Let's face it; we are living in a digital world. Deciding whether to go or not online is not an option anymore. There are thousands of good opportunities out there to start an online business, however not all will be as profitable as these 5 best online business models I will share here with you.
If you are looking to start an online business and have a hard time deciding what's the best route to take, this post will help you find your way in the right direction to start an online business with high-profit potential.
I don't want to overwhelm you with a list of the 50 best online businesses to start; instead, I rather give you a concise list with enough details to make an informed decision.
The one thing all these businesses have in common is they all have a website. Whether you call it a blog or website, you will need an online portal to showcase your business. Think of it as your business building but online. That is how people will find you and interact with your company.
Let me add another remark; you don't have to use only one business model; instead, you can implement as many as you think will fit your business and audience. Choose from this list of the best online business models.
Stay tuned, and let's get started.
1. Pay Per Click advertising online business model
Using ads is one of the simplest ways to monetize your website, and it is probably the first thing that comes to mind when you think about the best online business models.
This way is also super passive, so once you have your website up and running and getting organic traffic, you can relax and see your income growth…. Sorry, I was kidding; you still need to add content and make sure the search engines don't forget about you. It would be best if you didn't stop publishing content; you must keep your site alive. Content is the pillar of a pay per click(PPC) business model.
There is fierce competition out there trying to outrank your site every minute, so you better make sure you keep up with the competition or, better say, stay on top of them.
But other than that, it is pretty passive if you do what needs to be done. The key to succeeding with the Pay per click monetization model is traffic, and the more traffic you can bring to your site, the more you will profit. So if the content is the pillar of a PPC business model, traffic is the soul.
How does PPC advertisement work as an online business model?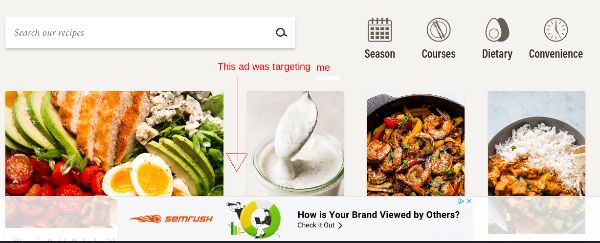 Once you have reached a particular traffic milestone with your website, you can apply to an advertisements network to place ads next to your content.
After your application is approved, you need to place a piece of software on your website, and Boom!! your website is monetized, ready for people to start clicking those ads and make you passive income.
Therefore every time someone clicks on an ad published on your website, you make a commission. Your earnings will be more or less depending on different factors like who the ad is targeting, your market niche, or what ad network you are using, to name some points.
The most popular ad network is Google's AdSense. However, AdSense is not the only one, nor is it the one that pays the most.
There are premium advertising networks like Mediavine or AdThrive that offer more significant earning potential.
Of course, with higher earnings come to a higher entry threshold. This means that you will have to comply with stricter requirements to partner with any of these boutique networks. But it should definitely be your target goal if you are thinking of monetizing your site using this online business model.
Example of successful business using PPC as its primary monetization model.
Chasing Foxes is a successful online business owned and operated by Silas and Grace. They started back in 2016, and only 4 months after launching their website, they were making enough income to start traveling and quick their full-time job.
The bulk of their earnings come from Pay Per click at the time of their last income report. Their earnings from Mediavine were $ 14999, as you can see in the picture down below.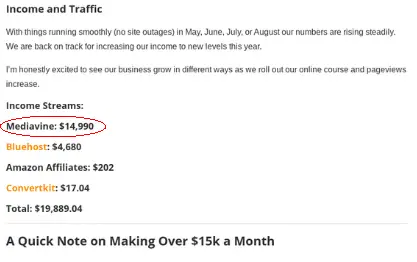 2. Affiliate marketing online business model.
This business model requires more skill and dedication than the PPC model. There is a lot of link management involved once your website grows, and you need to update regularly your affiliate offerings. Nevertheless, it is one of the best online business models to make a profitable business career.
How does affiliate marketing work?
The Affiliate marketing model works like this. You write an article about a product or service you preferably have used and give your honest opinion and recommend it to your readers. So much so that people trust you and click on the link you have provided.
This link will redirect your reader to the website where they will make a purchase. However, your reader doesn't have to buy immediately for you to make a profit.
When they click an affiliate link on your site, a cookie is placed on their browser. A cookie is a piece of software used to determine where the user is coming from and measure other behavioral parameters. Some cookies last up to a year!! So, you can make a profit from sales that originated on your website a year after someone clicked on your link.
One clear advantage of the affiliate marketing business model is that you can start making money relatively soon. It is only a matter of you having the skills to convince your audience that what you are promoting is something that they need.
How much traffic do you need to make affiliate income?
Not much really, You can make a sale with only one visitor a month. If that reader uses your affiliate link, there you have your first sale with only one visitor a month.
Of Course, you want profits, and for that, you will need more than just one sale. My point is that you really don't need thousands or millions of visitors to make money using the affiliate marketing business model.
Also, you don't need to meet any traffic threshold criteria to apply for affiliate marketing networks. Amazon affiliates will accept your application even if you don't have a website. Since the entry barrier is so low affiliate marketing can be really competitive.
Contrary to the Amazon affiliates program that only pays 10 percent fixed commission rates for luxury items, other affiliate programs pay you 60% of the sale commission. Check, for instance, Click Bank, Awin, or ShareaSale. You can also contact directly the company you want to promote and maximize your earnings in that way.
Try to be honest and consistent with your audience if you use affiliate marketing as your primary monetization model. Do not recommend a product that you wouldn't even use yourself. People are trusting the information your business provides. If you intentionally fall for giving misleading information, your actions will have consequences. An angry reader can discredit you, and that can hurt your business reputation and eventually your earnings.
Example of successful online business using Affiliate Marketing model.
Makingsenseofcents.com is a huge personal finance and lifestyle blog own by Michelle. She founded the blog to document and improve her personal finance in 2011. Since then, she has grown an impressive business that serves as a reference to bloggers and readers alike that come to her site looking for financial advice and inspiration.
Her primary monetization strategy is affiliate marketing. She also offers an affiliate marketing course where she helps you make sense of this online business model.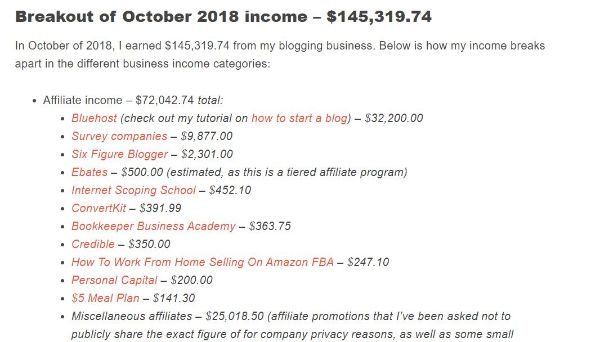 3. E-commerce online business model
Online shopping is one of the most popular online activities worldwide. According to statista.com, In 2019, retail e-commerce sales worldwide amounted to 3.53 trillion US dollars, and e-retail revenues are projected to grow to 6.54 trillion US dollars in 2022.
That is impressive and encouraging if you are planning to jump into the e-commerce arena. That makes one of the best online business models to follow.
Ecommerce is similar to running a brick and mortar store but without the overhead cost of paying rent, cashier salaries, or point of sale systems, to name a few advantages.
You can even get away with not having to rent a warehouse since you can use fulfillment centers to store and ship your merchandise for you.
Platforms like Shopify or Woocommerce make it easy to set up a fully functional online store in no time. With their integrated systems to process transactions and set up listings, it is a really smooth process for you to duplicate this business model.
Another advantage of e-commerce is that you aren't restricted to selling physical products. A digital store can host and sell the best of both worlds. Examples of digital products are printables, stickers, coloring books, meal planners. Etc.
You are not restricted to using only one business model; you can try different monetization techniques on your store, such as complementing your products with dropshipping and even affiliate marketing for products that are in your same niche but are not your direct competition.
Example of booming e-commerce business
The 5th is an example of online e-commerce success. Alex Maxbride started the brand in 2014. What is unique and exciting about The 5th is that people line up to buy their watches every 5th of each month when new designs are released. They have created a sense of uniqueness and scarcity around their watches that is impressive. They are killing it!
4.

Dropshipping business model
Dropshipping is a business model that is extremely popular due to its easy implementation and low entry requirements. That is why I listed it as one of the best online business models.
Dropshiping is a variant of e-commerce; however, you won't sell your own products or buy them in bulk. Instead, you will find a supplier, list the merchandise on your website, and when you make a sale, you place the order with your supplier, and they take care of shipping the product.
Drop Shipping can be useful when testing new products and ideas since you don't have to stock merchandise, and if it doesn't work, well, you don't lose anything. It is an essay entrance to the online business stage.
Example of successful Dropshipping model
Andreas Koenig and Alexander Pecka are making millions Dropshipping. After several different niches store failures, they hit the jackpot with a pet store and made over 10 million sales. You can read the full details of the story here.
5. Online course business model
Research and Markets forecast that e-learning will grow to $325 Billion by 2025. You better get in the vote and start swimming in this industry.
Selling Online courses is one of the best business models to make a million if you have a skill that you can share with others and profit with it; why not start creating your online courses?.
I have seen many people hesitant to teach an online course because they think they are not the best. The truth is that you don't need to be an expert in the subject; you need to know a little more than a selected audience to make and sell your online course.
Just make sure there is an audience out there looking to learn what you have to teach.
This strategy can be paired with affiliate marketing or PPC.
Example successful of course creators
Lauren and Alex from Create and Go are full-time bloggers that have created a multimillion-dollar business while traveling the world. After finding success in the fitness industry with their Avocadu.com blog, they started teaching how to make an online business blogging. They have a plethora of resources to help the new blogger start with the right foot and advanced resources for the seasoned blogger.
Please take a look at their January 2021 income report for inspiration.
Conclusion
Any of these online business models have made a lot of millionaires. I won't tell you it is easy or that it is a warranty that you will make millions too. However, you can try to simulate what others are doing and attempt to replicate what has worked for them. You need to put in your best effort and start taking action right away.
Don't get lost reading post after post after post; if one of these business models resonated with you, start taking action today.
Let me know in the comments what business model will be best for you.
Also, make sure you don't make these business mistakes when you start your business.