If you are pursuing work from home jobs that require no phone call, this post is for you. The latest events have brought the office home, but the last thing you want to do is spend your day making tedious phone calls. I know, I get it; that is why I have gathered a list of the 24 best work from home jobs with no phone to make your search easier.
Let me know in the comments which option will work best for you.
Let's get started; there is a lot to cover!!
1. Virtual assistant a work from home jobs no phone
More and more small businesses and solopreneurs are relying on virtual assistants. One single company may hire multiple virtual assistants to help them out in different administrative functions.
As a virtual assistant, you will primarily be scheduling appointments, making travel arrangements, and managing email accounts, although these functions may vary depending on your employer.
Employers will usually give you chores to perform and assume that you'll have them completed on time. If you are not good at taking the initiative and handling deadlines, a virtual assistant career might not be for you.
A virtual assistant is a work-from-home job that requires no phone calls. However, you will need good communication skills to perform this job since you need to report your progress and receive your supervisor's orientation.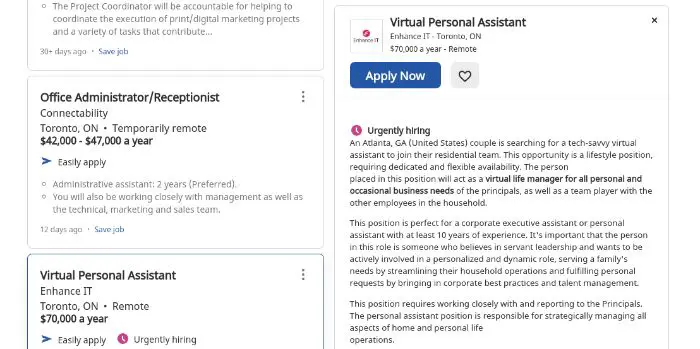 If you think this role is for you, you have a couple of options to start looking for jobs:
Join a virtual assistant agency like https://www.zirtual.com/. They will train you and help you find jobs. The drawback of finding a job this way is that your earnings will be lower than if you were sourcing your clients yourself.
Apply directly to job sites like Indeed or ZipRecruiter.
Create your website and start running your own business. This option has the highest potential to make the most money.
2. Social Media Manager

work from home jobs no phone
As a social media manager, you will be in charge of monitoring, performing, filtering, measuring, and moderating your employer or client's social media presence.
The following infographic will give you a clue as to what a day in a social media manager's life looks like.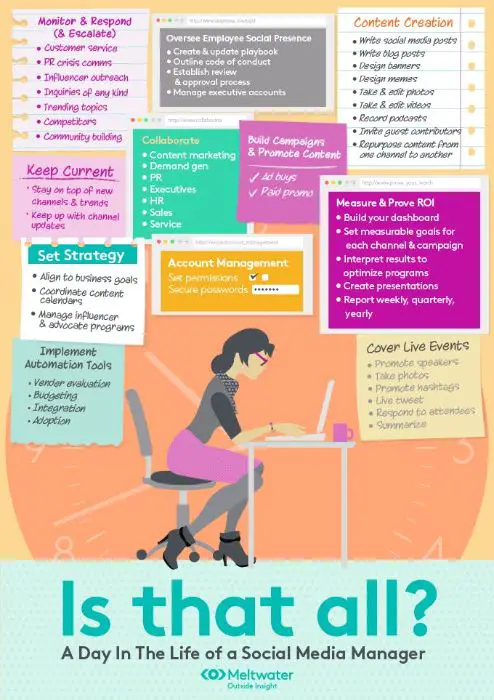 If you enjoy virtual social interaction and are social media savvy, this remote job might be for you since it doesn't involve making phone calls.
The primary skills you will need are digital Media, including Photo and Video. Created and grown a social media following. Experience with paid Social Media and Search Engine Advertising. Work independently. Manage time effectively. Although you won't be limited to them.
You will most likely find jobs on Indeed and or ZipRecruiter.
Or you can also become a freelancer and offer your services on sites like Fiver.com.
Even better, you can create an agency, and instead of looking for jobs, you create a business.
3. Transcriber
Transcribing is a work-from-home job that does not need a phone. Instead, you will need other equipment like a computer.
A transcriber's duty is to translate audio into text. It could be either from videos, meetings, conversations or any form of audio.
With the boom of youtube, video creators and other digital media forms like podcasts transcribing have become extremely popular. So there are a plethora of opportunities out there for you to start working in this industry.
To succeed in this field, you will need to be Fast and accurate in typing many words. Your language skill must be excellent since most of the time; you will be editing, checking grammar, and proofreading. Additionally, you need to be familiar with MS Word or similar applications. That is to give you an idea, and you take accountability for your skills. Some companies hiring are willing to train you, so that is a bonus if you don't have experience and feel that this role is for you.
To find jobs as a transcriber, you can do an online search when you are ready to start looking for a job. Here you can find a list of 19 places that usually hire for transcribing positions.
Your other option is to do a freelance job and advertise your skills on Fiver or Upwork.
Create your online website and create a transcribing service business.
4.Teaching English
Teaching English online can be a lucrative work-from-home job that fortunately does not involve making phone calls.
Most online teaching English platforms require you to have a bachelor's degree. However, you overrule this requirement if you pass the TEFL certification, and some platforms will accept your application to teach English, like www.cambly.com. But there are a lot more, so don't get discouraged. If you want to teach English online, there are many opportunities for you to do so.
To find English teaching jobs, you can look online on Cambly, PalFish, SkimaTalk, Lingoda, Open English, Verbling, or VIPKids. That is a shortlist, but there are a lot more places for you to choose from.
You can also start a youtube channel in the meantime and start teaching online.
You can develop your own program and run an online English teaching business.
5. Work from home jobs with no phone

-Website tester
You might be surprised to find that such a thing as a website tester even exists, and the thing is that it is super important for business owners that their sites run smoothly and fast. Otherwise, they end up losing clients or traffic due to a lousy built website.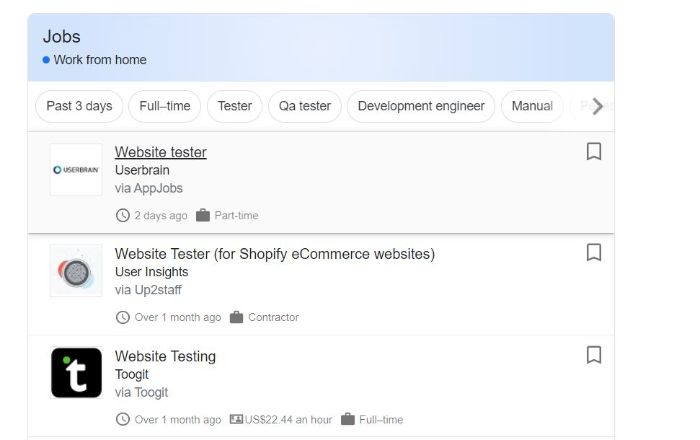 Your function as a website tester will be to test the functionality of the websites. By functionally, I mean to check if the website does what it is supposed to do. Of course, you will receive guidelines to follow and some form of training.
To start looking for jobs, try usertesting.com; they will pay you $10 for every 20-minute test you complete.
Website tester is a popular gig these days, so you won't have trouble keeping yourself busy at home without a phone. Do an online search, and you will find plenty of websites that are hiring.
6.

Internet Researcher
We are living in the era of information. There is more data out there than ever before in human history. Internet researchers help collect, process and make sense of the data businesses rely on to, for example, launch a new product.
If you have a background in research this work from home might be a great fit for you since it does not require a phone but rather a computer.
To find jobs as an internet researcher, your safest choice is indeed or similar job posting boards.
Freelancing on Fiver or Upwork can give you a good point of start to begin working with clients.
If you're not against the wall to find a job fast, you could start your own Internet Research business, and that will produce more value to you in the long run.
7. Work from as a

Marketing

Associate
Marketing associate is a position that has a high demand and pays well. As a marketing associate, you will analyze market trends, create advertising campaigns, create company awareness, among other tasks.
If you have experience as a marketer, you will help you find a job faster; however, you can learn digital marketing online, and it will serve you well.
You will need skills like Search engine optimization SEO, Search engine marketing(SEM), or social media management.
Marketing positions are usually competitive, but you can try the route of applying for jobs on indeed.
You can also start your digital marketing agency and start offering your services to local businesses. An agency is what I would do.
You can as well, offer freelance services.
Or if you are an expert in your field, why not creating and selling online courses?
8. Freelance writer from home as a with no phone calls
You can do a living writing, and you don't have to be JK Rowling. In fact, there are writers out there earning a seven figures income from their writing hustles.
If you can express yourself well and enjoy writing, this could be your ideal work-from-home job with no phone. You don't need a higher degree to start freelance writing. It would be best if you were organized, manage your time well and be willing to go the extra mile to find writing gigs.
You can find freelance jobs on platforms like ProBlogger, BloggingPro, FlexJobs, MediaBistro, WeWorkRemotely, Freelance Writers Den, or Upwork.
You can also start your blog and increase your chances of earning a seven figures income.
9. Online tutor
Do you enjoy teaching? Have you considered online tutoring? It does not require you to make phone calls and is a work-from-home job. Usually, you will need some degree to start working as a tutor.
Tutoring is a rewarding career. You get to experience your pupils' progress, and they will remember you if you are a good mentor. Additionally, you will make a positive change or influence someone's life.
To find tutoring gigs, check platforms like chegg.com, clubztutoring.com, or etutorworld.com.
You can also check with your acquaintances for recommendations.
10. Audiobook narrator
If you ever heard an audiobook and wonder if you could do a living reading and recording books, you were right. Yes, you can make money recording audiobooks.
There are platforms like ACX.com that help you find gigs and train you to excel in your role. You will need to set up a recording room in your house and the required gear like a good microphone and headphones. Your recording must be free of noise and interference.
11. Graphic designer
You can do so much as a graphic designer, but none of them involve making phone calls. So what a graphic designer does and who to get started looking for this kind of home-based job.
Graphic designers are responsible for creating visual information for businesses and institutions. They provide an aesthetical apeling message efficiently and clearly.
The primary tasks you will be performing as a graphic designer include designing brochures, logos, signs, web pages, books, magazine covers, annual reports, advertisements, and other publicity materials.
If you will be looking for formal jobs in the field, it is usually a requirement that you hold a bachelor's degree in graphic design. However, if you are artistic incline and are willing to learn new skills that will help you insert yourself into the design industry, you definitely can do that.
You can specialize in a particular area of graphic design and be the best you can be. For example, if you like web design, you can take a course in Udemy and start from there. I am not simplifying becoming a graphic designer; you will need to work and learn a lot and eventually practice as much as possible, ultimately making things perfect.
To find jobs as a graphic designer, look first on online job boards like Indeed.
If you decide to follow the freelance route, Fiverr.com and Upwork.com will work well.
However, if you have been following me until now, you might intuit what my next suggestion is, and it is to start your own business offering graphic design services.
12. Web designer
A web designer is similar to a graphic designer, but you specialize in web design. You will be responsible for creating the design and layout of a website. It also can involve working on a brand new website or modernizing an already existing one. You will be working from home without having to make phone calls.
You will likely be working for digital marketing agencies.
Freelancing is a perfect opportunity for a web designer.
The best option of all is to start your digital marketing agency specializing in web design. You could offer your services to other agencies rather than approaching business owners directly.
13. Market researcher
Market researchers study conditions and trends of the marketplace to help organizations determine what products or services people want, what segment of the market will buy, and the selling price. As you can intel, market research is a valuable specialization if you can determine product viability for businesses.
A market researcher is a job you perform working from the phone and does not require making phone calls.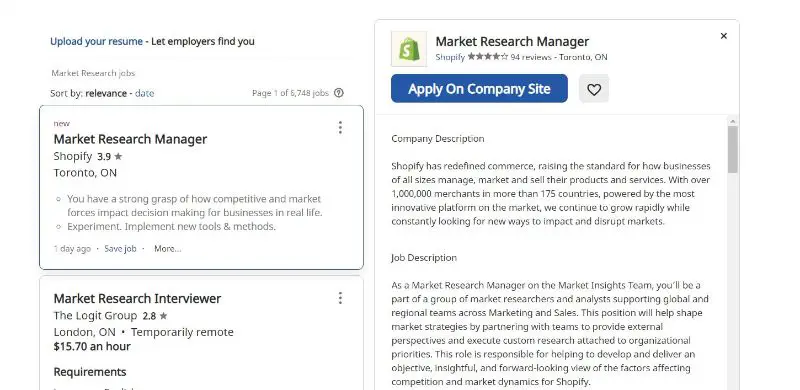 14. Data Entry

Clerck
As a data entry clerk, you will input information into databases, spreadsheets, or other templates using data entry tools like a keyboard, mouse, or optical scanner, speech recognition software, or other.
You will likely need to complete a secondary school or college degree or other data entry courses to qualify for employment.
Data entry clerk is a work-from-home job with no phone required, and it is in high demand as businesses collect more data to analyze.
You can find jobs online in Indeed, Jobanks, or ZipRecruiter.
You can also try freelancing. Data entry is one of the most popular freelancing gigs.
15. Work as a Podcast editor
As a podcast editor, you will be mainly editing audio and clips to enhance and produce quality sound products. You will have to be tech-savvy and have a good understanding of audio-producing software like Adobe Audition. You won't be required to make a phone call, and you can work from home.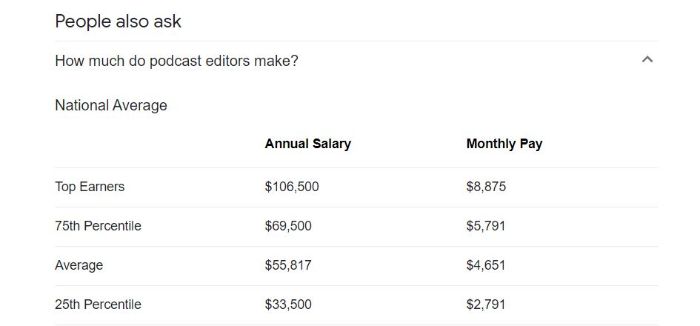 ZipRecruiter and Indeed is your best bet to start looking for podcast editor jobs.
You can also check freelance places like Upwork and Fiverr.
If you have a message to give or you would like to share your expertise with the world, you can start a podcast and edit it yourself.
16. Video Editor
As a video editor, you will be editing videos. You will also need to understand audio editing because your final product must have great sound quality. With 37 million youtube channels out there consistently uploading content, your odds of making a killing in this industry are outstanding. Take a look at the picture to check the average income of a video editor.

You don't need a higher degree to become a video editor; However, you will need to master video editing software like Adobe Premiere Pro or Davinci Resolve. You can work from home and won't need to make phone calls.
I think you will be better of doing freelance jobs and trying to find your own clients. Once you establish a good relationship with a creator and like your work, you will land gigs more frequently, and you will get recommendations.
17. Copywrit

ers
A copywriter study and determine selling features of products and services and write texts for advertisements and commercials. You will be selling with words, and you need to be great at it. This can be a rewarding career path since businesses rely heavily on a copywriter to sell and promote their product creatively.
If you opt for a traditional job, you will need a university degree or college diploma in French, English, marketing, advertising, or another discipline.
However, if you think that you have what it takes to be a good copywriter, you can try landing freelance jobs or starting your advertisement agency.
18. Social Media advertiser
A social media advertiser works for digital agencies or owns their agency. You will be a Facebook expert, Instagram, Tiktok ads, or any social media network where you can generate leads for your clients using the advertisement. Though you can specialize in a particular social media advertisement, it would be best you could swing from platform to platform, always generating results, of course.
This is a lucrative work-from-home job that requires no phone, and it is perfect for the modern demanding post-pandemic world.
19. Creative writer

a work from home job with no phone
Creative writing. I have mention writing a couple of times, and the thing is that there is so much potential for writers that how couldn't I mention it? A creative writer will be a more professional job. You could even lend your writing talent to write complete books as a ghostwriter. If you enjoy writing stories, this role could be for you. You don't need to leave your home, and definitely, you won't be making phone calls.
20. E-commerce manager
As an Ecommerce Managers, you will in charge of a company's eCommerce division and report to upper management. You will conduct and develop strategic online marketing plans for online base business or operations. You will be likely to collaborate with content developers, coworkers, and customers. If you expect a regular 9-5 working hour schedule, this might not be for you as you will have to respond to any situation that might arise since e-commerce is 24/7 operations.
You will only use the phone to communicate with your colleagues when required.
For jobs, check Indeed, Jobbank, or any other job board.
Freelance can also be an option for an eCommerce manager
21. Recruiter

s can work from home some calls required.
As a recruiter, you will help companies find the perfect candidates for their job opening position. You will have to make small phone calls to contact the candidates to check their suitability for the jobs. This job can be performed at home as well.
You will need a university degree and a certification as a Certified Human Resources Professional in some cases.
I have a friend that runs a recruiting agency and is doing fantastically well. At some point, I consider this business as well. You can find plenty of resources here.
22. Virtual Personal stylist

from home
Do you like fashion and people tell you that you have a great style? You can work as a personal stylist. Personal stylists are a job you can do from home without having to make phone calls. Helping people select outfits and looking great will be your primary role.
That sounds like a lot of fun!!. All that while making great money since wealthy people or celebrities are the ones who hire a personal stylist. If you want to learn what it takes to work as a personal stylist, take a look at this article. I can't help much in this matter 😉
My suggestion here is to offer virtual personal stylist services and reach a greater audience, thus having greater chances to earn an immeasurable profit.
23. Jewelry Designer

home-based job no phone calls
If you are a crafty person and love creating jewelry, you can work as a jewelry designer from home and won't need to use a phone.
You can also pursue formal jobs or freelancing, but the recipe for success here is creating your business. You can create an eCommerce store using Shopify in less than a day and start selling your creation. Put your talent to work for you!!.
24. eLearning Content Development
As an eLearning content Developer, you will develop courses, interactive elements, and learning ecosystems while incorporating your employer's unique vision, objectives, and culture.
You will work directly with clients and other specialists to create a sophisticated and influential experience for learners. This is a work-from-home job with no phone requirement.

Conclusion
There are lots of opportunities of work from home jobs with no phone calls. The list can go on and on. I have written more than 3000 words here, and I think you get the idea ;). You can take from this reading, other than finding a list with the best jobs to do from home without a phone; Create your jobs, you can be the employer rather than the employee.
Here at The Wealth Seed, my purpose is to open your mind to the possibility of wealth and riches creation, so be open-minded and trust you can achieve extraordinary things. I believe in you, do you?
Related: Make extra money from home – Jobs that pay 1000 a week