I vividly remember when my friend told me I could get Free baby stuff for expecting mothers right before I was seven months into my pregnancy. It was a surprise that there were companies sending moms boxes full of free baby essentials.
Now I want to do for you the same my friend did for me. In this post, you will find a list of free baby stuff you can get right now, absolutely free.
Do not hesitate for a moment about requesting your free boxes and gift. You could save a lot of money. Only on the first 18 options will you find more than $600 in savings.
Let's get started!
1. Free Carseat Canopy at Canopy Couture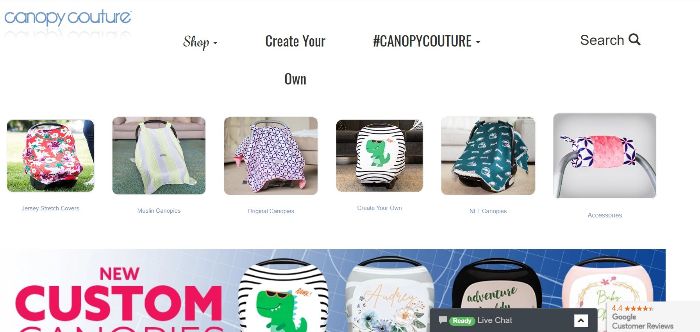 Get a free car seat canopy when you use the Promo Code WEALTHY50 at Canopy Couture.
Go to www.carseatcanopy.com.
Click on "Shop Now" and select any car seat canopy you like.
Once you have made your selection, you'll automatically be directed to the shopping bag.
Enter the promo code WEALTHY50, and they will deduct 100% off the canopy cost. All you pay are the shipping and handling fees!
You can use the Promo Code more than once. Just open a new browser window each time you do.
2. Free baby carrier at Seven Baby
Get a Free baby carrier as an expectant mother at Seven Baby. Using the promo code WEALTY50 valued at $40, you get your carrier free. Only pay for shipping.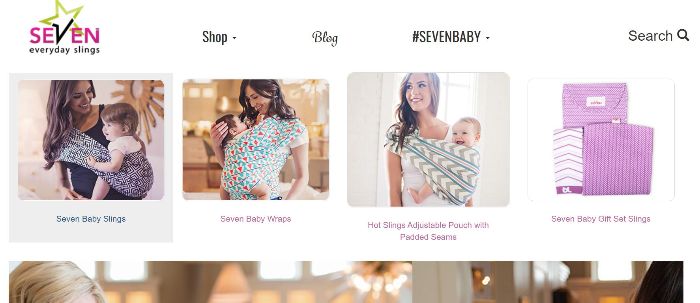 Remember: Use the promo code WEALTY50 to get a free baby carrier.
3. Free Nursing Pillow.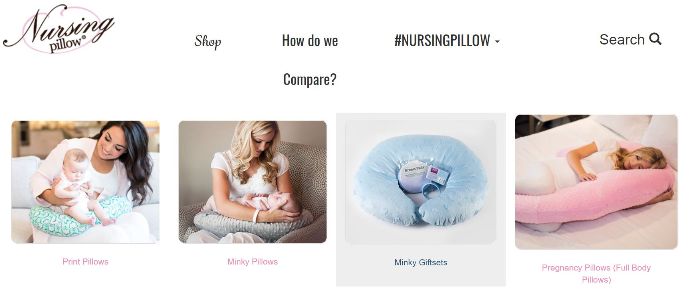 Nursing Pillows are a lifesaver. When I tried to feet my son for the first time, I remember how I struggled to put him on my breast. He was so little!! My friend who had had the same experience brought me a nursing pillow as a present that night. That changed it all. I still have my nursery pillow and love it.
Get a Free nursery pillow valued at $40 using the promo code WEALTHY50 at https://www.nursingpillow.com/
4. FREE Nursing Cover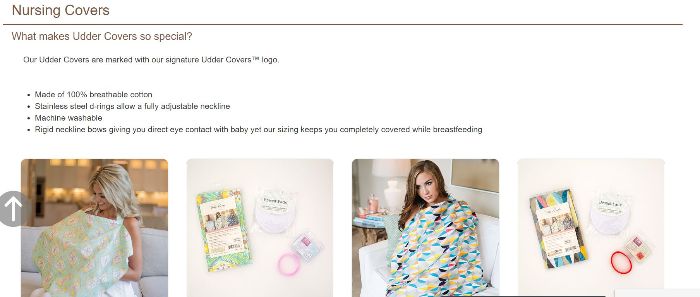 If you are planning on breastfeeding, you will need a nursing cover. It will come in handy when you are outside and feeding time comes. It is so good that someone gave a solution to this.
I paid for mine, but you can get yours free using the promo code WEALTHY50 at Udder Covers. Just Go to https://www.uddercovers.com/nursing-covers and claim your free nursing cover.
5. Free Milk Bands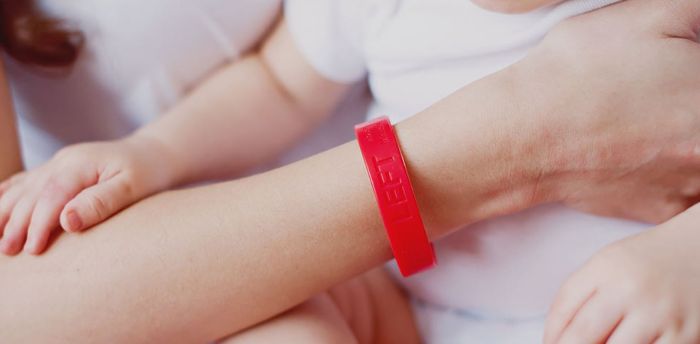 Milk bands are nursing bracelets that will help you quickly and conveniently remember which breast you use last time to feed your baby.
It may seem easy to remember but believe me, you won't be yourself for a long time. Your memory is not something you want to rely on.
I am an engineer and have a sharp mind. That was before I had my son. For a long time, my mind was not what it used to be. It did get better, but it took me some time to finally have my memory back.
This bracelet will make your life easier. Get them for free using the code WEALTHY50 at www.milkbands.com.
6. Free Belly Button Bands and Belly Button Body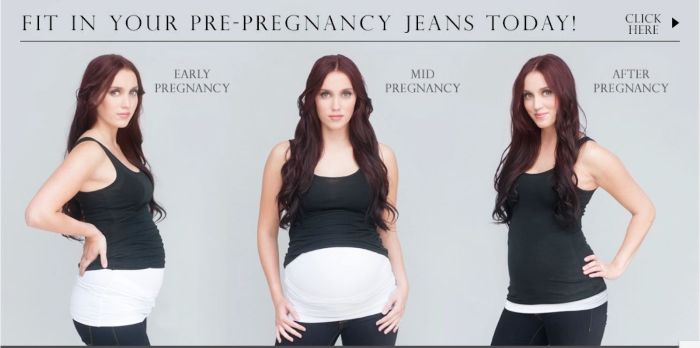 Get two free belly button bands or one free belly button body for expecting moms with the code WEALTHY50 at https://www.bellybuttonband.com/.
Maternity bands also make great gifts for expectant mothers. So if you are going to a baby shower, this could also work for you.
7. Free baby leggings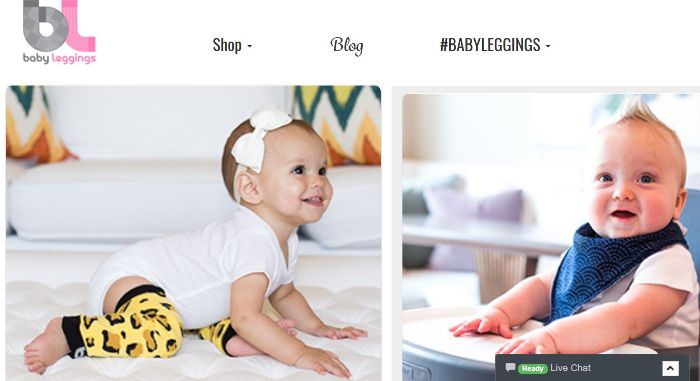 Get five free baby leggings valued at $40 your free with a promo code WEALTH50. If you live in Canada, your baby will wear leggings during the winter months a lot.
Go to www.babyleggings.com and select from 6 different colors and add them to the shopping cart. You only pay to ship.
8. Free breast pads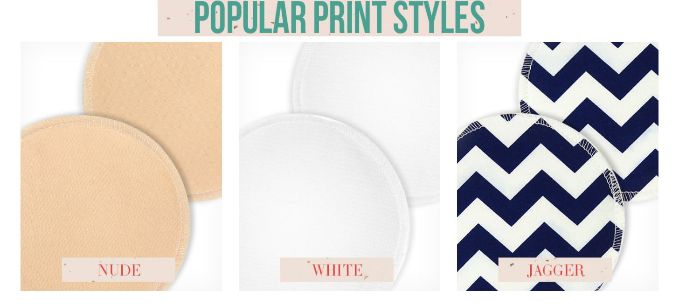 These breast pads will save you some cash. They are reusable and eco-friendly. You watch them as you use them, so you only buy them once. But right, you don't even have to buy them!!. Just Go to www.breastpads.com and enter the coupons code WEALTHY50 to get your breast pads free.
9. Free ruffle buns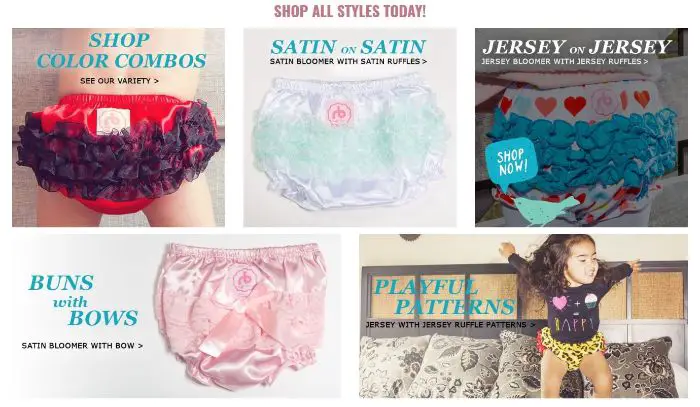 If you are expecting a baby girl, you need to grab these free Ruffle Buns. They look so cute on girls. I had a boy, so he doesn't get to wear them, but this will be perfect for you if you have a girl.
Go to https://www.rufflebuns.com/ and select any three ruffle buns you like. They will deduct 100% off the cost if you use the promo code WEALTHY50.
9. Free baby books
It is recommended that you start reading to your baby as early as possible. Reading will stimulate language learning and the habit of reading early in life.
www.babsybooks.com gives you the perfect opportunity to stock free books even while you are expecting. Use the Promo code WEALTHY50 and get five free baby books.
10. Free baby Hooded Towels for expecting moms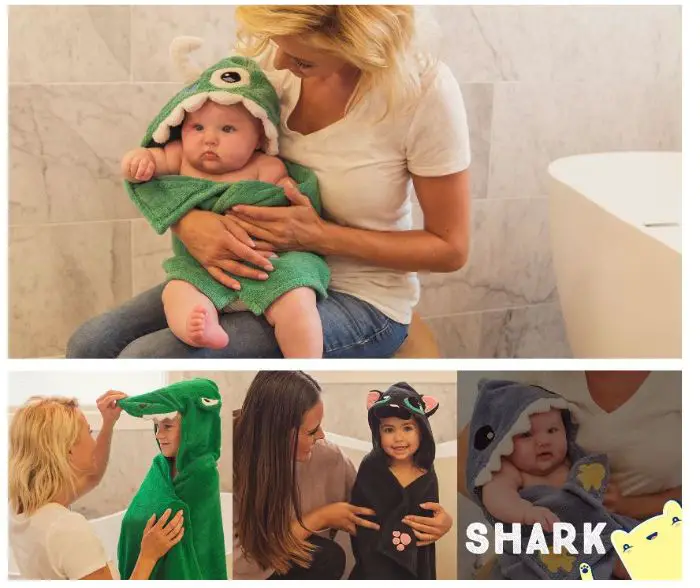 Get one free baby Hooded towel at https://www.hoodedtowels.com/ with promo code WEALTHY50. You don't necessarily have to be an expecting mom. You can also use the code more than once to get one free towel for each family member; make sure you open different browsers each time. You can get a lot of free baby stuff for expecting mothers.
11. $50 off pregnancy pillow for expecting moms

If you are advance in your pregnancy, you know how difficult it is to sleep with a huge belly. If you haven't got a pregnancy pillow, this is your chance to get $50 off using the code WEALTHY50. Go to www.pregnancypillow.com/pregnancy-pillows and start sleeping better once and for all.
12. Free baby shoes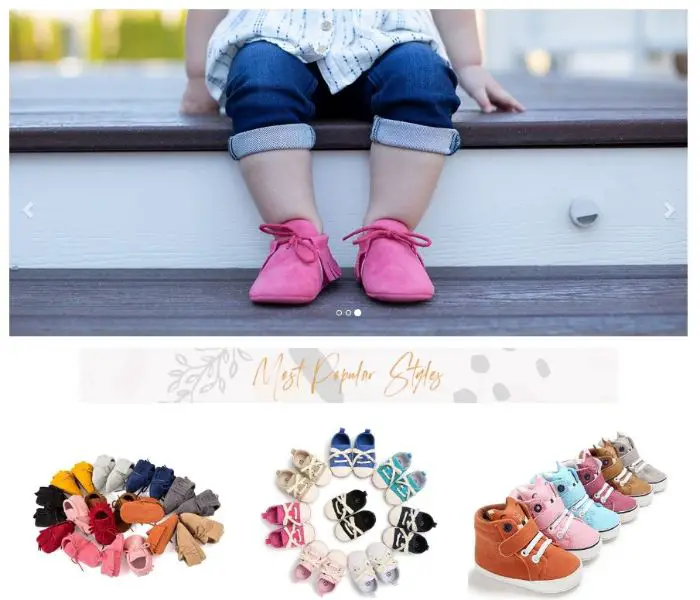 Get the cutest baby shoes for free at Little Wanderer. They will send you two pairs of baby shoes for free. You can select from a variety of models and colors. Perfect for your little one first steps.
Go to www.littlewanderers.com and apply the coupon WEALTHY50 to get your baby shoes free.
13. Free custom pacifier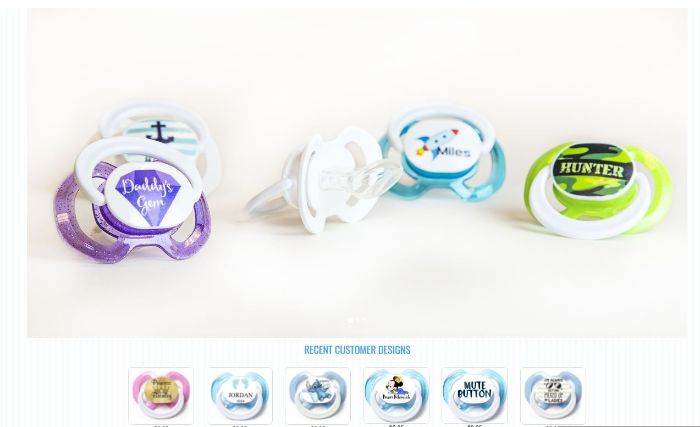 Go to https://www.custompacifiers.com/ to order three free pacifiers. You can design them yourself or select from the templates they already have. They have the cutest designs available, but you can easily add your design if you want something different and unique.
Just remember to use the WEALTHY50 promo code to get the pacifiers free.
13. Free Custom baby Snappies for expecting mothers

Use Promo Code WEALTHY50 at customsnappies.com today and receive 2 Custom Snappies today for FREE!. Custom Snappies are ideal for expectant mothers or as a baby gift.
You will never have enough snappies to go around. My son still wears them today.
Free baby samples
The following websites provide you with free samples for you and your baby.
14. Huggies, no baby unhugged.
Huggies will send you free Huggies diapers and wipes if you are in 4 weeks of age or less when you register for their offer.
More specifically, you will receive one free pack of HUGGIES Diaper Step size Newborn or one free pack of HUGGIES Diaper Step Size "1" diapers and one free pack of Huggies Wipes. All with an approximate retail value of $11.00.
Some conditions apply, and to receive their free stuff; you need to:
Also, if your baby is older than 4 weeks, you will receive Huggies baby product coupons instead.
Huggies no baby unhugged also help support the hospital. If you for some reason forget to bring diapers when you deliver your baby, most likely, your hospital will provide you with Huggies diapers. I know this first hand; I forgot to bring diapers!!!
15. Similac Strongmom Rewards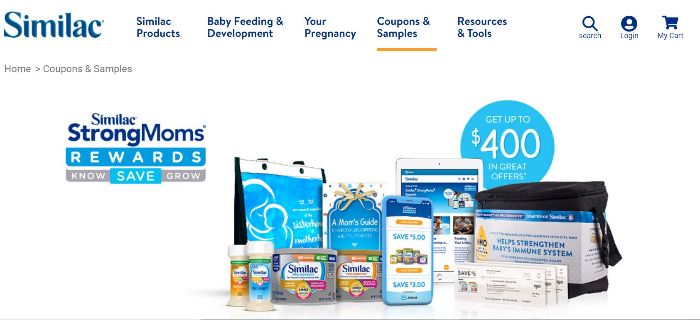 By joining the Similac rewards program, you can receive up to $400 worth of Coupons and rebate checks, Similac Formula samples, and valuable information and support.
Similac is an excellent site to register for if you are planning to feed your baby formula. Even if you are not, it is good to have it handy. Sometimes unexpected things happen, and you end up breaking your plans. I always said I was going to breastfeed my son exclusively.
However, the milk took like nine days to come, and in the meantime, I had to feed him formula. And let me tell you this, those little bottles are expensive! If you can have them for free, you will save some money.
16.Enfamil Family Beginnings.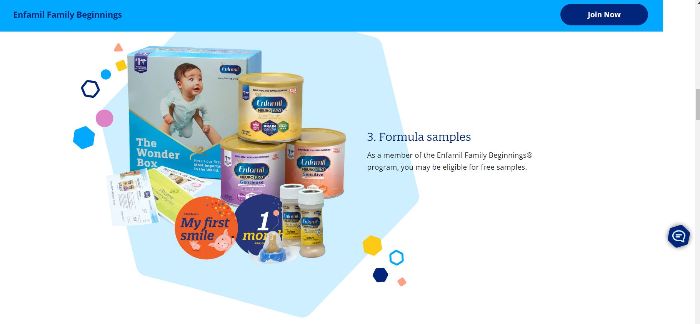 Another big formula name is Enfamil, and they also give free baby stuff for expecting mothers.
When you register with Enfamil, you get up to $400 in free gifts. From cute belly badges to share your baby's special moment with your family to free formula samples and a chance to win free formula for a year.
Additionally, you get discounts every time you buy their products as a member. For example, you get a 75 points welcome bonus and 1 point for every $1 you spend.
17. Free baby formula Naturesone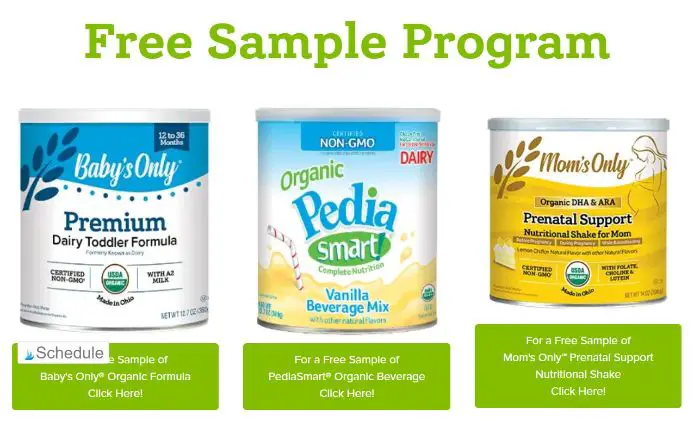 Naturesone offers free samples of their organic formula. You just need to go to their website and add free samples to your shopping bag.
They also offer free samples of Prenatal Support Nutritional Shake that helps support the health of both of you, mom and baby. There is a limit of one free sample per household or family.
18. Pampers rewards

Pampers has a rewards program that can help you save money on diapers. Every time you buy, you get rewards points that can later translate into savings.
But since we want to find free baby stuff for expecting mothers, Pampers will send you free newborn diapers and wipes when you request them on their website.
Create a baby register to receive free baby stuff for expecting moms
As an expecting mother, it is good to create a baby register on retailers that you usually buy from or will consider using for the baby.
Usually, some stores will send you a welcome box with free baby stuff, coupons, and discounts.
These are the most popular baby registers:
19. Amazon Baby Registry.
When you register your baby with amazon, you will receive a free surprise box valued up to $35—a great value of Free baby stuff for expecting mothers.
Instantly, you get a 10% completion discount on products left on your registry. If you are a Prime member, you receive a 15% discount.
You will also enjoy 365 days returns which is fantastic given that you may buy something that you will never use because babies grow extremely fast.
20. buybuyBABY registry
Another popular baby registry is from buy buy baby. Right now, you receive a $20 reward certificate when you open and use a credit card.
Likewise, when you create a baby registry, they send you a bag with free samples, coupons, and a copy of their Baby Registry Guide. You will also enjoy 15% off your remaining registry products.
21. Target baby registry
When you register your baby, you will get a free welcome kit valued at $150 plus with all sorts of free baby stuff.
Additionally, you get a coupon with 15% off on whatever is left on your registry.
22. Walmart Free baby welcome box
Registry your baby with Walmart, and they will send you a bundle of baby essentials value at $40 for free. Only Free baby stuff for expecting mothers.
23.Noobie Box Free- pregnancy sample box for moms
Noobie Box is a free pregnancy sample box for expecting mothers full of samples and access to valuable information in the Noobie Guide.
The free Noobie Box is a one-time box sent to you that requires no subscription at all.
One box per expectant mother per year, which includes in the current edition:
Aquaphor baby diaper rash cream, Boiron Camilia Teething Relief, Cuties set of 5 diapers, Lansinoh breastfeeding set (nursing pads, milk storage bags), Lansinoh Organic nipple cream, Original Sprout baby wash & shampoo, Palmer's stretch marks massage lotion sachet, Prevail set of 2 liners, Morning Pep Prenatal Vitamin sample, Upspring Milkflow lactation drink sachet, WaterWipes baby wipes travel size.
You need to pay to ship and handle the box.
Conclusion
Ther you have a list packed with savings that will help you get Free baby stuff for expecting mothers in 2021.
Take full advantage of it and request all you can you could save a lot of money. I wish you a happy pregnancy and motherhood. Times flyes and the baby grow so fast!!
Cheers
You may also like: