Hey there.!! So you are an engineer looking to add an extra income. Welcome to the club! I am just like you. I am an electrical engineer and am about to show you the best side jobs for engineers you can start doing immediately! Stick around and discover if one of these side gigs is for you.!!
Best Side jobs for electrical engineers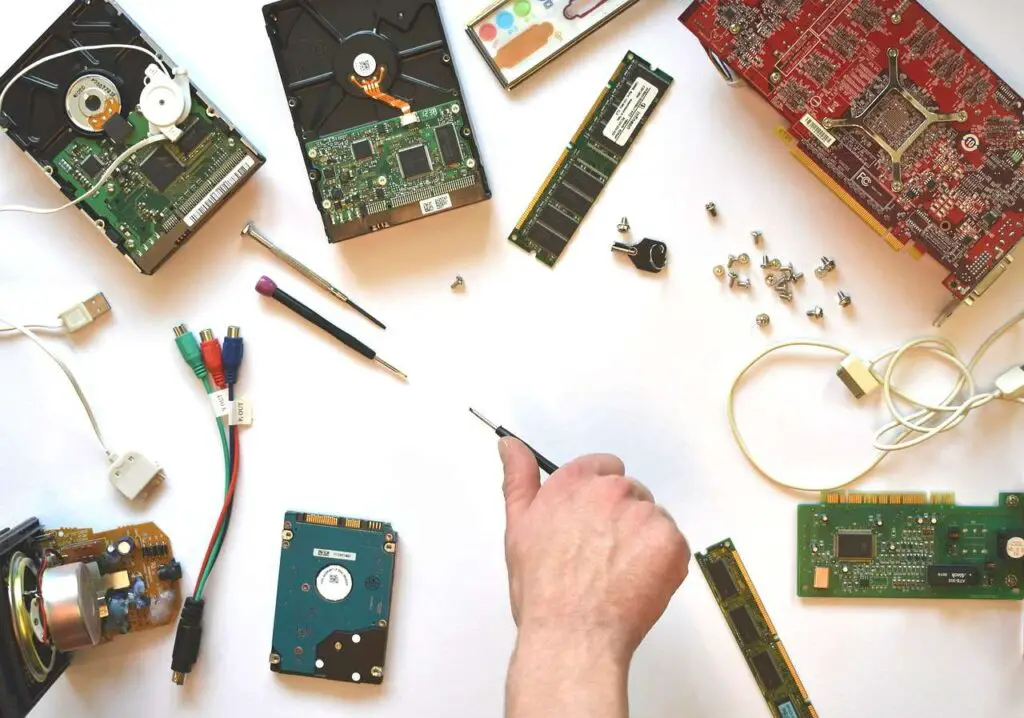 I have a bachelor's degree in Electrical engineering. The following ideas for side jobs are based on my experience as an engineer. You might need to update some of your skills, but it will be worth it.
1. Schematic capture and PCB design
This side hustle is for those electrical engineers specializing in electronics. If you have experience with electronics design software like Altium designer, you can offer your services and build a profitable side business.
Electronics design is a high-demand skill that will pay you well. Based on your experience, you can charge anywhere from 30 to 75 an hour. I can't vouch for anybody making $75 an hour, but I charge $45, and it works for me.
You can test the market and see how much you can get.
2. Other design and development side hustle for engineers
Design and development as a side hustle for engineers are not limited to electronics design. You can offer design and development services for electrical systems, components, control panels, robot programming, and so much more.
Depending on your level of expertise, you most definitely can bank on that. There is always a need for this kind of talent.
Usually, tech start-up companies don't have the budget to hire full-time designers or developers. It is a reasonable approach to turn to freelance work platforms to have their products developed for a less upfront cost. That is when you can act an make a side income as an engineer. It is a win-win situation.
3. Testing and troubleshooting make a great side job for electrical engineers.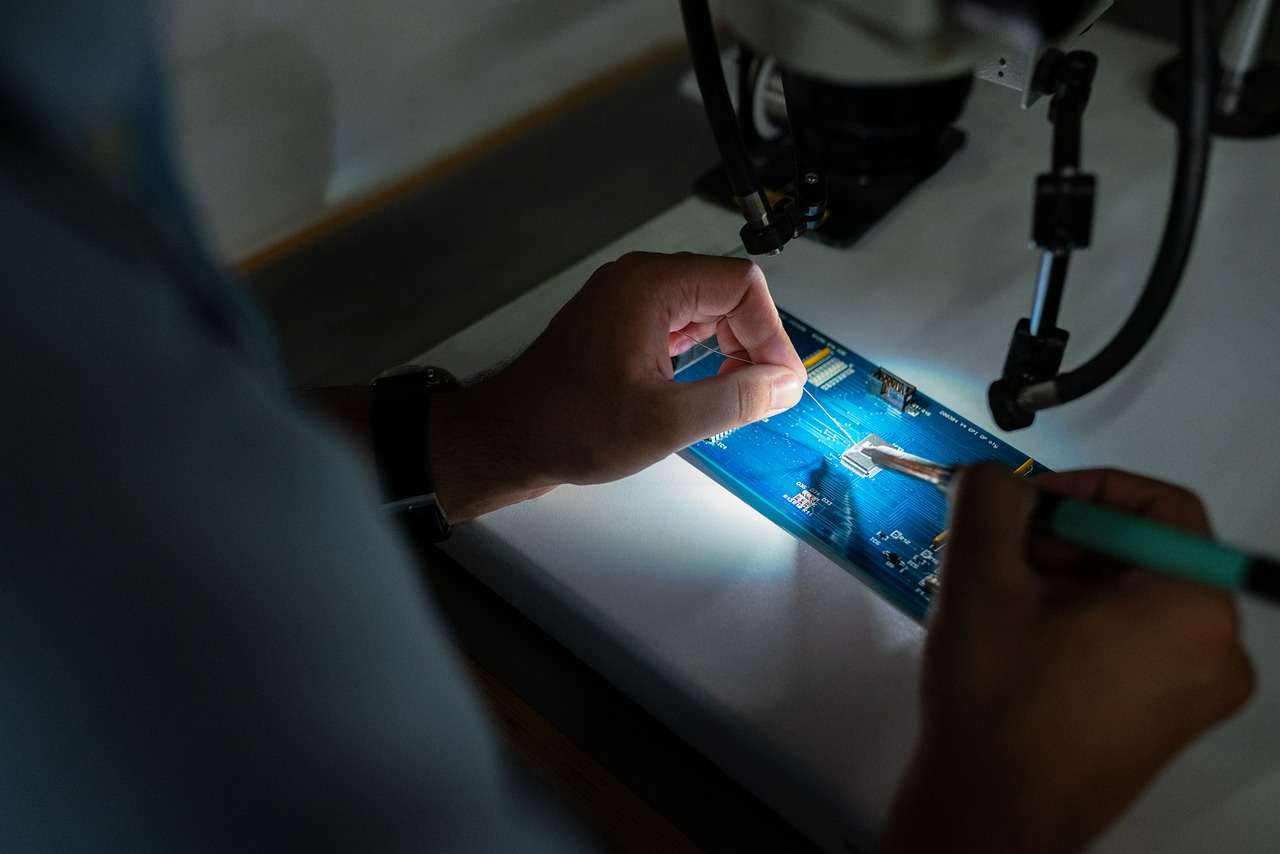 I intend to give you ideas. I am pretty sure that if you think about it you will come up with some great ways to make side income as an engineer.
Testing and troubleshooting may be your ideal side hustle if your experience has been more on the technical side of things.
You will need to diagnose and identify the source of problems in electronic systems and components. As well as verify the functioning of electronic systems and identify any issues. This could include using test equipment such as multimeters, oscilloscopes, and power supplies.
Remember that you may need to invest in tools and equipment to perform these tasks effectively, such as a soldering iron, multimeter, and oscilloscope. You should also stay updated with industry developments and advancements in electronics testing and troubleshooting methods.
You will most likely need to communicate with customers to explain your findings and provide recommendations for repairs or improvements. So be sure to sharpen your communication skills.
4. Offer consulting services
Another excellent part-time job for electrical engineers is consulting. If you have strong technical knowledge and expertise in the electrical engineering field, as well as excellent communication and problem-solving skills, this might be for you. Networking and business development skills can also be valuable in building a successful consulting business.
You can consult parallel to your day job. I wouldn't recommend discarding your day job just yet. At least, not until you are firmly making some decent income that can cover your cost of living and maybe more. Once you are confident that your consulting business has taken off, I don't see why you would have to keep your 9-5. Take the Leap and be your own boss.
Your tasks as a consultant will involve providing advice and recommendations to businesses on the design, installation, and maintenance of electrical systems and components.
Additionally, you would need to analyze data and evaluate existing electrical systems to identify areas for improvement and make recommendations.
On top of that, you would need to advise businesses on energy efficiency strategies, such as renewable energy systems, energy-efficient lighting, and energy-saving systems.
You may also be involved in project management, helping businesses plan, organize, and execute electrical projects.
5. Custom cable assembly service.
I have witnessed how businesses struggle with their cable assembly task. Assembling harnesses in-house is not always the best approach since it requires intense labor and is not cost-effective.
You can take advantage of this opportunity and apply your technical skills to this Side Job for Engineers. As an electrical engineer offering custom cable assembly services, it is essential to have a thorough understanding of electrical circuits, wiring practices, and industry standards and regulations, as well as experience in cable design and manufacturing processes.
Custom cable assembly will require you to Consultation with clients to understand their requirements and specifications for the cable assembly.
You might find yourself selecting the appropriate materials and components for the cable assembly, such as wires, connectors, and cable jackets.
Some clients might need you to design the cable assembly using computer-aided design (CAD) software and create prototypes for testing.
Be aware that you must be involved in cutting and stripping wires, crimping connectors, and attaching labels and heat shrink. Having enough space to perform these duties is a must.
You will do a lot of Testing on the cable assembly to ensure it meets the required specifications and standards and install the cable assembly in the client's equipment or system.
Be ready to provide ongoing support and maintenance for the cable assembly, including repair and replacement services.
6. Offer home automation services.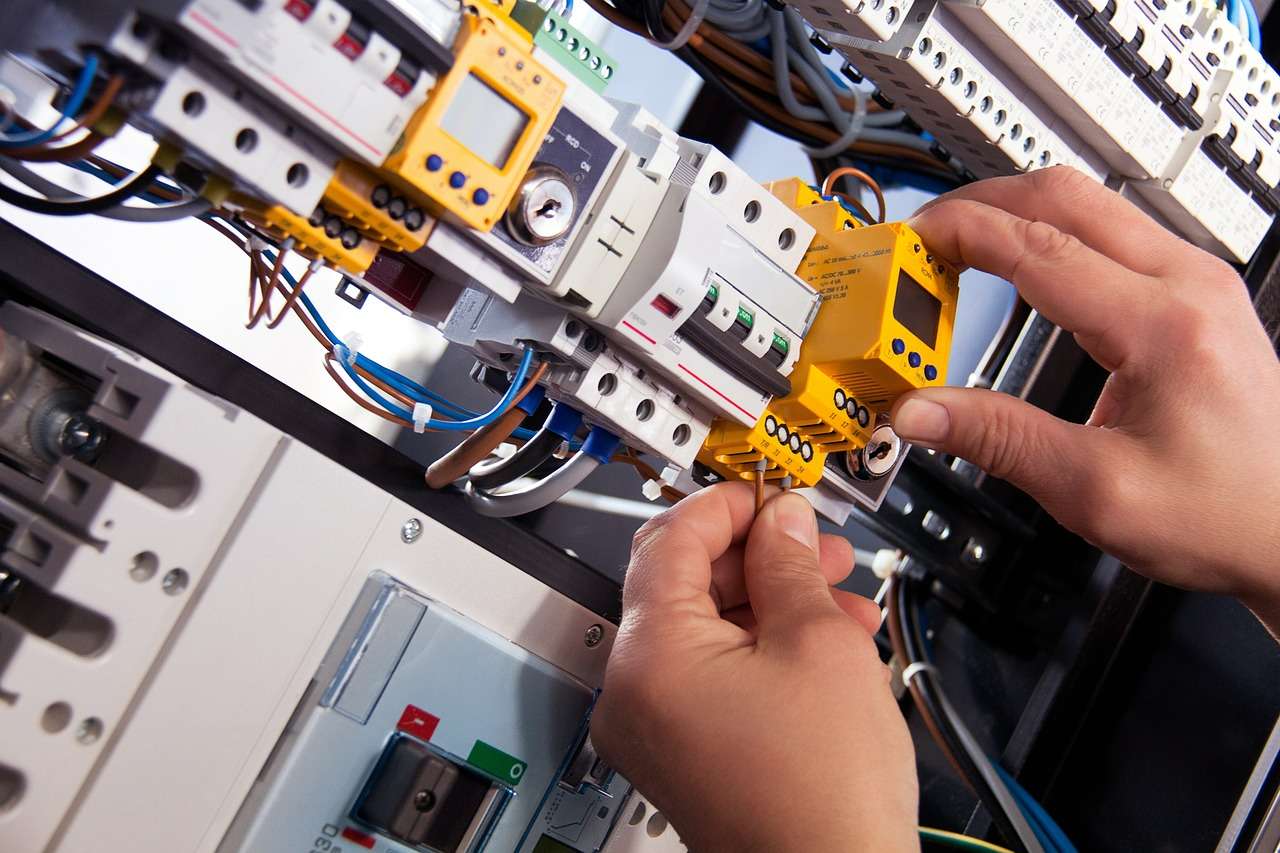 Home automation is a discipline that is in high demand. Every day people are looking for ways to make their life easier. Having an automated house is on the pocket list of anyone who can afford it.
Suppose you have a solid understanding of home networking, home security, and innovative home technology, as well as experience installing and programming these systems. In that case, Home automation service might be a great side job for you.
Home automation systems service involves designing, installing, and maintaining intelligent home systems to control various aspects of a residence. You will be involved in tasks like de Designing the home automation system, which can include selecting the appropriate components, such as smart lights, thermostats, security cameras, and door locks.
More likely, you will be Installing the components of the home automation system, which can involve running wiring, mounting devices, and programming the system to work together.
You might need to integrate the home automation system with the client's existing home network, including WiFi and other communication protocols.
And consider offering ongoing maintenance and support services, such as software upgrades and bug fixes, as well as repair and replacement services as needed.
7. Solar panel installation
You could also design and install solar panel systems for residential and commercial properties. This could be a fun side job for engineers and a profitable one.
A brief overview of the task you will perform providing solar panel installation service will let you determine if this is the proper gig for you.
Be ready to perform site assessment and evaluation, which involves evaluating the property and determining the best location for the solar panels.
After you have done your assessment and have the green light to proceed, Designing and planning the solar panel installation and system to plan the placement of the panels to optimize energy production will be your next step.
Your responsibilities will include purchasing and delivering the necessary solar panels, inverters, mounting systems, and other components.
You will also install the panels, connect the electrical components, and configure the system to the customer's electrical grid.
After everything is in place, you will have to test the system to ensure it is working correctly and then commission it to begin producing electricity.
Be ready to offer ongoing maintenance and repair services to ensure the system continues to work effectively. This can be another stream of revenue.
8. Embedded systems development and design services for embedded systems and microcontrollers.
Again based on what your experience has been about, embedded system development can be another way to add a side job.
Embedded systems development design is focused on creating custom solutions for microcontrollers and other embedded devices. The goal is to provide clients with tailored systems that meet their specific requirements, such as controlling a particular process, monitoring a device, or interfacing with other equipment.
Does this sound appealing to you? Then you could earn extra income on the side providing this service.
9. Developing IoT devices makes a great side job for engineers.
Developing IoT devices as a side job for electrical engineers requires a comprehensive approach involving market research, product definition, hardware design, software development, testing, deployment, maintenance, and data analysis.
Make sure you understand the market needs by researching and identifying the potential areas for IoT devices to provide services.
Based on your market research, define the product specifications, features, and functionalities the IoT devices should have.
Then create a hardware design for the IoT devices that meets the product specifications and functionalities you previously defined.
After your hardware is ready, it is time to develop the firmware. Be sure to test extensively and fine-tune your processes for quality assurance.
There you have a bird's eye view of what your tasks will be like. Let me know in the comments if this side job would be a good fit for you.
Best Side jobs for Engineers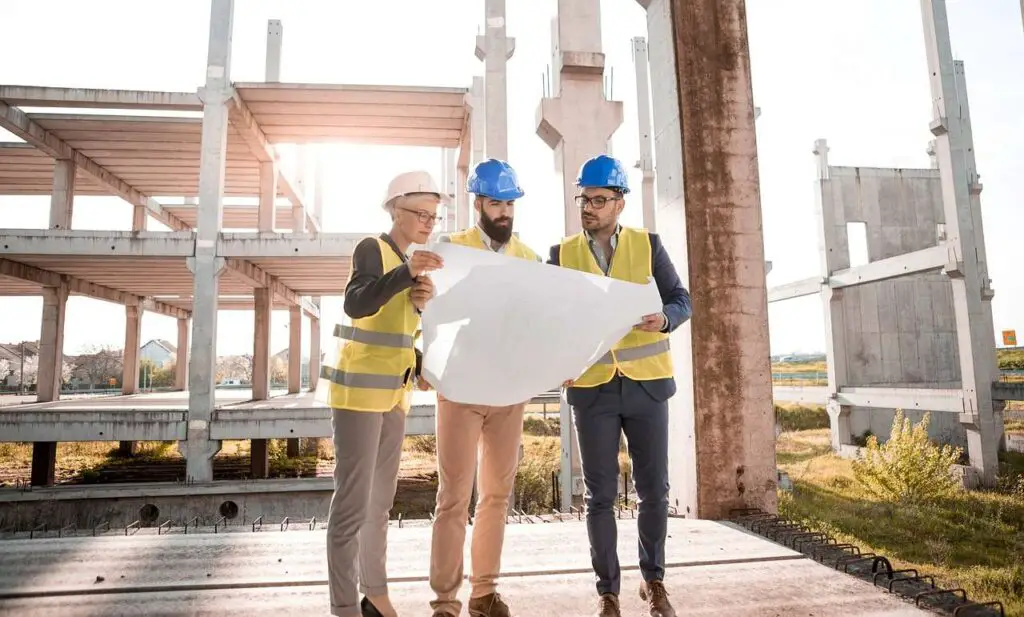 The following list of side jobs for engineers is tailored to all engineers regardless of their specialization. I will wrap it up and promise not to go too deep into the subject. After all, you are here for ideas.
10. Give Technical Writing a go
You can write technical articles or create tutorials on engineering-related topics for websites, magazines, or even for your blog. If you decide to do a blog, blogging can become a substantial source of income. Make sure you learn the ins and outs of blogging and learn SEO so you can make it big time.
11. Try tutoring as a side gig for engineers
If you enjoy teaching, sharing your knowledge and helping students understand complex engineering concepts can make you a source of extra income.
Platforms like VIPKIDs are already set up to help you start tutoring. It is only up to you to give the first step and start teaching on the side.
12 . Consultancy
Offer your engineering expertise as a consultant to businesses, organizations, or individuals. Consulting can be very lucrative. You can start changing a minimum of $100 an hour to consult. If you are a board-certified engineer, you can charge even more.
13. 3D Printing as a side job for engineers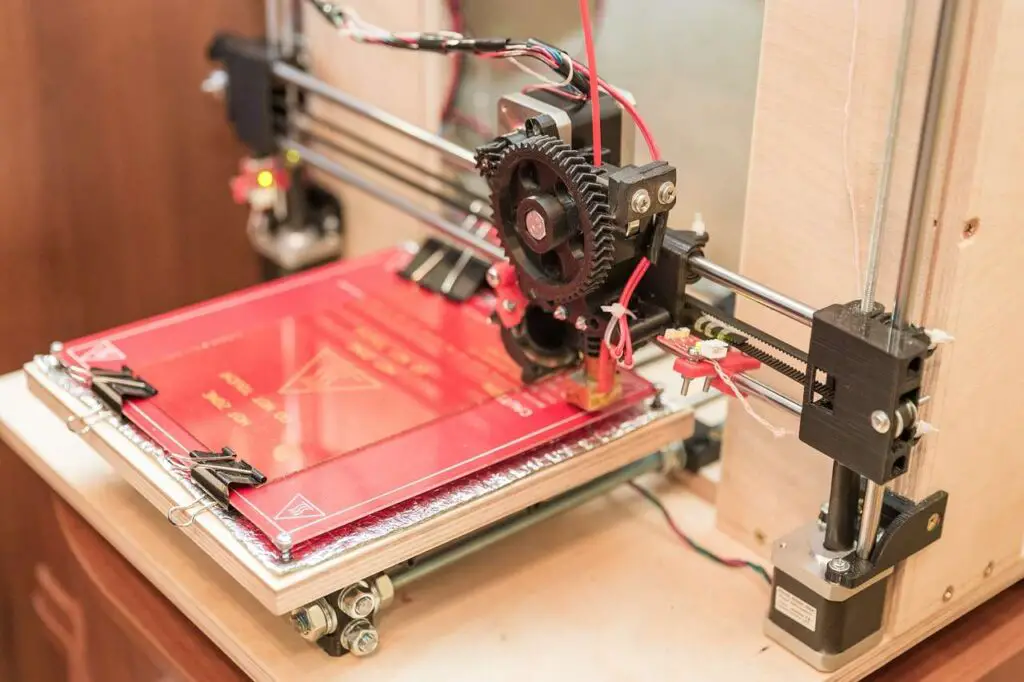 Utilize your engineering skills to design and create custom 3D-printed objects and sell them on platforms like Etsy. You will need a 3d printer, so keep that in mind for your initial investment.
You can create custom enclosures or print prototypes for small businesses in your community.
I once dealt with an engineer who was printing and selling custom stencils. He saved my life on that project; you can do the same.
14. Robotics as a side job
If you know about building and programming robots, you can make a side business out of it. Your ideal client will be small businesses or individuals. You could offer your services to repair and maintain existing robots.
15. Web Development
Every business needs a website, and people want an online presence. You could reap the benefit of the increasing demand for this service and make your side job out of it. 
You can master platforms like WordPress, Wix, or Shopify and earn money on the side. 
16. CAD Design as a side job for engineers
What about CAD Design? If you have ever wondered what your CAD skills can be helpful for other than doing your regular job, think again. Just as you are serving your current role with your CAD skills, you could create a business out of it and make some extra money.
Do not underestimate your potential to create an extra income. If there is something you have in abundance as an engineer is a resourcefulness and talent to innovate. Turn that into revenue.
17. Design a product and bring it to market.
If there is something that you are good at as an engineer is creating things out of the need of the market. Test this skill and launch your own product.
Gather those ideas to improve a gadget you have been thinking about for so long, and make it real.
There are a lot of books that cover the process of launching your product successfully. My favorite one is Invent It, Sell It, Bank It! Make Your Million-Dollar Idea Into a Reality by Lori Greiner. She describes the process fools proof.
18. Cybersecurity service as a side gig
Offer your cybersecurity expertise to businesses or individuals and help them secure their digital assets.
19. Software Development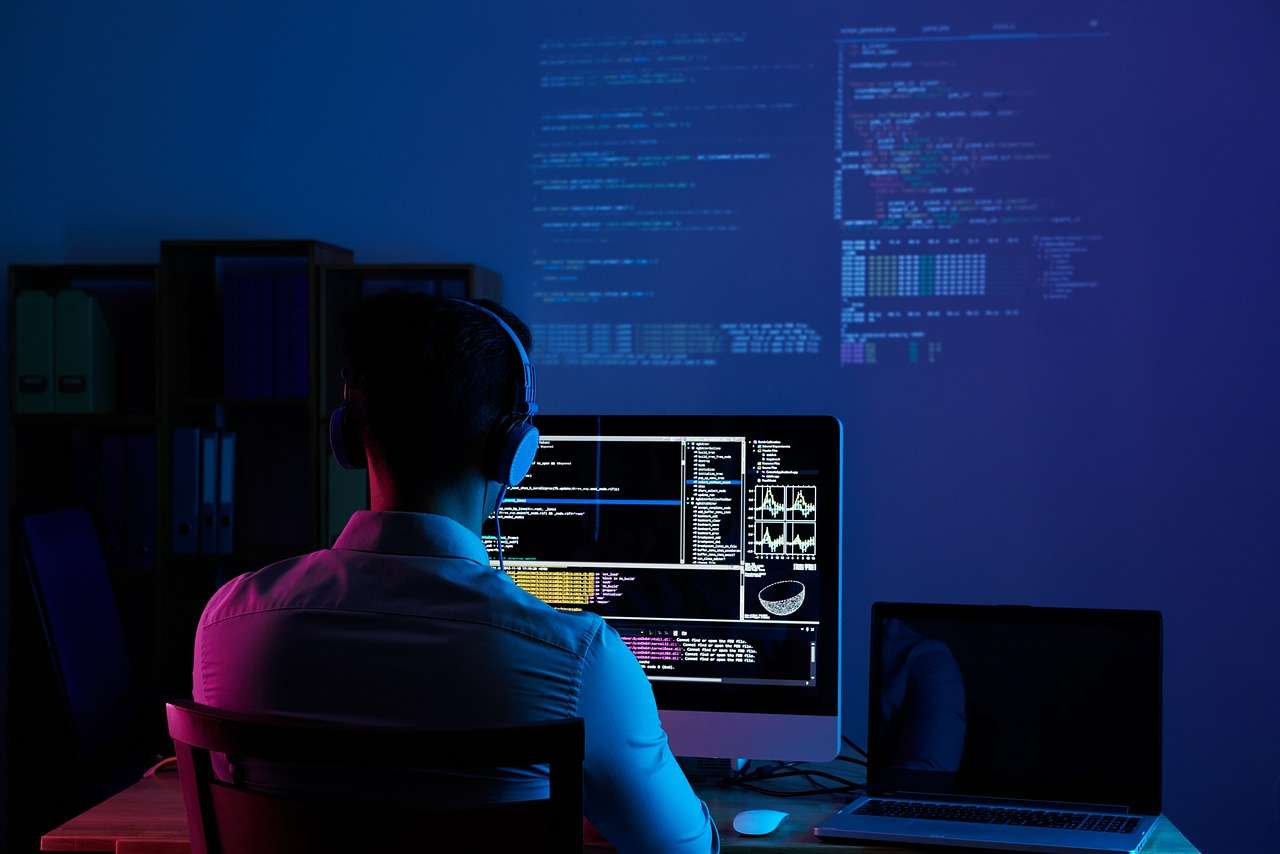 You could also offer your software development skills to businesses or individuals or create your own software products and sell them online.
If there is something you will always have with this gig, it is clients to fill your pockets.
19. App Development
You can extend your programming skills to develop and sell mobile apps for Android or iOS platforms. This engineering side hustle can be a great niche to make finance your early retirement. That is if FIRE is what you have in mind.
20. Network Administration

Network administration is an excellent example of what your engineering skills can do for you on the side. Start serving businesses or people in your community, and help them set up and maintain their networks.
21. IT Support
We sometimes take for granted our IT skills for. Some people out there need help with the simple task of installing a driver or making their computer work properly.
If you can provide IT support, you can make a side hustle out of this service. Think about it how many people you can help!!
22. Create a youtube channel and share your expertise.
Regardless of your engineering specialization, someone is always looking to solve a professional problem or learn something from a fellow engineer.
I am sure you have turned to youtube countless times to watch a tutorial to learn something that has to do with your day-to-day engineering job.
You can do the same and create a side gig as a video creator. As a YouTuber, there are numerous ways you can earn an income, from affiliate marketing to adding revenues. The possibilities are endless.
23. Create a course and sell it.
If you feel you have become an expert in a field, you can create a course and sell it on platforms like Udemy. This gig can make you life-changing money. I have seen courses provided by engineers earn millions in one year.
You could become the next Udemy millionaire; think about it.
Last thoughts on the best side jobs for engineers
Now it's time to wrap it up! You have a list of 23 side gigs you can consider to start earning on the side and accelerate your retirement goals or go on that dream family vacation. You can do any of these jobs on a part-time basis.
I encourage you to take action right away. Please don't give it too much thought. You have nothing to lose and have so much more to gain. Ideas are best appreciated when they are put into practice.
I trust your abilities to start and succeed in any side hustle you embark on. Good luck in your future endeavour.
Check these $100k jobs no one wants. Or you may want to explore blue-collar jobs that make a great income