Nowadays, we are spending more time than ever at home, making it crucial to find ways to make money without leaving the house. In this post, I want to share with you 15 legit ways you can start making extra money from home in Canada.
1. Rent your car with TURO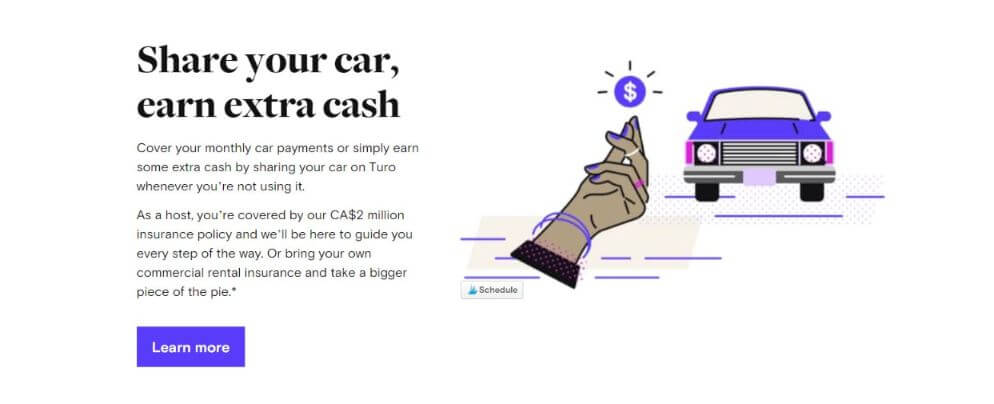 If you are looking to make extra money from home, chances are you have a car sitting on your driveway or garage.
You can put your car work for you and make an extra income. According to TURO, a car-sharing marketplace available in Canada, users on its platform make, on average, $620 per month.
How does it work?
List your car for free in less than 10 minutes
Set your price and rules or let Turo automatically set the price for you.
Wait for your guest to book your car.
Confirm where and how to hand over the keys before the trip.
Relax and start earning.
You will receive a payment within three days after each trip. You'll earn 70% of the trip price unless you waive Turo protection to use your own commercial rental insurance.
2. Babysitting from home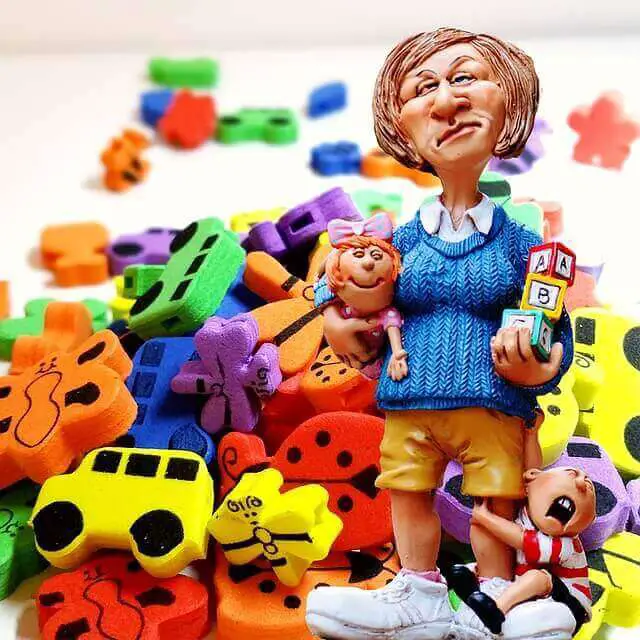 Ok, you don't have to be a teenager to babysit. If you are good with kids and your house is safe for kids, you can start right away. You might not need to get a CPR certification; however, it is best if you do.
You can start by telling your neighbors or printing a flyer at home and deliver it around the block.
You can charge either by the hour or daily. If you take a job just for a couple of hours, you better charge an hourly rate. Depending on the area you live in, you can get paid anywhere from $14 to $20 an hour.
On the contrary, if you are going to babysit the whole day, the standard is to charge a daily rate, and you can get paid anywhere from $35 to $50.
3. Freelance job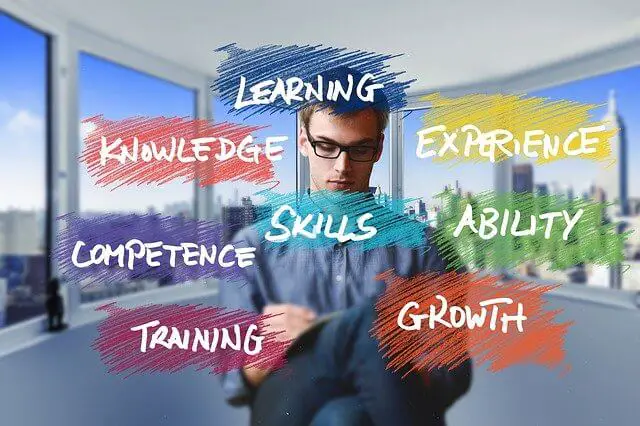 You can tap into your set of skills to start earning extra money from home. I am sure you must be great at something or several things. Use your skills to work online.
Thankfully there are freelance platforms that make the work so easy for you. Head to fiverr.com and upwork.com and look under the categories to find your skill. Create an account and start offering your work.
Anything from Webdesign, digital marketing, copywriting, electronics design, accounting, branding, you can do, but there is so much more.
Of course, you will have to dive deeper into the subject and optimize your account and skills to get noticed and receive work offers, but you can do all this. If you think you don't have the skills, what about learning something new so then you can start profiting from what you learn.
4. Private tutoring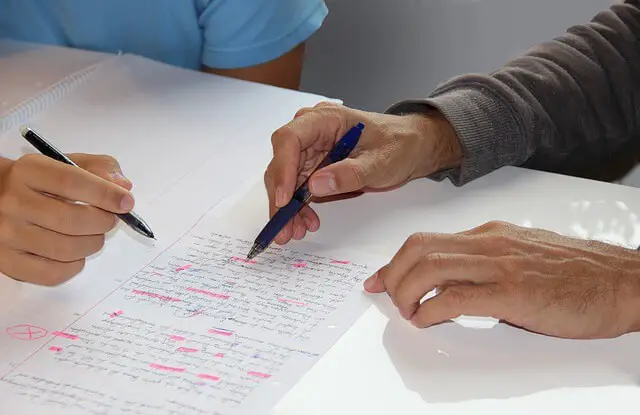 Turn your expertise into a profitable side gig, and make a difference in people's life by teaching your passion and knowledge. You can either teach online or in person. And for both options, what you will need is a computer and internet service.
You can use First Tutors Canada to advertise yourself as a tutor and be found by students or parents looking for your services. This platform allows you to set your own fees, and you get to keep all the money you make.
Another way to find clients is by advertising on Kijiji or responding to active ads looking for private tutors.
5. Sell your crafts online.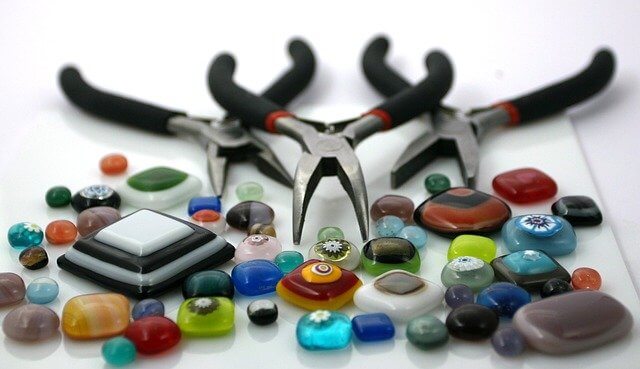 Are you a creative people who love art craft creation? Do you nit? Do you make jewelry or sew? You can sell your creation online to make extra money from home.
In Canada, Kijiji is super popular, and you can take advantage of this marketplace to advertise your crafts. Similarly, the Facebook marketplace has a huge audience you can reach or Etsy.com that is all about art and craft.
Another way to find buyers in using Pinterest for businesses. Pinterest has a huge audience looking for inspiration and ready to buy.
I am sure there will be a lot of competition so you will have to become good at making your product stand out and shine, but hey, that's encouraging.
6. Create a YouTube channel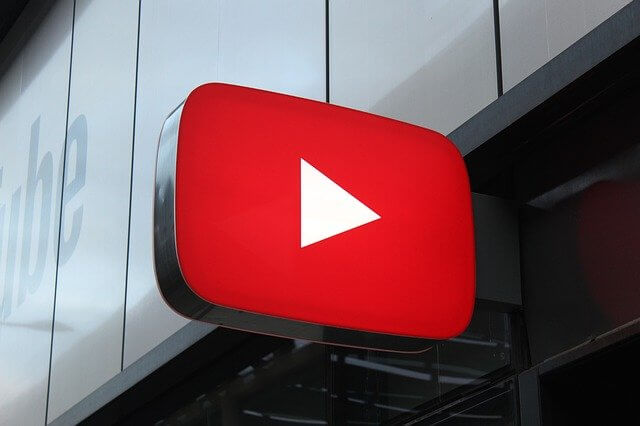 You can make more than Extra money from home with a YouTube channel. Giving that you are comfortable in front of the camera and have something to say to create your audience, you are all set.
Youtube has made millionaires!! So your earning potential is vast and bright. It is not a get rich quick thing since you have to put in time, effort, and consistency. You might end up being the next YouTube sensation.
I recently stumbled upon a channel of a guy who only had a couple of videos; however, his channel went viral because he had really engaging and high-quality content. He reached 3 million followers in just a couple of months.
The ways of making money on YouTube vary, and there are lots of ways to do it. After you reach certain milestones in views and subscribers, you can monetize your channel and start earning a steady stream of extra money from home. Affiliate marketing or selling your own merchandise can add up extra money for you.
7. Rent your basement.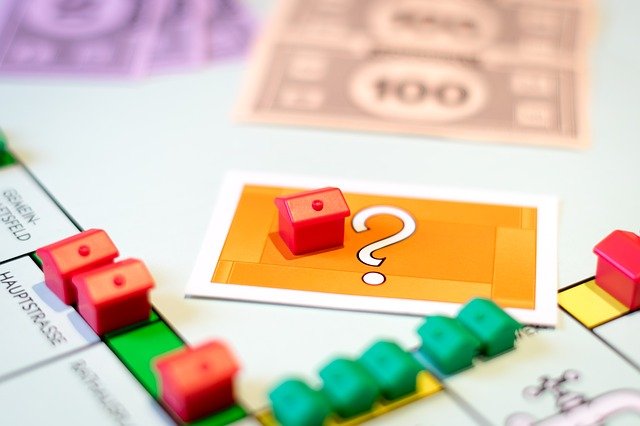 Renting a portion of your house can significantly add to the monthly income you bring home. Depending on what you have to offer and the market you are in, you can make an extra $1000 each month or even more.
This is super simple to do if you don't overthink it too much. Make sure your basement complies with your city requirement for a second dwelling, and you are pretty much set to go and start earning an extra income from home.
8. Become a virtual assistant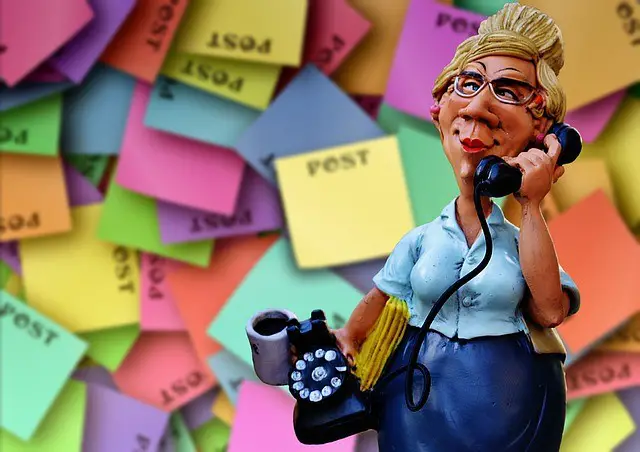 Virtual assistants are in great demand lately since so many businesses are now exclusively online, or others have had to go online to keep up with the new era's latest demand.
If you are organized and neat and have the talent for administrative services, you can create a side business as a virtual assistant and start earning extra money from home.
A virtual assistant's main duties include managing email accounts, making phone calls, arranging meetings, overseeing social media accounts, and so much more.
There is no cap on how much you can make. Your earning will be determined by your capacity to stand out and demonstrate your value.
9.Read books and review them for a profit.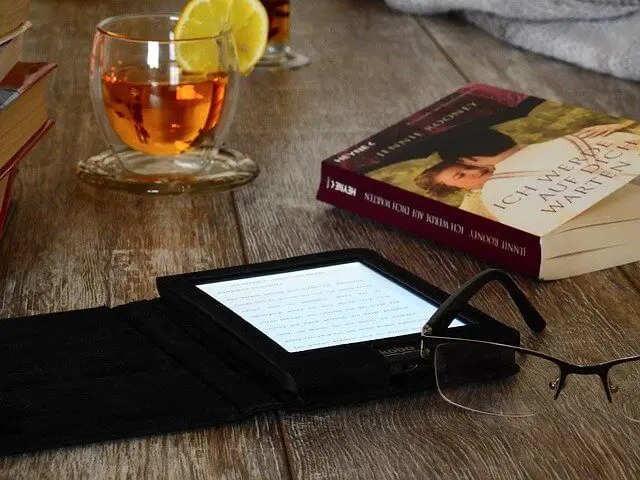 I was so surprised to find out you could actually make some extra money by reading. That's crazy!! If you enjoy reading and have the time, this is a dream come true side hustle.
A handful of websites are actively looking for people to read a book and write a review.
An example is kirkus.com, who is looking for book reviewers. They assign you a book, and you must complete a review of 350 words within 2 weeks following the assignment. To apply, you send your resume with a sample of your writing to the email they provide on the website.
Don't expect to make big money from this; however, remember that many a little makes a mickle.
10. Read aloud and make money.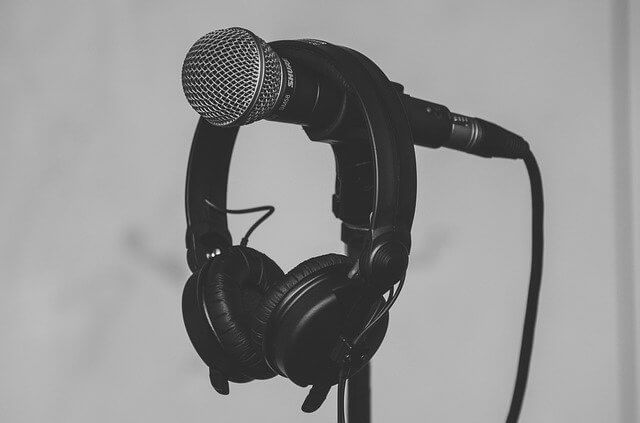 If writing is not your thing and you still like the idea of making money by reading, you can lend your voice to narrate audiobooks and get paid for it.
ACX is a great platform that will help you start in the right direction with your reading aloud audiobook career for extra money from home. They are part of Audible.com, an Amazon.com, Inc. subsidiary, and a leading provider of premium digital spoken audio information and entertainment.
It is simple to get into this world, so how does it work?
Firstly, Create a profile.
Upload samples of your voice.
Select how you want to be paid. You can set an hourly rate or shoes to share 50% percent royalties.
Start searching for books you are interested in narrating and record a few minutes of the manuscript. If you are the right voice, you will receive an offer.
If you accepted the offer, start working on the project.
After you get paid, start the cycle again.
11. Voice-over acting jobs.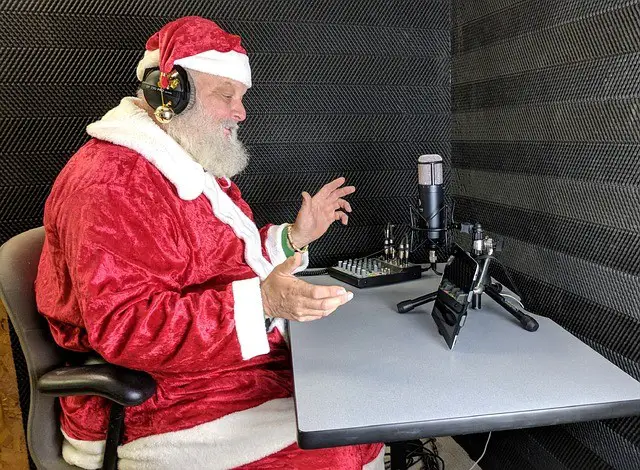 In a similar vein as the previous ideas are voice over jobs. This time you won't be only limited to audiobooks, but you can lend your talent for projects like documentaries, cartoons, advertisements, and much more.
You can create a profile for free on voices.com and start diving into this world. You will definitely have some tricks to learn, but if you are interested in making good extra money from home in Canada, this is a good opportunity.
The average job on Voices.com pays between $250 and $300, plus residual payments. That's not bad at all.
12. Create a Digital Agency.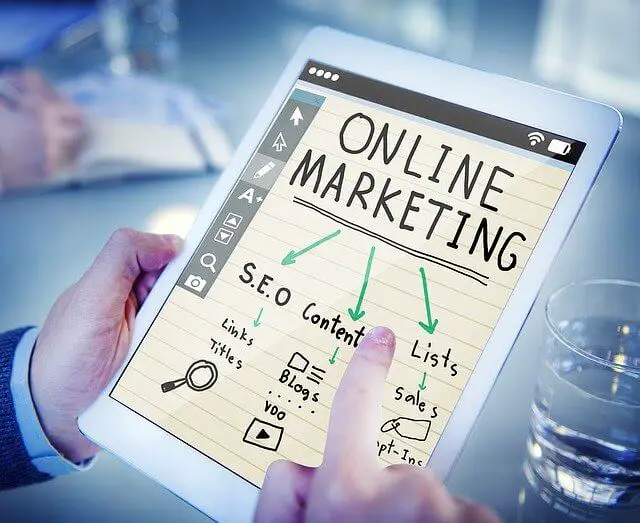 To run a digital agency, you don't have to leave your home. You will need a computer, a phone and that's pretty much it. Well, you need to offer something to make money, right, I know.
Ok, what can you offer as a digital service provider? Digital agencies help business establishes an online presence through advertising or SEO.
You can specialize in social media management, web design, and development, Search engine optimization, marketing, or anything that appeals to you in this world. It's ok if you don't have experience or don't know what I am talking about.
Let me give you some directions here; if you like technical stuff, you can learn everything to create a digital agency.
WordPress can power your websites, and you can learn how to make a website in WordPress in less than a month if you dedicate the time to learn.
This is a profitable industry, and you can make a decent amount of money. You can charge anywhere from $500 to $5000 for a website to give you an idea.
If you decide to specialize in search marketing, you will make between 10% to 15% of your client's total amount on advertisement budget.
I found that the best way to find clients is making cooled calls and reaching out directly to the businesses. Some people may hang up immediately and cut you no slag (don't take it personally). Others will appreciate your call.
13. Earn money transcribing or captioning from home.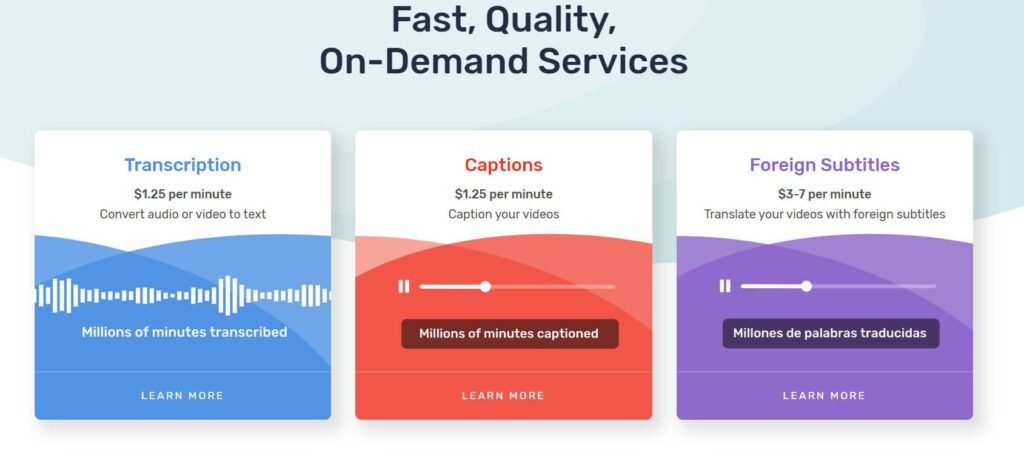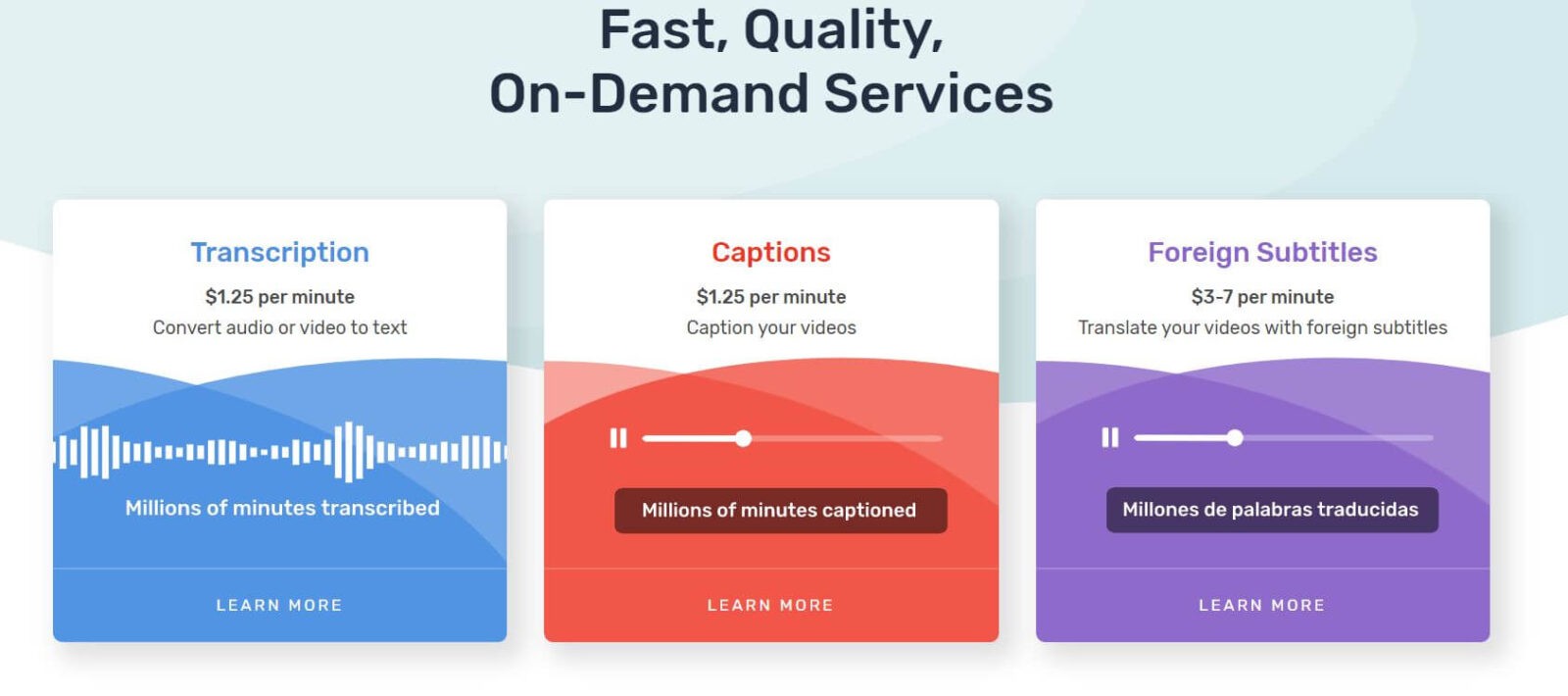 Rev.com is a website where you can make extra money from home in Canada by transcribing or captioning.
What is the difference between the two? A transcriptionist listen to audio and video to accurately type what is being said and label the speakers. In contrast, a captioner watches videos to type what it heard accurately and sync typed audio with video.
The average earnings per month on Rev.com is $250; however, the top earners make $1570.
You will get paid weekly via PayPal.
14. Start a blog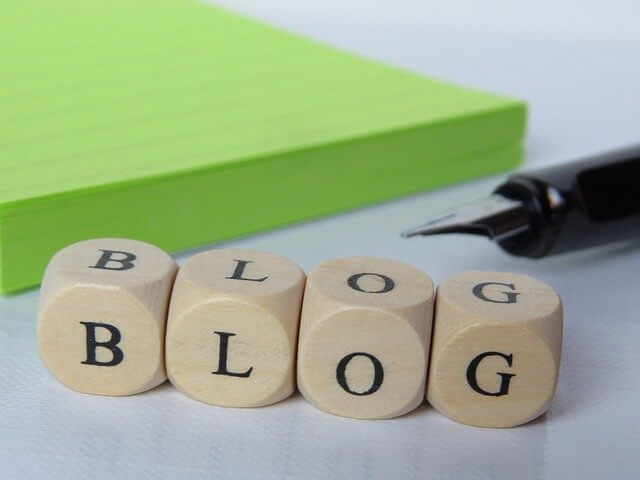 Blogging can be very lucrative, and there are bloggers out there making as much a 250k a month and even more. This is to open your mind to this idea to make extra money from home. Blogging takes time, dedication, and it is a never-ending learning curve.
But it is possible, and you can make perfect money blogging. I don't have a guide yet since I am still finding my way in this waters, but I can send you in the right direction if you want to start blogging as a business starts with Solo Build it! For WordPress, it's the only thing you will need to start a profitable online business.
You will find more than one blogger trying to sell you courses for thousands of dollars. You don't need it. If you want to cut the leaning curve in half and start your business the right way solo build it for WordPress has all you need.
15. Sell photos online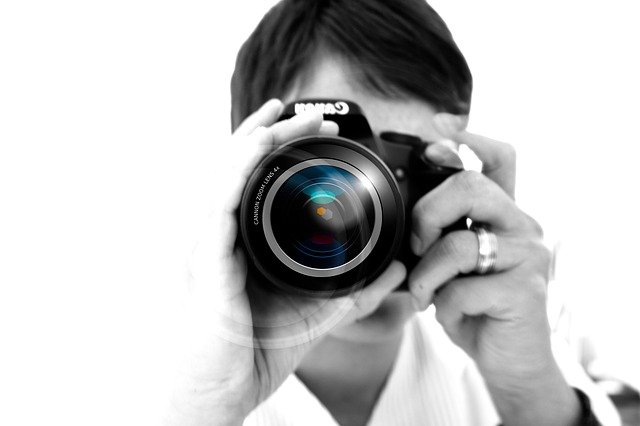 If you count photography as your hobby, you can start making money from home selling your photos.
Shutterstock is leading the digital imagine stock industry and has paid more than 1 billion to contributors.
You don't have to limit yourself to pictures. You can also sell videos, vectors, music, and illustration.
Other platforms like Shutterstock are Freepik, Getty Images and iStock Photos or Dreamstime.
Summarize
So you now have 15 ways you can start making extra money from home in Canada. If you are a mom you can look at the best stay at home mom jobs that make a high income.
My advice is to take the idea that resonates the most with you and start taking action right away. The more you think about something, the less action you are likely to take, and after all, it is that will truly make a difference.
Which way will you start using to generate extra money from home?
Related subject:… Extra money from home taking surveys or clicking ads. 20 way to make money fast – sign for GPT sites