The subject of money is hardly ever discussed at school, so it is our responsibility to teach our kids how to make money or guide them and support them in the process. Today I will show you how to make money as a kid.
This post is intended for kids looking for ways to make money or parents who want to help their children develop ideas to start making money.
I have put together a list of the best ways you can make money as a kid. I hope you find it interesting and start making progress in making money as soon as possible.
Without further ado, let's dive into the ideas that will make you money.
Ways to make money as a kid all year round
1. Start a blog
Starting a blog would be one of the best decisions you will make in your life. You can make a lot of money if you put in the time and effort, and there is no age constraint. This means anyone can start a blog regardless of their age.
Before you start make sure you start the right otherwise you can spend years spinning around without making a dime. The right way is by choosing a niche people are interested in and has monetizing potential.
Do not, by any means, chose free hosting; otherwise, you are burning your potential to make money.
I would recommend you sign for Solo Build it for WordPress membership, and they will guide you in the step-by-step process of starting an online business /blog. You don't have to pay thousands for a course; you have everything there.
2. Sell Popcorn
Popcorn is really easy to make, and you can get creative about flavors, packaging, or offering a twist to make your popcorn unique and attractive.
You can sell the popcorn online or in your community. Setting up a website is relatively simple these days. You will need help from your parent to pay for the hosting and set up your payment method and all the business's legal aspects.
Shopify is the best option since you will have everything you need to start in one place and won't need much tech knowledge to set up your website.
Other ways to sell your popcorn would be in your community. You can sell by catalog and distribute them door to door.
You can sell other foods like candies, cookies, cupcakes, salsa, your own spices mix, pickled veggies, seeds, coffee, and Tea.
3. Make and sell lip balm.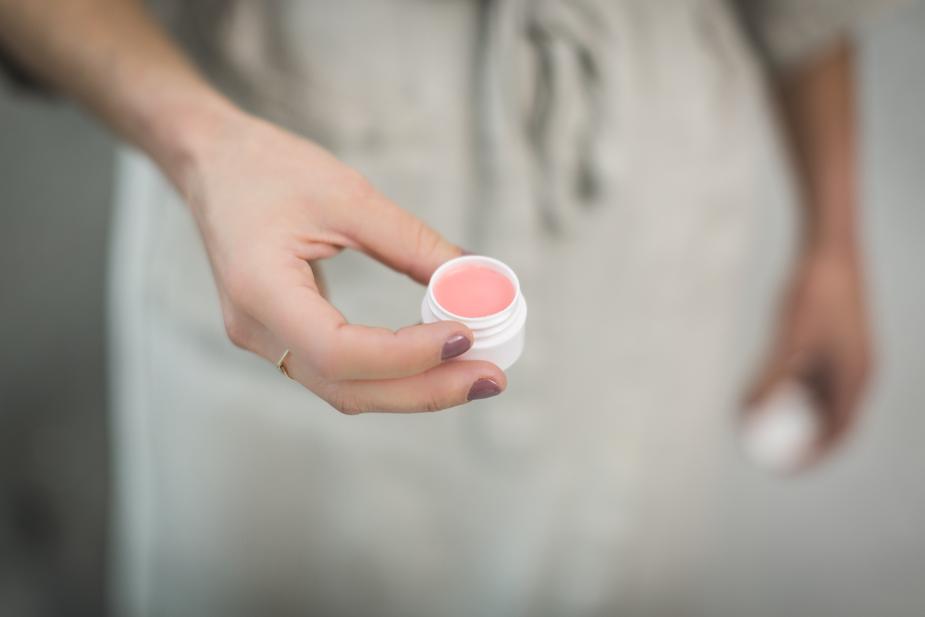 You can make and sell lip balm. Why lip balm? It's easy to make, and almost everybody uses it regardless of age and gender.
Even though it is a really crowded market, you can find success and make some good money as a kid by differentiating your lip balm from the competition.
Find a unique way to market your product and serve a specific audience, like lip balm for men or kids, to make a unique flavor or color.
You will need help from your parents to set up a Shopify store since you need to be 18 or older to open a store. But it is worth it.
Go to this link for a step by step guide to the process of making and selling Lip balm.
4. Sell Art and Craft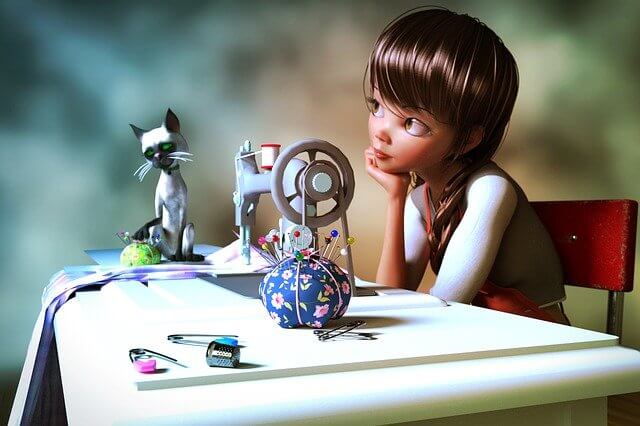 When I was about 6 years old I started my first business. At that time, I was looking to buy some peanut butter and I wasn't planning on asking for money from my mom. There were some bows pretty popular with the girls my age at that time I learned to make them and they sold like hot cake
They sold for 40 cents, enough to get the money I needed. Looking back, I can't forget how gratifying it was having bought my treats with my own money.
Nowadays is easier than ever before to make money as a kid since there are so many technologies and opportunities available to make money.
For art and craft, the best place to start selling is ETSY; you can create your profile with your parent's help. Etsy's age requirement is that If you are under 13 years old, you are not permitted on the platform, and after 13 and until 18 years olds, you need your parent's consent and supervision.
5. Make and sell Candles
Another option to make money as a kid is to sell candles. Manufacturing candles is easy and requires little startup cost. You can set up a small operation in your garage.
Always make sure your parents oversee the manufacturing process since you have to handle hot wax, and it can be dangerous. Still, other than that, you can be in charge of sales, marketing, shipping packaging, and all the other operations of running the business.
According to the Candle National association in the USA, sales of candle products are estimated at approximately $3.14 billion annually. That is an indication of a healthy industry to jump in and make some money.
6. Bear and Licor bottles recycling
You can also make money by collecting bottles and can and sell on the LCBO.
The following table shows you how much money you can make per item, whether you have a glass bottle or a can.
To increase your recycling inventory, you can either ask in the neighborhood for empty bottles or offer to buy them from your neighbor if they also have in mind selling them. Suppose you offer to buy them for less than you will sell the bottles, it is not a bad idea if you still make a profit.
Check the following table for how much you will receive for your recycling in Ontario, Canada.

7. Start a YouTube channel
Start a YouTube channel can help you make a lucrative income. You only need a device to record your videos and some editing software. If you have a smartphone, you can do pretty much everything from your phone.
It takes time to start making money on YouTube, but if you're patient and start consistently uploading videos to keep your audience engaged and are willing to learn what it takes to succeed in YouTube, you will make perfect money.
8. Sell pictures
Do you like photography? Selling pictures can help you make money.
There are a handful of websites that you can use to sell your pictures like, for example, Shutterstock or Istock. You will earn a commission every time someone downloads your pictures.
9. Sell sound effects
You can also sell sound effects if you are passionate about sound and know how to create quality sounds that people will like. This is a good source to make money.
By sound effects, I mean falling water sound,.a.door cracking, the wind blowing your imagination is the limit. Video producers, Youtubers, and other video and sound professionals use effects to enrich their projects.
They are increasingly popular these days as more and more people turn to the online world to make a living.
10. Sell Printables
Printables are pieces of artwork, pictures, graphic design, and so forth in digital format. You upload the files to your website, and your clients can download and print them afterward. People are willing to pay for this kind of product if you can save them time or money or solve a problem.
Who doesn't have a printer? And if you have one and want to save some money, what better option than to buy the artwork and print it at home.
This is when your expertise in graphic design and art comes to play, and you can take advantage of them by offering your designs to those willing to pay.
Examples of printables are calendars, organizers, coloring books, infographics, and whatever your imagination can create.
This is a really crowded market; however, if you find a niche, you can serve really well, you can make excellent money out of it.
11. Sell personalized labels, greeting cards, or invitation cards.
You can sell custom printed labels using a Cricut maker. What is that?? Well, a Cricut maker is a cutting machine that you can use to cut different materials in the shape you want which is useful to create creative designs.
Sometimes small businesses are looking to buy small batches of custom labels. Traditional printing services can't offer reduced orders or customize them to the degree one independent small contractor would do. This is where you come to play. Offering those services. You will have to advertise your business or rely on word of mouth to reach your clientele.
12. Sell on-demand printing T-shirts
You can sell start s T-shirt business to make money, and the best part of it is that you won't ever need to touch or ship your products.
Companies like Printify fabricate your T-shirts with your design and ship them directly to your clients.
In the video, you will find more information that will help you establish this business.
13. Start a Dog-Walking Business
Pets are an important part of the family, and dog owners know dogs need to exercise to stay healthy; that is why people are willing to pay for someone to walk their dogs especially if they lack time to do it themselves.
This is really a straightforward business. You just need to start approaching dog owners and offer your services. The only skill you will need a passion for dogs.
14. Write a book
If you can write and like doing it, you can publish your own book. What better than a book for children written by a kid?
You know better than anyone what little persons your same age are struggling with. I know we all were kids at some point, but we forget how it was like, and circumstances changes what was trending at my age doesn't have to be at yours. That gives you a competitive edge; use it and make money out of it.
15. Video editing service
Editing video is straightforward to learn even though it makes sound super complicated. Not only will it be a nice skill to have, but also it can help you make money.
More people than ever are joining YouTube, and they need to edit their videos.
You can sometimes find people requesting video editing services in Kijiji, although it wouldn't be your only source for clients. You can find clients in Fivver and advertise your skills and social media platforms like Facebook, Instagram, and Pinterest.
How to make money as a kid in the summer
16. Painting Addresses on Curbs
I met a kid whose mom used to work with me that made money painting driveways in the summer months. He advertised in the company, and his mom and dad would find him clients in the job. He had a partner, and both made good money during the summer break. I found it an excellent idea to make money as a kid. Check out the previous video for detailed operations and how it works step by step.
17. Garage sale
I love garage sales and can't wait until summer to look around the neighborhood and find great deals.
This is a good opportunity for you to make money. If you don't have enough goods to sell, ask a neighbor to join you and charge a commission for selling their stuff. After all, you will do most of the weight lifting.
This is a good time to sell things like lemonade, snacks, and water.
18. Lawn care service
This is an ideal way to make money during the summer months. Taking care of the lawn is time-consuming, and many people prefer to outsource help rather than do it themselves.
You can offer different packages of services. For instance, you can remove weed, fertilize the lawn, and lawn mowing. And then you charge accordingly to the services required
How to make money as a kid in the Winter
19. Snow removal

During the winter months, you can run a snow removal business to make money as a kid. I recommend you start small, and as you add clients, you can then buy a snow removal machine o borrow your parent's machine.
Snow removal companies create a contract and charge their clients for the whole season, like a membership. If you commit to removing someone's snow, be careful that your business does not interfere with the school since studying should be your number one priority.
20. Christmas Decoration Service
You can help older people decorate for Christmas. It might look easy, but putting together the Christmas tree takes a lot of time and effort.
I am confident people will love an extra hand doing this task and wouldn't mind paying some extra bucks for your time.
21. Sell Christmas Planters
Christmas planters are easy to make and require almost no investment since you can find all the elements in the woods.
For ideas and inspiration, you can head to Pinterest. I've also included a video to show you the step by step process.
You can advertise on Kijiji or Marketplace with your parents' help or create a website optimized for local people.
Lastly, as a bonus, you can also make money clicking ads but let an adult help you set up for you. Here are the best PTC sites to make money online
Ways to make money online as a kid
22. Use apps to make money online
There are countless apps that will pay you to perform a series of tasks. From walking and playing games to watching videos and clicking ads, these options can add apps to your picky bank.
If you are 16 already, check these apps to make money at 16.
Conclusion
Now that you know there are some options for you to make money, do not waste the momentum you have gained with this reading and start acting immediately. You will learn plenty of valuable lessons that will serve you for the rest of your life.
Are you a parent who is looking for inspiration for your kid to make money, congratulations!. The best time to learn about the value of money is when we are kids, and as parents, we play an important role in forming our kids' money blueprint. Having the right mindset about money will help them in their adult life.
The more we can encourage them and help them, the better their relationship with money will be. They will value effort and hard work.
And just as the last thought, don't forget to give. Money is energy, and the more we give, the more we get, not only monetary gratification but also the personal satisfaction of knowing we have contributed to a good cause.
If you want to learn more ways to make money
You may also like:
How to make $1000 as a teenager online