So you need money immediately and start to feel like you are against the wall. Then you think, I need 2000 dollars by tomorrow! this post is for you.
I get it! Who hasn't been there? With so many bills pilling on and the cost of living increasing daily, more people are feeling desperate and don't think they can make it to the end of the month.
Ok, let's rap it up, and let me show you some realistic ways you can make 2000 dollars by tomorrow.
Let's begin.
1. Ask Family And Friends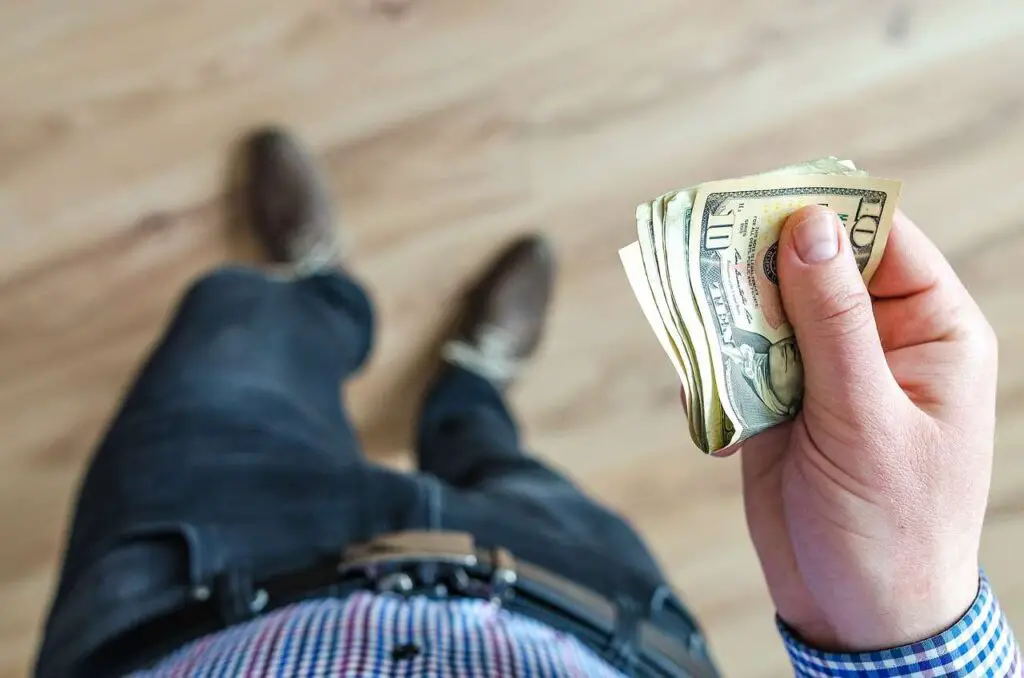 Although many may find this to be a somewhat awkward situation, resorting to asking friends and family for help is not a bad thing! You'd be surprised how many people are willing to help a hand when you need it most.
Of course, $2000 is quite a pretty penny, so I suggest making a deal with the person. Perhaps you could write a contract out on paper as an act of good faith and assurance to the lender that you will repay them.
It may be even better to ask multiple people for smaller amounts that can add up to your $2000. People may be more willing to say yes if you ask them for $200 rather than the full $2000.
If you have tried this option already and it didn't work, don't get discouraged. There are still some things you can do to make $2000 fast.
2. Withdraw Money From Savings or retirement plan
This may sound a bit dumb, but we sometimes have more money than we know. Desperate times call for desperate measures, and you could borrow $2000 from your retirement plan.
Remember that if you withdraw from your retirement plan, that money will be taxed at your current income tax rate. But after all, you need 2000 dollars by tomorrow; this could be your best bet regardless of the tax implications.
However, if you have money sitting in your savings, don't feel guilty about using it in an emergency. That is what emergency funds are for, after all.
You can't save much money if you're constantly digging in it for everything. If you have an emergency, however, it may be worth pulling some cash from savings now and putting it back later.
3. Credit Cards only if you need $2000 by tomorrow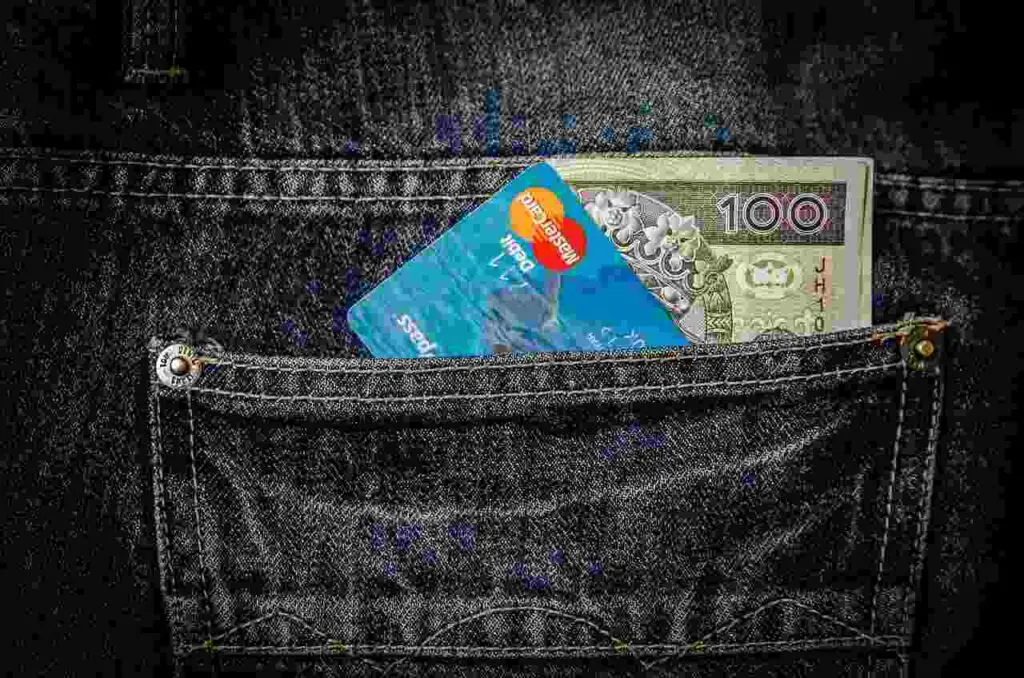 Credit cards are another way to get $2000 by tomorrow. Again, credit cards shouldn't be your first choice, especially if you have no idea when you'll be able to start paying them back.
However, it is worth mentioning since you might be in real need to get 2000 dollars by tomorrow. Taking into account your urgency is that I am making this recommendation. Otherwise, please forget about this option.
So, if you are certain you can repay the principal you borrow by the end of the month, why not borrow $2000 from your credit cards?
3. Payday loans
Payday loans can get you out of trouble if you can repay the amount borrowed within the time frame they give you. If you know you can't repay on time, then avoid getting into trouble.
They can give you the cash you seek the same day, and they don't look into your credit score to lend you the funds. Their lending criteria are based on a steady income, meaning you must have a paycheck next month.
Again, It's important to note that payday loans come with high-interest rates and fees, making them expensive and difficult to pay back. Before applying, you should carefully consider your options and ensure you can afford the loan.
4. Get $2000 by tomorrow From The Pawnshop
Getting a loan from a pawnshop is something people have done for decades. Take something valuable you don't need at the moment to the pawnshop and see how much they'll pay you for it.
Be aware that the pawnshop will never give you the highest dollar the item may be worth. Try to gather several things that may still have some value, or grab something you know for sure has a high ticket.
Ensure you can pay the pawnshop each month so you don't lose your merchandise! They usually prefer valuable items, so they have the guarantee you will pay them back.
5. Refinance your house for the $2000 you need by tomorrow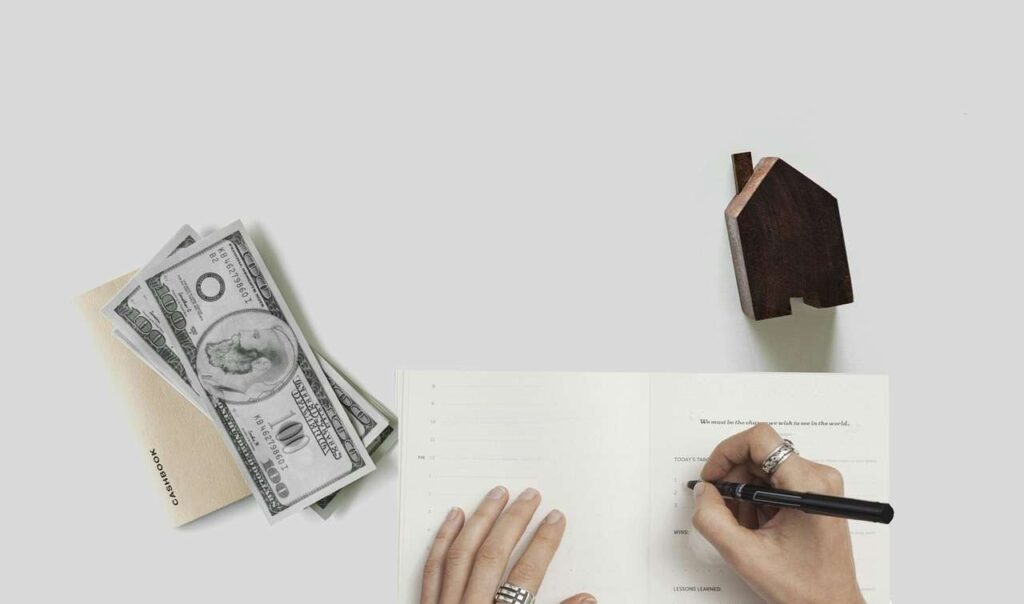 If you own your house and have equity in it, a safe option for you to get 2000 fast is to do a refinance.
Doing a refinance is fast. There is a lot to consider, though, because you could potentially incur on expensive fees that can damage your financial future. But if your mortgage term is almost done, you could be ok.
Again discuss this with your accountant to help you determine if this is the right solution for you. Not every case is the same, and what makes sense for someone may not be worthy for you.
6. Ask your boss for an advance on your salary
We sometimes imply other people's reactions or simply assume the worse response. And it turns out that, more often than not, people will surprise you.
If you have a full-time job and are going through a difficult time where you need money right now, ask your boss for an advance of your next paycheck.
Explain your situation and why you need 2000 by tomorrow. They will consider your request unless their business is against the wall and surviving on edge.
Some jobs have employee support funds for when something out of the blue happens; they are ready to help their employees. I know of such cases, so I am telling you.
No one wants a worker with his head on the cloud because they have trouble that can be solved so easily as giving them an advance of their next paycheck.
7. Run a GoFundMe campaign.
Another option to get 2000 by tomorrow is to run a GoFundMe campaign. Depending on why you are desperate for 2000 at such short notice, you could bet on people's goodwill to help you out.
Remember that people are willing to help for a good cause. After all, life happens, and there are events beyond ourselves that can impact our financial situation and get us off guard.
Make sure to set specific goals for your campaign. Also, remember to share your campaign with friends and family. Let them know to share so you have a better chance of achieving your $2000 by tomorrow.
8. Apply for a Paypal line of credit.
You could apply for a PayPal line of credit to get the funds you need. The amount you could get depends on factors like your credit score and history.
If you are in good standing, this option could be your solution. There is no interest charge for the first six months, provided you repay what you borrow within that frame.
On the contrary, if you extend your borrowings for more than six months, the interest rate is rather high. So keep that in mind. Exercise caution when it comes to borrowing money for reasons than are not for producing money.
9. Sell Stuff You don't use anymore To Make 2000 dollars by tomorrow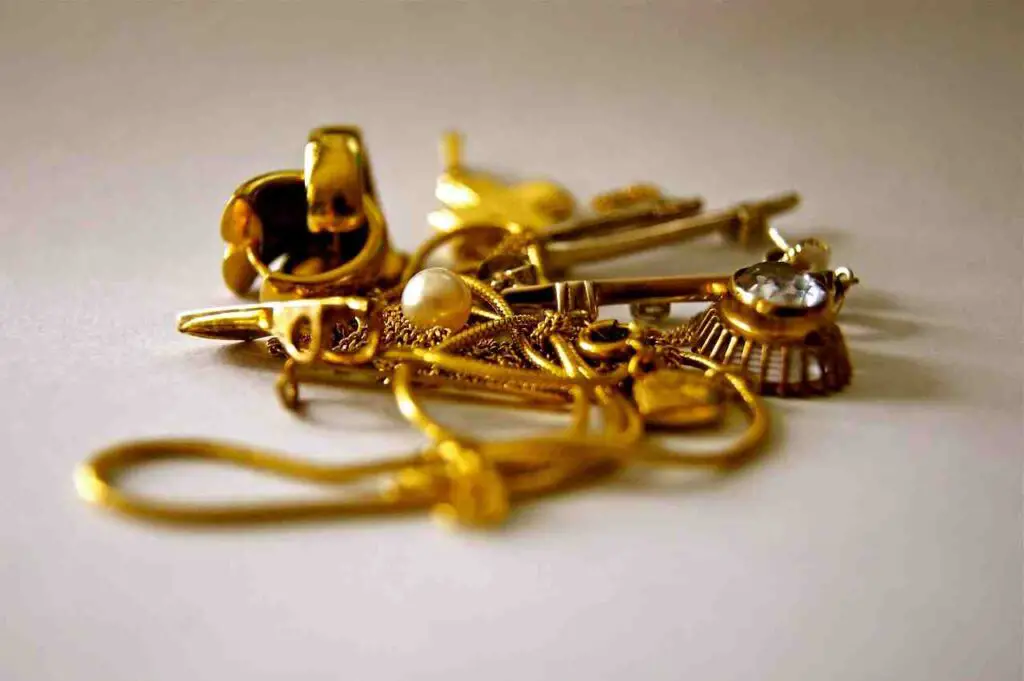 You'd be surprised to find that you could make $2000 by tomorrow just by looking around and clearing out your space.
Like me, you probably have hoarded a few too many things. Using platforms like Facebook Marketplace, Craigslist, Decluttr, and LetGo, you can list your stuff for free and make some money instantly.
I do it once in a while. I recently sold all the items I had left from my failed restaurant business and got back most of what I had previously invested. It was worth it!!
10. Rent Out Your Spare Room
If you have a spare room in your home that you aren't using, list it online for rent. Some people are okay with renting a room instead of looking for an entire residence.
Think of it like having a roommate, but you can set your terms and conditions. You might be thinking, but I need 2000 dollars by tomorrow!
The good news is that when you rent, you ask for payment upfront, and usually, the tenants have to pay the first and last month's rent. There you will have the money by tomorrow.
If you live in a high-demand area where rents are expensive and difficult to find, renting a room or two in your house will be a piece of cake. Even if you don't own and rent, you can apply this hack.
This way, you could also amortize your rent cost and free up more of your paycheck for your emergency.
11. Rent Out Your Entire House To Make $2000 by tomorrow
Are you someone that has more than one living space? Maybe you have an RV that you like to travel in. Or perhaps you don't have anything extra, but you have a buddy you can crash with instead!
Stay at a friend's house or your parent's while renting out your home and pocket that extra money each month. It's a great way to cash in 2000 dollars quickly or any other amount of money that will end up in your wallet.
12. Rent Out Your Boat Or RV
If you have a boat or an RV, most likely, you aren't using it every day. Each day you aren't using it is a chance to make 2000 dollars by tomorrow!!
Not everyone wants to rent an apartment or house. Some would be okay with a small space like an RV. Choose your price based on the area's competition. Don't forget to consider how you will charge for electricity and water bills!!
The average person, like myself, also doesn't have a boat. Many will pay to rent your boat for a few hours. I've rented a boat before, and it's not cheap! So, renting your boat for the weekend could easily earn you $2000 fast.
Last thoughts on ways you can make 2000 dollars by tomorrow
There you have it. I have given you some solid ideas on how you can make 2000 by tomorrow. I strongly recommend you double-check with your accountant before making any decision that could potentially harm your finances.
The money you are seeking is not a huge amount. However, if you don't have the means to pay it back, I recommend you look for ways to increase your income.
Take accountability for what skills you currently have. If you can't do much at this time, don't worry. You can always learn something new that is in high demand and can make you extra money or completely substitute your income.
There is always a way and a brighter future ahead.
If you need 400 by tomorrow instead, this is how to get it.