Looking for the best stay at home mom jobs to make enough to pay the bills? You're in luck! There are tons of stay-at-home jobs available.
I remember when I decided to stay at home to look after my son. It was hard to feel like my only purpose was to babysit, and it was even harder to find some time for myself.
Now, I am finally able to do some of the things that make me happy! A creative job I can get to do from home without neglecting my son, and we are both happy.
Starting this blog has helped me tremendously, as I know that the ideas I will share here will help you find your ideal work-from-home job.
I've put together a list of the 31 best stay at home mom jobs for anyone who wants to work from their own house.
These ideas will help you figure out what kind of work is right for your personality, interests, skills, and more!
Some of these jobs have great potential, and you may even end up sustaining your household and retiring your husband 🙂
Let's dive right in.
What is the best job for a stay at home mom?
I can tell you that the best job for a stay-at-home mom is one that you can do that allows you to look after your baby simultaneously and doesn't take too much energy out of you. Also, your skill sets should be in line with the job, or you need little to no training.
As a stay at home mom myself, I can tell you that the best job for you would be the one that adjusts to your current needs.
Not all children are the same, and maybe your child is more attention-demanding than others making it harder for you to find the time during the day to perform another job than looking after your child.
When my son takes a nap, I can't leave his side. Otherwise, he wakes up as soon as I move away. So as you can see, It was hard for me to find a job that I could do during nap time because I also have that time compromised.
In the beginning, I started working at night at a restaurant. But it was exhausting!!!. And given the current situation, I don't recommend that to you either.
Highest paying stay at home jobs.
1. Start your blog or website. The best stay at home mom jobs.
Starting a blog is something you should consider. There is a lot of money to be made with a blog, and your earnings can add up depending on the type of content you create.
If you treat blogging as a business and decide to learn the trade, there is room for extraordinary things.
Some bloggers are making from $3000, all up to $100k a month or more. Can you imagine how that kind of money can change your family's future.! Take a look at these bloggers income report.
| | |
| --- | --- |
| Blogger | Monthly income |
| Ana from thesheapproach.com | $100,000+ |
| Adam from adamenfroy.com | $101,814 |
| Ling from finsavvypanda.com | $27,689.76 |
| Melissa from perfectionhangover.com | $23,000+ |
Bloggers income report
I won't lie to you. It takes time and effort, but it well worth it. If you decide to create a blog, I can lend you a hand. Feel free to reach out to me.
2. Become a freelance writer

.

Best stay at home mom jobs for skilled moms
There is so much you can do as a freelancer. Sites like Upwork and Fiverr make it easy to publish your skills and start reaching taking freelance jobs at your own pace.
Moreover, if you are looking to earn some income while maintaining a flexible schedule and working from home, this is the best option.
As long as you have access to the internet, your laptop or desktop PC, and the set of skills on-demand, you can make good money.
Think of the things you are good at and try to land a project on any of the previous sites. That will help you get started and get the ball rolling,
As you start getting confident, you will be able to take on more work and make an even better income.
Here are some skills you can offer to freelance clients: article writing, blog posts, social media management/consulting, proofreading or editing services, copywriting for newsletters and ads, electronics design, and engineering jobs.
3. Copywriting services
Copywriting is a well-paid career that you can start from home. As a copywriter, your primary responsibility is to write content for websites and other marketing material.
Many companies are looking for freelance copywriters, so it may not be challenging to find a job that suits your needs.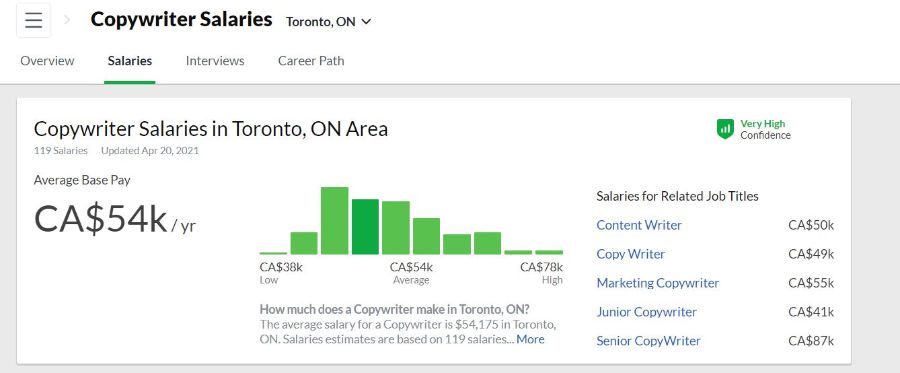 The best way would be to sign up with sites that provide freelancing services like Upwork or Fiverr, where hundreds of businesses are already sourcing their copywriting needs.
4. Trade websites

.

The best stay at home mom job for the entrepreneurial mom
If you have some money to invest, you can start trading websites from home. This one of the best stay at home mom jobs.
The idea would be to find websites to improve their SEO(search engine optimization) and their traffic to increase revenue eventually.
Another strategy is to create niche sites yourself and sell them when they start making some money with ads.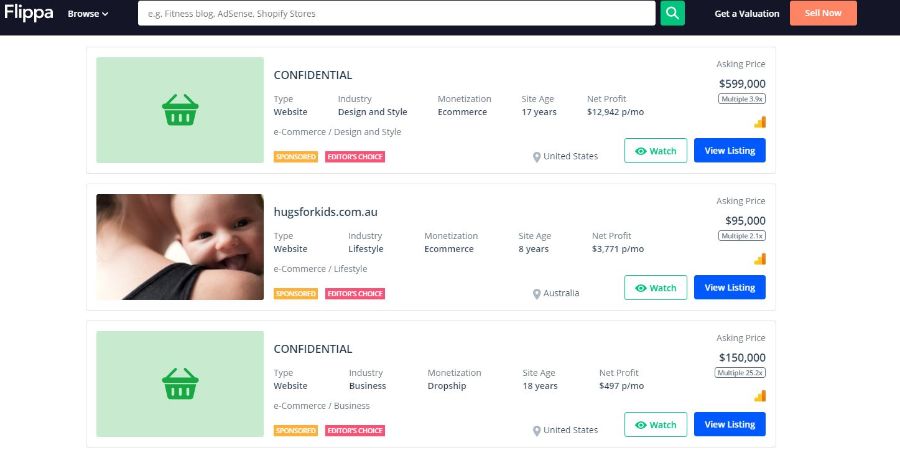 To learn more about this job opportunity, you can visit empireflippers.com or flippa.com.
5.Work as a virtual assistant.

Best stay at home mom job for neat moms
A virtual assistant is an individual who provides administrative, technical, or other support services to another business temporarily.
The best way is to start with the clients you know and get referrals from them since that will be your most substantial source of new work in this field.
A virtual assistant can do anything small businesses might need help with, such as data entry, managing emails, social campaigns, scheduling meetings, answering emails, you name it. in bed before sitting down at your
And it is perfect for stay-at-home since you can select how much and when you work.
6. Create and sell your e-course, digital product, or membership site.
Selling online courses is in high demand this day, and the worldwide e-learning market is expected to be worth $325 Billion by 2025.
It's best to sell something that you are an expert in, such as a course on how to grow your vegetables or make wine at home, for example.
So pack your expertise and create a digital product or membership site. In case you think you don't have something of value to offer, I will be willing to prove you wrong.
There must be something you know to do better than other people, but if you still have objections, you can learn something new and teach others about it.
7. Do affiliate marketing with Pinterest
Pinterest is a popular social media site for sharing and following recipes, fashion trends, home decorating ideas, and workouts to try out.
It's also the perfect way to earn from affiliate marketing promoting products from your favorite retailers like Amazon or Nordstrom in the form of pins on Pinterest boards. This way, when someone clicks on one of your pins, the link directs them to a sales page from your affiliate link.
If they buy, you make a commission. As simple as that.!! Learn everything you need to know to start making money on Pinterest.
8. Online dating consultant
Online dating consultant, also known as a matchmaker, is a paid job where you will be helping people find their perfect date online by understanding the type of person they are looking for and finding that compatible partner.
This position requires empathy, diligence, honesty, and patience to create meaningful connections between clients.
You can also consider at some point creating your own online dating consulting business.
9. Start an eCommerce store.

The best stay at home mom job for the business mom
Starting is among the best stay at home mom jobs an e-commerce business has never been easier than it is today. If you can come up with some advertisement budget, you can start seeing money rolling in fast.
Finding products to sell is not an issue since you can try dropshipping first, and as you mature into the business, you can start afterward bringing your products to market.
Dropshiping is a business strategy where a retailer does not keep the items in stock but instead transfers customer orders and shipment details to either the manufacturer or another wholesaler.
Shopify is one of the best e-commerce platforms out there, and it does not require any coding knowledge to build a store.
10. Tutor kids in subjects you know well (math, science, physics)
Tutoring can be rewarding not only for your enjoyment but also monetarily. This one of the best stay at home mom jobs.
As an online tutor, you can get paid anywhere from $30 to $60 per hour, depending on the complexity of the subject you will teach and your experience.
To get started, you can look in places like Craigslist, Care.com, and other sites where you might find people looking for tutors in your area.
Consider creating a profile of yourself with links to your social media or sites that showcase some of your previous work as a tutor (a portfolio) such as YouTube video explaining math lessons could be helpful.
You can choose to apply for jobs online or decide to go solo. Either way is a magnificent prospect to make a promising career from home.
11. Build apps with Appy Pie (iOS, Android)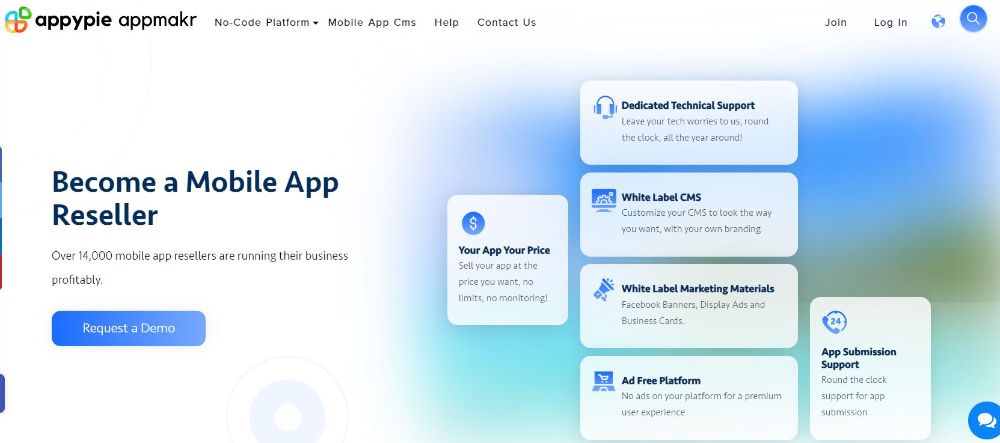 Appy Pie is an online app maker that allows you to build apps for iOS and Android. It has a drag-and-drop interface with templates, plus the ability to upload your designs – it doesn't get any easier than this!
You can learn the ins and outs of app development and apply for jobs as an apps developer or start offering your services as a freelancer.
12. Start a cleaning company.
Another of the best stay at home mom jobs work from home that works well is starting a cleaning company.
I say a company since you will be finding the clients and your employees will do the cleaning. You won't have to leave home other than to inspect the jobs your employees have done.
You can also offer additional services such as laundry, ironing, grocery shopping for elderly clients, etc.
That way you will have a variety of jobs to choose from, and this is why cleaning companies are so successful and famous around the world!.
13. Digital marketing agency.
This is favorite best stay at home mom jobs. You can also work on digital marketing from home as a stay home mom. If you don't know a thing about digital marketing, don't worry. You can learn.
You can start taking google's free courses to get an overall picture of the digital marketing industry. These courses will help you decide what part of digital marketing services you will specialize in.
Digital marketing is a profitable business, and you can have a significant impact on your community by helping local business improve their online presence or bring their business online.
14. Teach English online as a foreign language teacher.
Teaching English is one of the best stay at home mom jobs because it can be done remotely, with minimal hours and great pay. If you have a BA in English or are certified to teach ESL, this job could work well.
Teaching requires patience and dedication but provides an invaluable cultural experience that will enrich your life and your pocket.
However, teaching English is still flexible, and you can select your schedules and how much you work.
For example, VIPKID is a great platform to get you started teaching English online.
Jobs For Stay At Home Moms With No Experience
15. Sell crafts on Etsy or other online sites

.

Best stay at home mom jobs for crafty moms.
If you are a crafty person selling on Etsy will work well for you as a stay home mom. Just make sure that you are using good photos and descriptions of your product and promoting your store.
Also, Etsy is a place where people buy unique items from small businesses, so it's worth checking out for ideas on things to sell there too!
Finding other markets such as eBay or Amazon will also be beneficial to diversify your customer base. You can reach more people by using different platforms.
16. Sign for surveys sites and earn some extra pocket money
Although surveys are not as rewarding as other working home solutions, it is still a viable option to quick cash.
Now and then, if you find yourself with spare time, you could complete some surveys and earn some extra pocket money.
Here, You can find a list of the best sites to get you started with surveys and anything else you need to learn about surveys.
17. Join an online focus group or study
You can find many online groups that are looking for people to join their studies or focus groups.
A focus group is a quick and easy way for researchers to learn about the reactions of people in an area that they are interested in.
Focus groups are used by market analysts, political scientists, or anyone who wants to know what other people think on specific topics.
Many of these research opportunities will pay you and don't require any experience, just an open mind.
How much will you make from a focus group? The amount depends on the time spent, usually an hour or two. In that period, it's not unusual to earn anywhere between $30 and $150 per session. Some particular focus groups can pay up to $450!!
18. Freelance proofreading and editing jobs from home (e-books, articles, etc.)
As a stay-at-home mom looking for more time in your day, this may be the perfect job for you. Being an editor is excellent.
It doesn't require any special skills – just attention to detail and a passion for language. You can do it from anywhere as long as you have an internet connection and a PC.
Scribbr is an excellent site to look for more info about starting a proofreading career as a stay home mom looking for the best job that fits your lifestyle.
According to salary.com, the median wage for an online proofreader is $52,202 per year – and it can go up from there! Online proofreader freelancers earn a wide range of salaries depending on how quickly they work.
Some receive compensations of $25/hour while others make up to $50/hour (though these jobs usually require more experience).
19. Create videos to sell.
Video content is on the rise as more people prefer video over text. You can take advantage of this trend and start creating videos from home for a profit.
You can start a youtube channel and monetize it with paid ads and affiliate marketing.
If being in front of a camera is not your thing and you prefer to create videos effects for creators instead, you can sell videos on platforms like Vimeo or VideoHive
20. Photographer/videographer for hire (virtual)
Photography and videography are creative, flexible jobs that fit perfectly in the work from home lifestyle.
If you have a degree in photography or video production or talent, this might work well for you.
Photography is one of the best stay-at-home-mom jobs because it doesn't require being on location to take pictures or shoot videos.
Platforms like Shutterstock, iStock Photo, or Getty Images, to name a few, have everything to help you sell your photos.
However, if you want to go out here and there, wedding pictures, baptize, or unique locations can supplement your income with these options and still be in charge of your time.
21. Sell your art in Redbubble.
Redbubble is a platform where artists, illustrators, and designers can share their work. You'll be able to design your products for sale on Redbubble and earn money from every item that you sell.
It works like drop shipping. You only have to upload your design into the products they already have. They take care of printing and shipping the product to your client. In the end, you make a commission for the sale.
If you have artistic talent, this may be your golden opportunity to stay home mom to work from home.
22. Translator/interpreter (virtual)
As a translator working from home mom, you can earn as much as $75000 if you are certified. In the low end, you can make $53000.
Virtual translators and interpreters can find jobs through online platforms like UpWork, Krop, Smart Lion Translation Services (SLTS), among others.
You need to be fluent in at least two languages with an excellent command of English grammar and spelling, which would enable you to translate texts seamlessly.
23. Data entry jobs for an extra bust of income
Data entry jobs are ones with the lowest entry requirement. This kind of job requires your speed and accuracy. You can get pay up to 1000 a week for these jobs.
Some of the data entry companies will provide all-inclusive training. You can earn an extra income working from home by doing these simple tasks in your spare time: entering as much information as you need to complete a project into their system, without mistakes or errors.
24. Provide childcare.
A childcare provider is one of the best jobs for a stay-at-home mom who wants to earn money while taking care of kids at the same time! The best childcare gigs are usually flexible hours and pay well, like $25 per hour.
There's an enormous demand for daycare providers in both urban and rural communities.
Check with your local authority to see the requirements. Usually, you will need a first-aid certificate and a police background check but it is something you can get in a couple of days.
25. Instacart delivery
Instacart is a service that delivers groceries to your door. They hire shoppers and drivers who work on the company's app, where they can pick up orders from local stores then have them to customers in as little as an hour.
If you have a car, this is something you could do, and it can't get more fun than this: getting pay to shop!!
26. Review books you've read and get paid
It may sound too good to be true, but you can get paid for reading books and review them.
Several companies are looking for qualified book reviewers. To start, you need a well-crafted resume showcasing your skills.
Check https://www.kirkusreviews.com/about/careers/ for their current reviewer's job openings to start reviewing books.
27. Review music and get paid
If music is your thing, you can start in Slicethepie reviewing music and getting paid for your reviews.
It is simple and easy to create and can certainly be done from home.
The best part, you get paid to review music. The more reviews and the higher quality of the work provided on Slicethepie will increase your income.
28. Start an Airbnb
If you have a spare room or an apartment to rent, this is the best way to start earning money from home.
Start by taking pictures and writing descriptions that will attract people looking for apartments in your area.
You can also offer discounts if they stay more than one night or weekly rates. Do promotions to stay on top of the competition.
29. Rent your car
If you have a car at your disposal, then you can consider renting it out to people who need one.
There are platforms like TURO that help you throughout the process, and they even bring to you the people who are looking to rent your car.
You only have to set the prices and your terms and conditions, bring the car to the agreed location when someone rents your car. Sit and relax.
30. Buy and sell liquidation products.
Another way to do jobs at home as a stay home mom is by buying liquidation products and resale them on platforms like the Facebook marketplace.
This video will give you a heads up into the liquidation opportunity.
Although there may be some risk of buying returned merchandise, it is usually not the case, and you can make a good profit.
31. Sell Canvas templates
If you are a talent for graphic design. You can create and sell canvas templates.
Canvas is a popular online designing platform that is easy to master, and almost every blogger on the planet uses it. If you can create great templates, then you can also make money with them.
Conclusion
I could keep writing, but I don't want to overwhelm you with so much more information. As you can see, there is an abundance of opportunities to work as a stay home mom and make a significant contribution to your monthly household income.
For further ideas of jobs, you can make from home this selection of jobs with no phone will expand this list.
I hope you find the one that best suits your current needs in these lines. Good luck with your job pursuit.
Cheers
You may also like:
How to make $1000 as a teenager online