Are you in a situation where you need $500 by tomorrow? Maybe you have an unexpected expense that can't wait, or you're facing an emergency that requires immediate funds. Who hasn't been there?
Whatever the reason, the reality is that you need money fast, and you need it now. Don't panic; stay calm and focus, as you have a lot to do starting now.
In this blog post, I'll explore some of the options available to you for getting $500 by tomorrow, so you can take action and get the funds you need as quickly as possible.
Quick Money-Making Ideas to Put 500 in your wallet
If you need $500 by tomorrow, there are a few quick money-making ideas you can try. Here are some of the best options for you.
1. Request an advance on your salary of 500 dollars
If I were you, the first thing I would consider to make $500 by tomorrow would be to talk to your boss to give you an advance in your next paycheck.
Sometimes the answer to our problem is simpler than we think. Talk to your boss or supervisor honestly and explain your situation.
You'll be surprised to know that, more often than not, this really works. Asking for help in your work and for your employer to be able to help puts them in a winning position for both parties.
They win your trust and respect. Also, by removing your burden, you are more productive. Therefore they will win a happy, loyal and grateful employee for years to come.
And you get to make your 500 dollars by tomorrow, giving you peace of mind.
So what do you think? go for it and ask your employer for help.
2. Sell Valuable Items for 500 dollars
One of the quickest ways to make money is to sell valuable items that you no longer need, use or can live without.
You can sell electronics, tools, gold, jewelry, luxury watches, appliances, toys, sports cards, and other valuable items on Craigslist, eBay, Amazon, or on selling apps like OfferUp.
But since you are in such a hurry, the pawn shop is your better option. They are a quick drive away from you and can help you instantly.
3. Participate in the Gig Economy
Another way to make quick cash is to participate in the gig economy. You can sign up for ride-sharing apps like Uber or Lyft and start driving people around your city.
You can also deliver food for companies like Uber Eats, Grubhub, or DoorDash. If you have handyman skills, you can offer your services on websites like TaskRabbit, Steady, or Craigslist.
You can also offer cleaning services or pet-sitting services to earn some extra cash.
Having a gig will give you the credential to ask for a loan to a friend or family since you will have an extra income coming in. When people see you are going the extra mile to stay on top of your finances, they are more likely to help you.
They can see you can potentially pay them back, which is a guarantee for them in some way.
4. Start Doing Online Freelancing
On the same token, If you have writing skills, you can make money by doing freelance writing work.
You can sign up for websites like Upwork, Freelancer, or Fiverr and start offering your writing services to clients.
You can also do graphic design work, data entry work, or virtual assistant work to earn some extra money.
Make sure to create a profile that showcases your skills and experience and start bidding on projects that match your skills.
By following these quick money-making ideas, you can earn some extra cash to help you meet your financial needs.
Online Lending Options to Make 500 Fast
If you need $500 by tomorrow, online lending options might be the quickest way to get the money you need.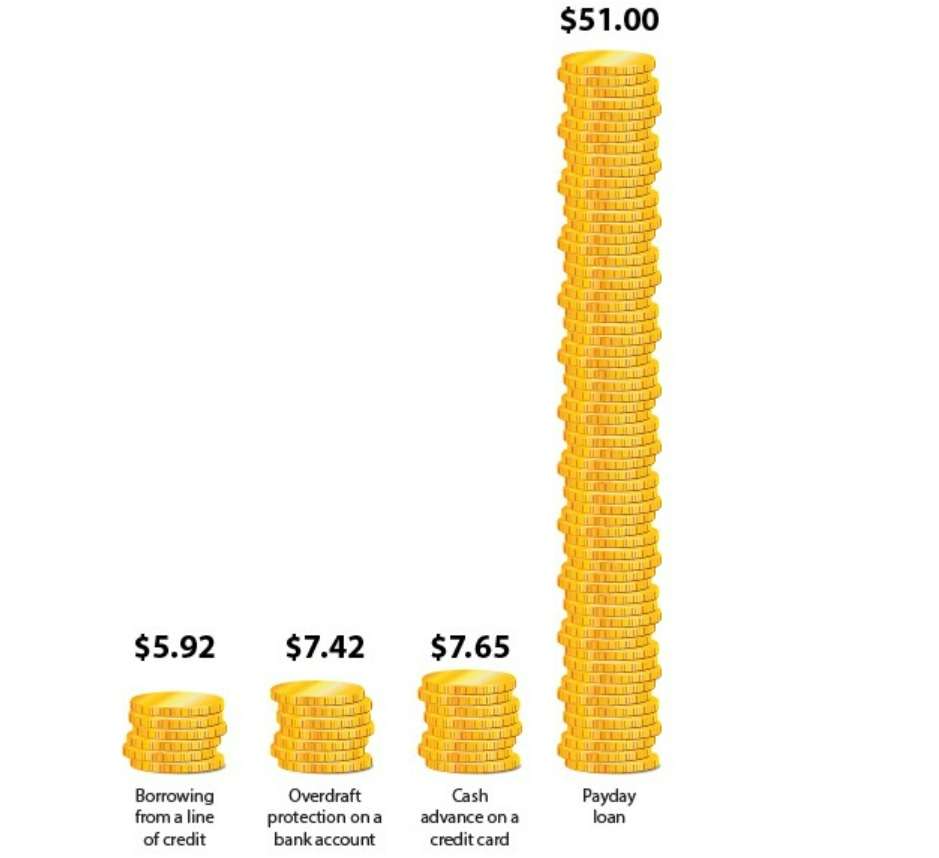 Be sure to check customer reviews and compares interest rates and payment terms from different lenders to find the best option for you.
Here are a few options to consider:
5. Payday Loans
Payday loans are short-term loans that are typically due on your next payday. They are often available to borrowers with bad credit or no credit history.
However, payday loans usually have high fees and interest rates, so they can be expensive. If you decide to take out a payday loan, make sure you understand the loan cost and payment schedule.
You can apply for a payday loan online and get approved quickly, but be aware that the loan amount might be limited.
6. Personal Loans
Personal loans are another option to consider if you need $500 by tomorrow. They are usually unsecured loans, which means you don't need to put up collateral to get approved.
Personal loans are often available to borrowers with good credit or bad credit, depending on the lender.
However, personal loans usually require a credit check, and interest rates can vary widely. If you decide to take out a personal loan, make sure you understand the loan terms and repayment schedule.
You can apply for a personal loan online, and some lenders offer direct deposit to get your money quickly.
7. Credit Unions
Credit unions are non-profit financial institutions that offer loans, savings accounts, and other financial services to their members.
They are often a good option for borrowers with bad credit or no credit history. Credit unions usually offer lower interest rates and fees than traditional banks, and they might be more willing to work with you to find a loan that fits your needs.
f you decide to join a credit union, make sure you understand the membership requirements and loan terms.
You can apply for a loan online or in person at a credit union branch.
How can I make $500 fast and easy?
If you need $500 by tomorrow, there are ways to make it fast and easy.
Here are a few options:
8. Negotiating Bills
One way to come up with the money you need is to negotiate your bills. Contact your service providers, such as your cable or internet company, and see if you can negotiate a lower rate or payment plan.
You may also be able to negotiate your medical bills or credit card debt. Be friendly and explain your situation. You may be surprised at how willing they are to work with you.
If you need those $500 by tomorrow because you need to pay the rent, talk to your landlord and ask for an extension.
If you are a reliable tenant who always pays on time, most likely, they will allow a late payment this time. Just don't make it a habit.
9. Ask for Help
Don't be afraid to ask for help. Reach out to family and friends and explain your situation.
They may be able to lend you the money you need or help you in other ways. You can also check with local charities or non-profit organizations that offer emergency financial assistance.
Just be sure to pay them back as soon as possible.
10. Bank Loans
Another option is to consider a bank loan. Banks offer personal loans that can be used for a variety of purposes, including emergencies.
However, keep in mind that you will need good credit to qualify for a loan, and the interest rates and fees can be high.
Make sure you understand the payment terms and how much you will be paying back in total.
Remember that borrowing money should be a last resort. Before you take out a loan or ask for help, consider ways to make $500 fast.
You can sell items you no longer need, do odd jobs for people in your community, or even participate in online surveys.
Be creative and resourceful, and you'll be able to find a solution that works for you.
Keep in mind that your financial future is important.
Make sure you have a plan in place to pay back any money you borrow and try to build up your savings so you're better prepared for emergencies in the future.
Online platforms that offer quick ways to earn $500
If you need $500 by tomorrow, you might want to consider using apps and websites that pay you for completing tasks. Here are some options:
11. Selling Apps
There are various selling apps that allow you to sell items you no longer need. Some popular ones include Poshmark, Mercari, and eBay.
Simply take photos of the items you want to sell, upload them to the app, and wait for interested buyers to make an offer.
Once you agree on a price, you can ship the item and receive payment through the app.
This is a great way to make quick cash if you have high-end items to sell.
12. Survey Websites
I am not a big fan of survey sites as a way to make money online. They take way too much time, and the rewards are not worth the time you have to put in.
But they can put an extra couple of dollars when you are against the wall to pay a bill and make money fast. You can sign up for a couple of these sites, and they will pay from $5 to $20 only to sign up.
This option will be like an extra one to help you reach your $500. Then move past this option. There are better ways to make extra money, and that will have a significant impact on your life.
Some popular survey sites include Swagbucks, Survey Junkie, and Opinion Outpost.
Always read the terms and conditions carefully before signing up for any app or website.
Remember, while these ideas can help you make money quickly, they may not be a long-term solution. It's important to develop a plan for managing your finances and finding a sustainable source of income.
Legitimate ways to earn $500 by tomorrow
13. Rent a room in your house
Renting a room in your house is an excellent way to make $500 by tomorrow. You can ask first and last month's rent, and that will be more than enough to reach your funds.
Be creative. Even if you don't own your place, you can rent a room in your rental apartment for a couple of months until you are back on your feet again.
14. Rent your boat or RV
If you own a boat or even an RV, you can rent those out and make your needed 500 dollars.
Check your inventory of possessions sometimes. We don't; realize that there are people willing to pay for what we have.
It is winter; check your snow toys; you might find someone who is looking to rent them for a weekend, and where your money comes!!.
15. Do odd jobs in the neighbourhood
That ugly lawn can be a solution to your problem. Ask your neighbour if you can cut it for some money. You might be the answer to their abandoned lawn.
The same idea applies to winter. If you see a driveway buried in snow, offer your services. Drive around with your snowblower to find your clients. It will only take you a day of work to get your $500.
Plan for Future Emergencies
Now that you have an arsenal of ideas to make $500 by tomorrow let me give you some tips so you don't find yourself in the same position again.
Emergencies can happen anytime, and it's important to be prepared for them.
Whether it's a car breakdown, a medical emergency, or a job loss, having an emergency fund can help you weather the storm.
Here are some tips to help you plan for future emergencies:
Start Saving Now
One of the best ways to prepare for future emergencies is to start saving now. Even if you can only save a little bit each month, it's better than nothing.
Set a savings goal and work towards it.
If you're employed, consider setting up an automatic transfer to a savings account each month. If you're a gig economy worker, try to put aside a portion of each paycheck for emergencies.
Build Your Emergency Fund
Having an emergency fund can give you peace of mind and help you avoid going into debt when unexpected expenses arise.
Financial experts recommend having at least $500 in your emergency fund, but ideally, you should aim for three to six months' worth of living expenses.
You can use a table to keep track of your expenses and see how much you need to save each month to reach your goal.
Plan for Your Financial Future
Planning for future emergencies is just one part of planning for your financial future. Consider your long-term goals and start working towards them.
This might include saving for retirement, paying off debt, or investing in your education.
The more you can do now to secure your financial future, the better off you'll be in the long run.
Last Thought on How to Get $500 fast when you need it by tomorrow
Emergencies can happen to anyone, and it's important to be prepared, no matter if you need $400, $500 or $2000 by tomorrow. Start saving now, build your emergency fund, consider other options when you need quick cash, and plan for your financial future.
With a little bit of planning and preparation, you can weather any storm that comes your way.
Frequently Asked Questions
How can I get $500 quickly?
If you need to get $500 quickly, you have a few options. You could try selling some of your belongings, such as electronics or jewelry, to pawn shops or on online marketplaces like eBay or Facebook Marketplace. Ask for an advance on your paycheck. Talk to your family or friends and ask them for a loan. Apply for a loan online as long as you are sure you can repay it and won't damage your financial future.
Is it possible to get a $500 loan instantly?
While it is possible to get a loan quickly, it's important to be cautious when considering this option. Many lenders that offer instant loans, such as payday lenders, charge high-interest rates and fees that can make it difficult to pay back the loan. If you do decide to take out a loan, make sure you understand the terms and conditions and have a plan in place to pay it back on time.