I have been familiar with CoinPayu for a while now. A recurrent question many people ask is if Coinpayu is still paying in 2023. This might also be your concern if you are here. So let's make things clear and discover if Coinpayu is still worth your time. I am about to withdraw my Coinpayu earnings and let's see if it works!!
This post may contain affiliate links, and we may receive compensation when you sign up at no cost to you. Please read the disclaimer for more information.
What is Coinpayou
Coinpayou is one of the best PCT sites there is available today. PTC stands for pay to click, which is exactly how this website works. You get paid to click adds. But you most likely know this already.
What makes Coinpayou stand out from other similar sites is that you earn bitcoins every time you click an ad.
Given the increasing popularity of cryptocurrencies, Coinpayu is a fantastic way for you to increase or build your bitcoin wallet.
How do you make money on Coinpayu?
Clicking ads is the main way to make money on Coinpayu. If you want to learn more about how this works I covert everything about PTC sites HERE.
However, there are other ways far more profitable and less time-consuming ways to earn on the platform.
For instance, the money I am about to withdraw and show you proof of payment, I earned it referring people to the site. You can refer your friends and families to join Coinpayu you. As they earn by clicking ads, so do you.
Or you could start a blog and refer your readers to Coinpayu. This is called affiliate marketing and it is a popular way to make money online.
My current balance is 23348 satoshis which I will be withdrawing to my Payeer account. The following picture proves my earnings on Coinpayu. I took that picture when I made 74 referrals. So that's why the balance is higher at the time I am writing since 4 more people signed using my referral link.

They also have something called Faucet Bitcoin where you can get free bitcoin every 60 seconds. The reason they give you free coins is that you get to test how the platform works and that they actually pay you.
How do you withdraw your earnings?
Once you have earned bitcoins and are ready to withdraw your money, you can easily do so by inputting your wallet details. You can't use PayPal to transfer your money, so keep that in mind.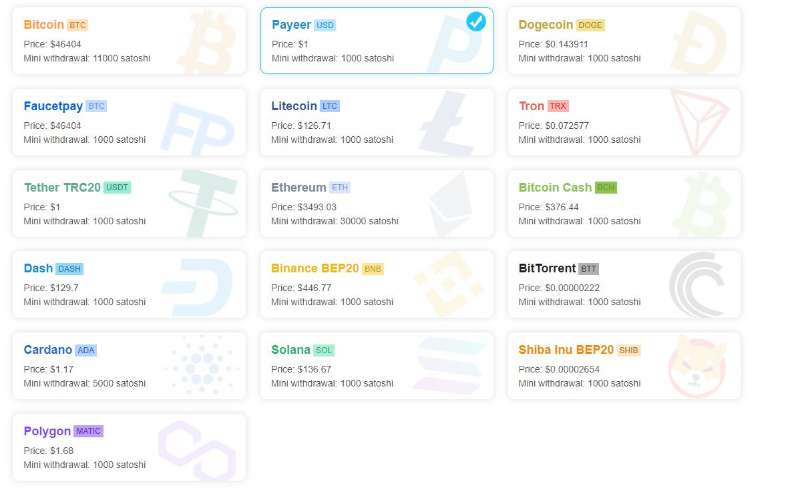 As you can see there are lots of options of wallets to select from. I personally use Payeer because it is easy to set up.
Once you update your payment information, you need to wait 24 hours to make a withdrawal.
After your information has been active for 24 hours is time to hit that Withdraw button.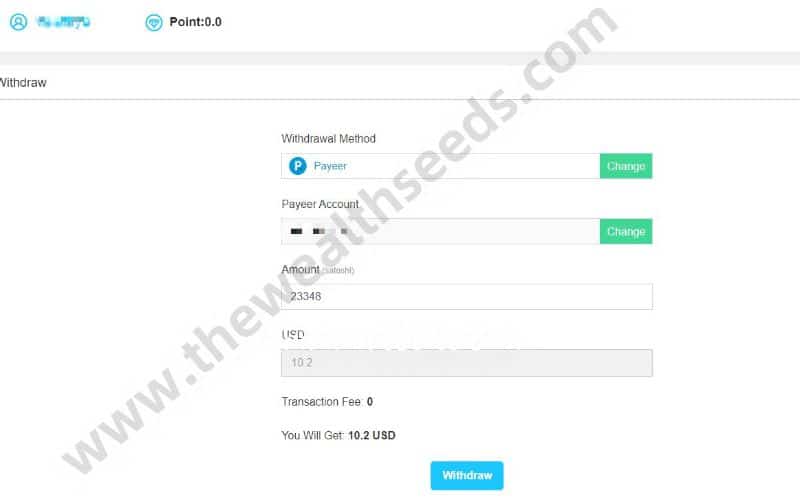 I will be getting 10.2 USD in my Payeer account. Keep in mind that it could take up to 3 business days until your request is processed.
Does Coinpayu really pay?
Yes, they do pay. The best proof I can show you is my Payeer notification of payment received. After I place the order to withdraw my money from Coinpayu it took 24 hours for my Payeer account to update.
Here is my proof of payment in the following image. This answer to your question Is Coinpayu still paying. Yes, Coinpayu is still paying.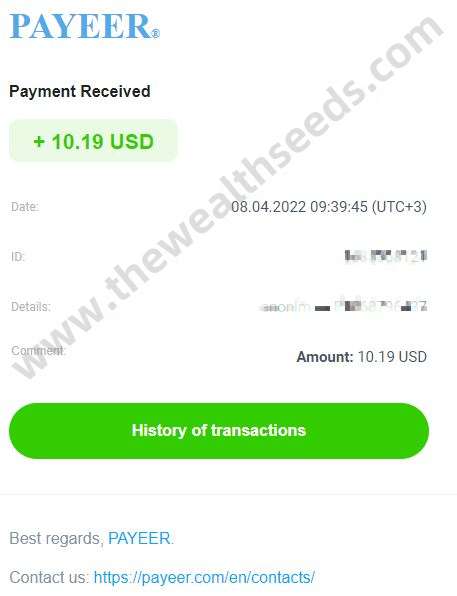 Final thoughts on Is Coinpayu still paying
As you can see Coinpayou is still paying in 2023 and I don't see a reason to think they will stop paying beyond 2023. Coinpayou is a trustworthy website that pays its members. They also are very transparent about how they distribute their profits.
If you haven't signed up for Coinpayu yet this might be the perfect time to join. Join them today and start earning bitcoin just by clicking ads.