If you discovered Solitaire Cube and are giving a second thought to determine if the app is legit or not, you have come to the right place.
We will disclose everything you need to know about Solitaire Cube to help you make an informed decision.
Let's get started!
What is Solitaire Cube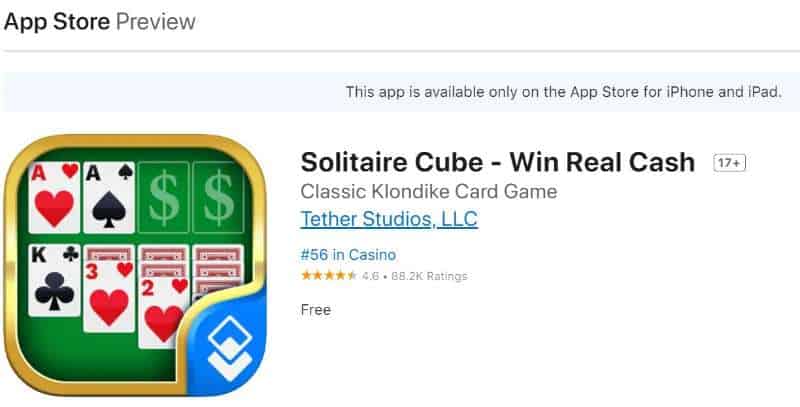 Solitaire Cube is a money-making game app developed by Tether Studios Inc. If you enjoy playing the classic Solitaire, wait until you try this one, and you will see how fun it can be.
If you have played Solitaire before, Klondike Solitaire may ring a bell. And if it does, let me tell you that Solitaire Cube is a modern version of Klondike Solitaire.
Among the critical features of this app is that you can play with other people worldwide and win cash prizes.
How does Solitaire Cube work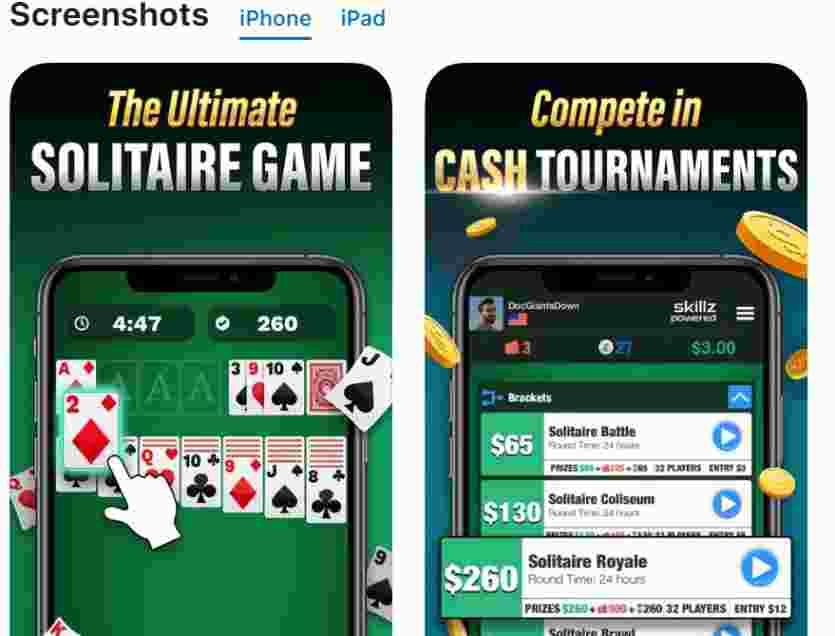 Solitaire Cube works similarly to the traditional solitaire games. The only difference is that you can earn cash to play when prices are available.
Additionally, solitary is not that single anymore. You can play with other players in real-time, which takes the loneliness out of the equation.
The app will find you a match with similar skill levels as yours, and then you can play with someone else.
Matching you with an opponent with similar skills gives you equal opportunities to win rather than being overpowered by someone with higher skill sets than yours.
After all, it takes some time to develop your gaming skills.
Another difference with traditional solitaire games is that Solitaire cube is that you play against time. Add more excitement as you make your rows of ascending cards.
There are two categories to select from when it comes to playing.
Practice League where you can practice to develop your skills. Playing in the practice league, you receive Z coins that will allow you to continue playing more games. These coins you can exchange later for real prizes.
Then you have the Pro League, where you can earn real cash. Be mindful that you will need to make a deposit to play in the cash tournaments.
Can you lose money playing Solitaire Cube?
Eventually, you could lose your deposit which is the only money you could lose if you don't win—the fees for entry range from $1 to $10.
Besides you need skills to win until you don't perfect your game you are more likely to lose money at the beginning.
You should win more than 60% of your games to break even. Also, there is a monthly fee that goes up if you don't play enough.
Solitaire Cube has a free option where you play, but you don't earn.
Then there is the Pro League, where you have to pay a deposit to access the cash tournaments.
Solitaire Cube partnered with Skillz Inc to handle money matters. You will deposit cash and any wins or prices you receive into your account Skillz to play.
Remember that a cash deposit gives you the right to participate in cash games. As you participate in tournaments, your amount decreases or increases.
Can you actually win money on Solitaire Cube?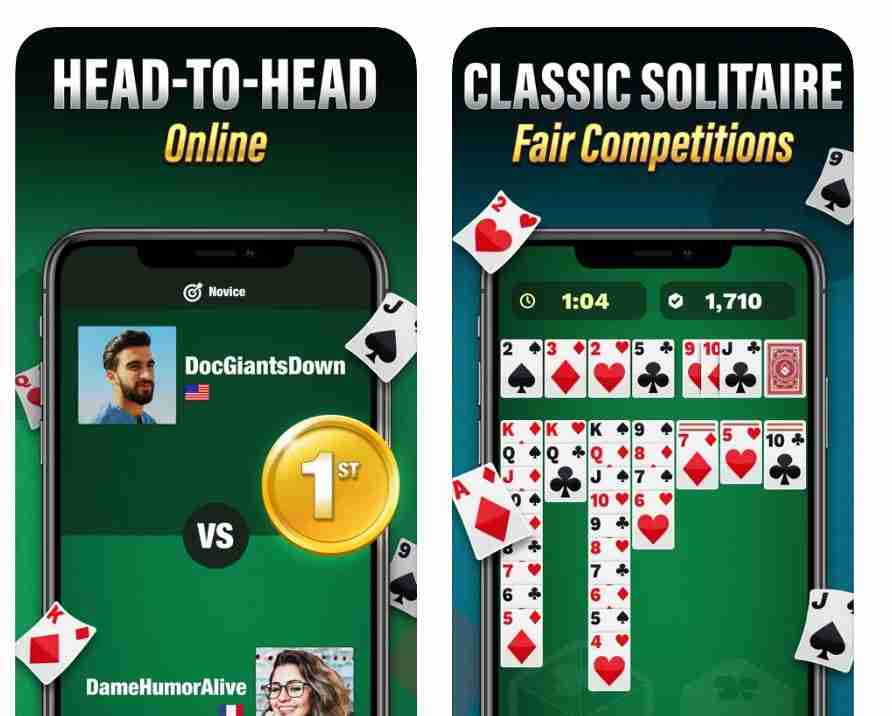 Yes!!, you can win real money on Solitaire Cube. And that also answers your question if Solitaire Cube is legit. This app has over 88k ratings on the app store and lots of people report earning prizes and cash.
In addition to earning money, you also build Tickets. These tickets allow you to make a money exchange or other prizes like gift cards.
How much can you earn
This is how you make money on Solitaire Cube: To enter a tournament where you will play head to head with another player, you pay a $0.60 entry fee, and you could win $1 if you win that game.
There are prices as high as $175 entry fee for a $300 cash prize.
You could also earn TVs, toasters, or a Cruise, for example.
Solitaire Cube can be very addictive so keep that in mind.
How to cash out your money
All the money transactions are made through Solitaire Cube partner Skillz. You need to provide your credit card information to pay the fees for the tournaments.
Once you have earnings, you can withdraw your earnings to Paypal anytime.
Where is Solitaire Cube available
Solitaire Cube is available worldwide, in Canada and USA. However, there are some USA states where Solitaire Cube is not available, like Arizona, Arkansas, Connecticut, Delaware, Louisiana, Montana, South Carolina, South Dakota, and Tennessee.
Is Solitaire cube legit?


Yes, Solitaire Cube is a legit game app. There is no doubt about its legitimacy. You could find some bad reviews from a gamer who didn't win what they expected, and they feel heartbroken; however, that doesn't mean the app is not legit.
In fact, Solitaire Cube has excellent reviews for being super fun, having great graphics, and paying its members.
The app is more popular among iPhone users. It has an overall rate of 4.6 stars out of 8.2k reviews.
Is Solitaire Cube worthy?
Whether or not Solitaire Cube is worthy is entirely up to you. Ask yourself your purpose in downloading the app and set realistic expectations.
Hey! I will still give you my opinion;) Think twice if you are doing it for the money you could earn. There are far better options for making a decent income with the uncertainty variable out of the equation.
If you are doing it for fun, why not?. Who doesn't play a game once in a while? However, if you find yourself too attached to the phone and feel like you're losing your free will to the app. Take a break and reassess your priorities.
What are those conditions I mentioned in the title?
I always encourage my readers to be safe online no matter what app or software you use that promises to make you money. Usually, the making money niche is targeted by scammers.
Regardless of the app being legit, it is always good to use your judgment. Look for any sign that could mean a scam.
Never over-share your personal information. Sometimes the scammers are not after you but behind the apps and websites you use. Even though most apps try to keep their users safe, they can get hacked, and your info could be compromised. That, my friend, happens to anyone.
In the end, if you think something sounds too good to be true, it always is. So listen to your guts.