Looking for apps that pay you instantly? Yes, they do exist. I have gathered the best selection that will put money in your pocket right away. I have signed up for most of the apps listed here. The ones that I haven't used yet, have been thoughtfully researched. So, feel confident using them.
I am glad you have landed here, it shows you are interested in making extra money using your phone.
If you are like me, you probably check your smartphone quite often every day and it is always with you.
Well, my friend, it is time to take advantage of your phone and make your online time produce some extra cash for you.
Are there truly apps that pay you instantly?
Money-making apps are abundant and are legit. You can certainly make money to cover your cellphone plan or cover other monthly expenses. But these apps won't make you rich.
If you find an app that is offering riches be cautious, I wouldn't sign if I were you for more tenting the offer was.
Legitimate apps will pay you but there is a limit to how much you can make so keep that in mind.

How to select the best App that will pay you instantly.
Not all apps that pay you are equal. They differ in the payment amount, the tasks you will perform to get paid, or the effort and time you have to put in to earn money.
To select the best app for you start by defining your earning goals and how much time, you have available to deploy to the task.
So you should consider the following factors.
How much money can you earn from the app?
Except for the investing apps listed here, the rest won't make you rich. They won't even make you as much money as a part-time job or side hustle.
Considering that, you should select an app based on how much you want to get paid for your time and effort.
If you are looking to substitute your income Surveys, mystery shoppers, or cash back apps won't do the job. Instead, use apps like Uber or Postmates, and if you have money to invest then WealthSimple or Robinhood.
How much effort do you have to put in to get paid?
The next big thing to consider is how much effort are you willing to commit.
If you want to use the apps while you're comfortably laying on your couch or while you wait for your bus to get home. Or do you want to drive people around your city or walk a dog or pet a cat?
The effort your put to perform an activity will be directly proportional to the amount you will get paid.
App reputation and fees
All the apps that I have listed here are free to join. That doesn't mean that an app that asks you for a fee to join is necessarily a scam, I prefer to dig deeper when I have to give away personal information like my credit card.
Before signing for any app, make sure to check its reputation. A google search will help you clear any doubt. However, sites like Trustpilot or the Better Business Bureau have far more insights into a business's legitimacy.
Do apps really pay you?
Yes, it is true. Tons of money-making apps will pay you for the most unthinkable thing like clicking ads or shopping.
Best Apps that pay you real money Instantly
1. Swagbucks
Swagbucks is one of the most popular money-making apps. From what I have experienced, it is also one of the most rewarding platforms to get paid the most money for your time.
Swagbucks app will pay you instantly to take surveys, complete small tasks like shopping online, watching videos, searching the web, or giving you cashback for your purchases.
One of the best indicators of a good app is its review. The Swagbucks app has been downloaded over 1M times and has a review of 4.2 stars.
The points you earn, you can convert to cash and transfer it to your Paypal account. Or if you prefer, you could op to receive a gift card from your favorite store.
2. Survey Junkie
Survey Junkie is an app that will pay you to share your opinion through surveys or engage in behavioral market research.
The way you earn with Survey Junkie is straightforward. Every time you complete a survey or other tasks, you earn points that you can instantly redeem for cash using PayPal or e-gift cards.
Survey Junkie is a well-known survey website trusted by millions of people that come to the app to make extra money online, including me. Moreover, it is free to join.
3.Qmee
Qmee is a free mobile app where you can earn cash rewards for sharing your opinion and helping shape the future of your favorite brands.
When you earn survey money, Qmee pays you instantly in real-time. Meaning you have access to your money any time you need it.
Additionally, you can earn cash rewards for searching and shopping online. If you want to add this feature, you will need to download and install the Qmee app to your browser.
4. Wealthsimple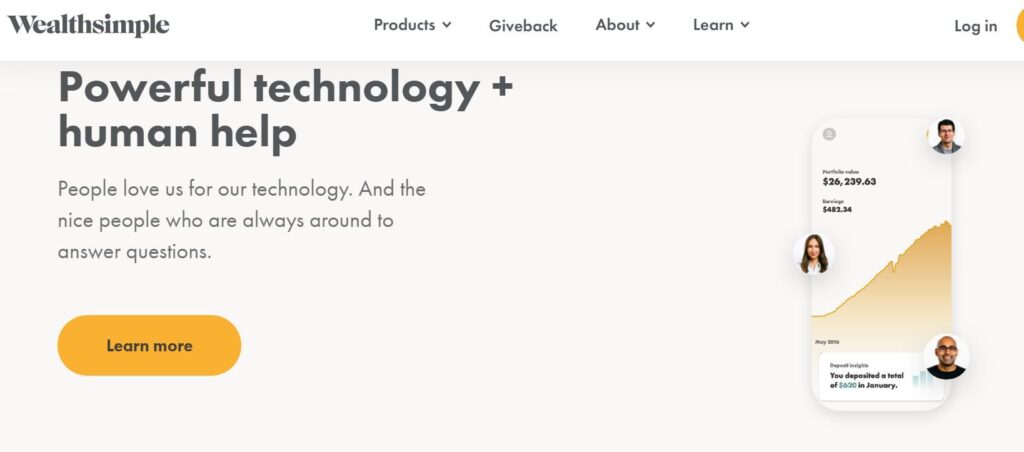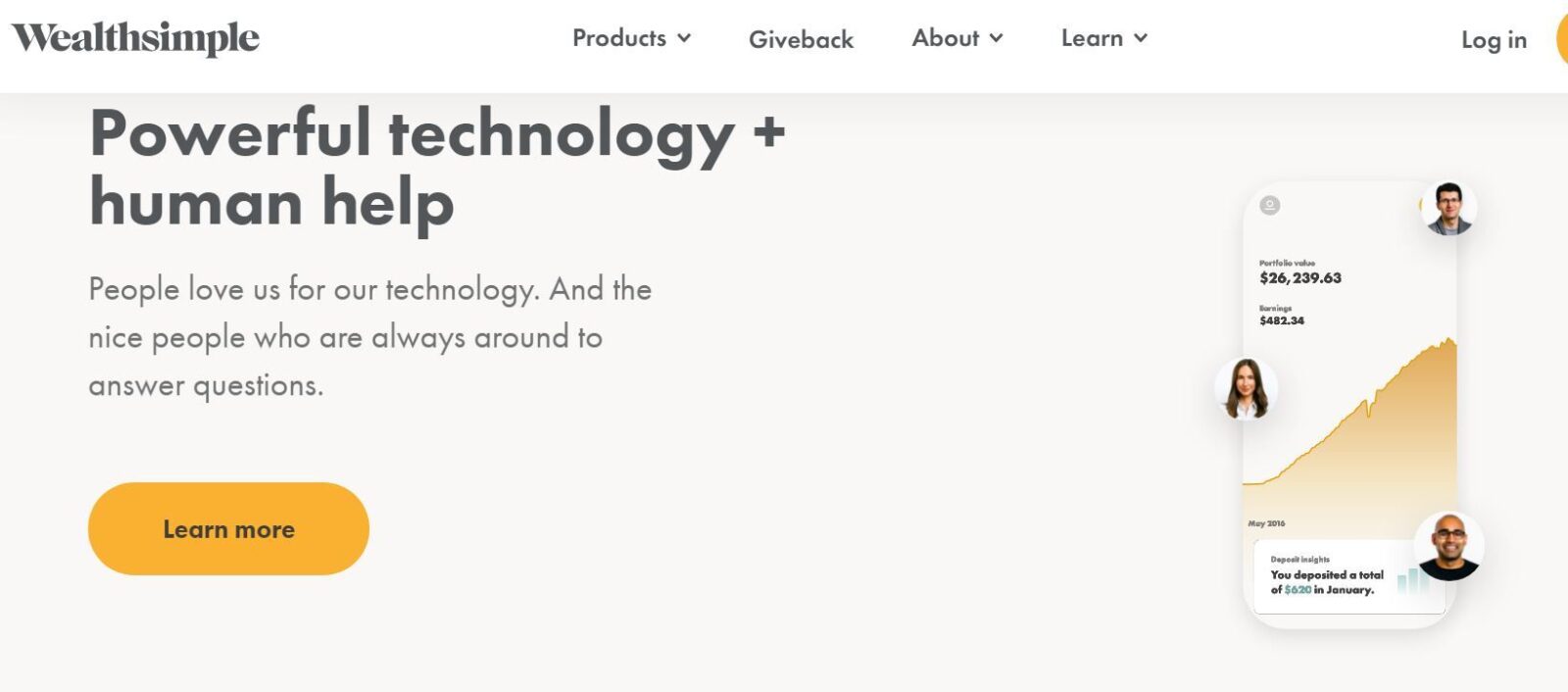 Wealthsimple is another investing app that, at the time of this writing, just announced it would start giving a free stock for every friend you refer to their platform. Making Wealthsimple is one of the apps that pay you instantly.
When you invite friends to Wealthsimple Trade, and they fund their account, they'll earn the cash equivalent of two stocks, and you'll earn one. You could earn stocks from Tesla, Shopify, or Air Canada, for example.
Wealthsimple will give you the money equivalent to the stock you earn. The stock is selected randomly, and it could be valued at anything from $5 to $4500. That's bold!!
5. Robinhood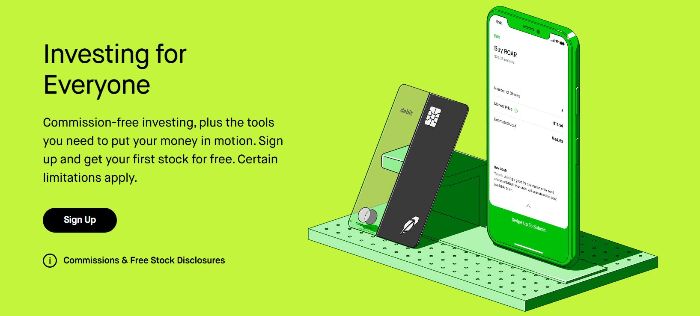 Robinhood is an investing app like Wealthsimple that will pay you instantly when you sign up. How? well, they will give you a free stock. That is super awesome!!.
This app serves a greater purpose. If you start making money on the other apps I have listed here, you can invest what you earn on Robinhood and make your money grow.
Robinhood offers free trading, which is fantastic. If you have worked with a financial advisor, you know their fees can eat up all your earnings.
Investing can be intimidating at the beginning, but I promise you it is easier than it sounds. If this is something you will consider, start by downloading the app and start practicing.
Also, consider reading The Intelligent Investor. This book will give you the tools to make sound investing decisions.
On Robinhood, you can trade stocks and funds, Options, Gold, or cryptocurrencies.
6. Honeygain
If you are looking to make money by doing nothing, not even lifting a finger, Honeygain is for you.
This app pays you instantly for sharing your internet connection. Don't worry. It is safe, and lots of people use Honeygain to earn passive income.
They also offer the Lucky Pot feature, where you can earn up to 10000 credits instantly. The best part is you have the option to open it daily, so your chances of winning are even higher.
7. Gigwalk
The Gigwalk app pays you for performing small tasks using your smartphone instantly after you have completed your gig.
Each gig is different from the other, and on your gig posting, you receive specific details of the tasks.
Using your Phone's GPS signal, the app will show gigs available to your area, and you can request to complete the gig you are interested in.
Gigwalk app is available on Android and IOS devices.
8. Mistplay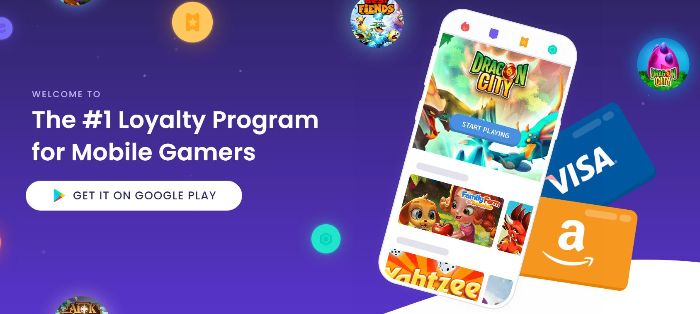 Mistplay is a popular game app that will pay you to play. The more you play, the more you make.
To this date, the app has been downloaded more than 10M times, and Mistplay has to pay its members well over 9M combined. It has a review of 4,1 stars on google play, which is fantastic.
When you play, you collect units that later can be redeemed for gift cards of your choice.
9. Paribus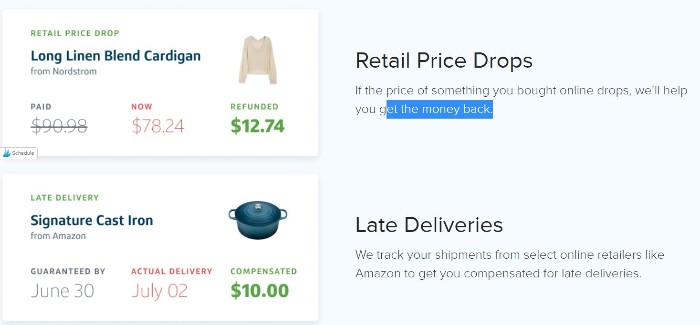 Paribus from capital one is an excellent app that will find you refunds for purchases you have already made.
Just download the app and keep generally shopping as you always do. Paribus will monitor the prices of the goods you bought by tracking your confirmation emails.
If there is a change in prices from what you bought, Paribus will notify you and help you get your money back.
They claim they have saved app users well over $29 million. Now can you see how it makes it to the list of apps that pay you instantly, right?
They track prices from major retailers like Amazon, Target, Home Depot, Gap, Best Buy, and so forth.
10. Coinpayu
Coinpayu is an app that will pay bitcoins for watching advertisements and completing offers.
They are a PTC platform which means you usually earn by clicking ads. Another way to make money with Coinpayu is by referring others to download the app to earn or advertise.
11. Mobee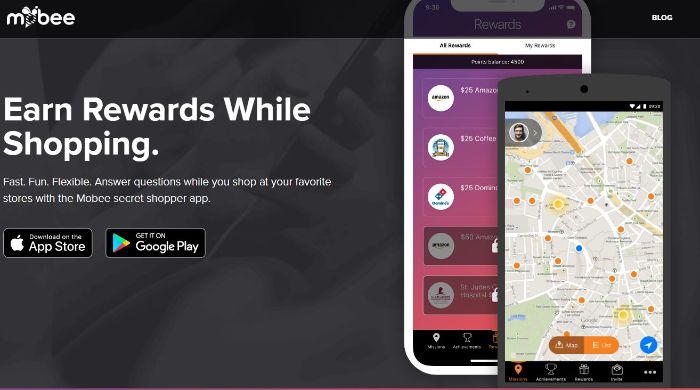 Mobee is an app that will pay you to complete a secret shopping mission.
This is how it works. Start by downloading the app on the App Store or Google Play and browse for a mission near you. That's it!!
The mission will consist of answering questions about a restaurant or store that could be, for example, Domino's or Macdonald.
Once you finish a mission, you get rewarded with points to redeem for gift cards almost instantly.
12. Ibotta
Ibotta is another app you need to have in your money-making app repertoire. Even if it doesn't pay you directly, it will put money back in your pocket, so in a way will pay you to help you save on purchases you usually do.
Right now, Ibotta is offering $20 for downloading the app, so it is an excellent chance to make quick money just to start using the app.
13. Rover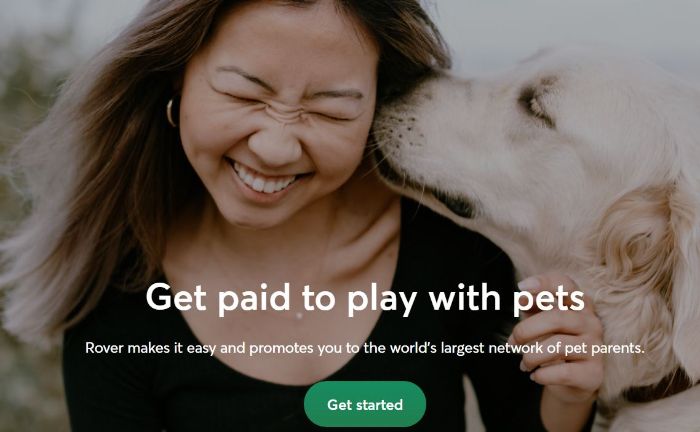 If you are a pet lover, the Rover app will pay you instantly to walk dogs or sit cats.
It is easy to get started. Create your profile showcasing information pet owners will value, and then make yourself available whenever you have time to pet sitting or walk pets. You set your own schedule.
Rover has different options that will allow you to make more money. For example, opting to offer boarding services will pay you 2x more than pet sitting.
14. Money App
The Money App is another example of apps that pay you instantly. You will share your opinion, play games, test services, watch videos, and more to earn rewards. As a result, you will collect rewards that you later can convert into cash using your Paypal Account.
15. ICash
If you need cash super fast and have no time to do anything in exchange for money, I cash may be for you.
Icash is an online lending app that can give you $100 to $1500. The application process is simple. The money can be in your bank account in as little as 2 minutes via e-transfers.
If your credit is low, don't worry, you could also apply for a loan. Even though they check your credit score, it is not the determining factor to approve you for the loan.
To apply for a loan, simply install the app. Following that, select the amount you would like to borrow and the number of repayments. Follow the instructions to create an account. Yes, it is that simple!!
Their review Trustpilot reviews are outstanding and I am super impressed. Take a look at the following review taken from Trustpilot.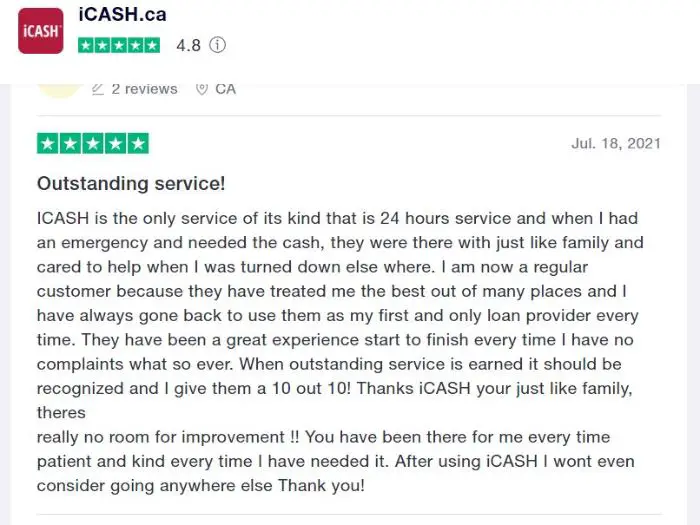 They do have bad reviews, but they are from unsatisfied people with the high cost of borrowing. Keep that in mind, borrowing comes to a price and these same-day loans are aggressively high. If you can stay away from this form of borrowing you better do. I know life happens sometimes and you have no other option. That's why I have listed it here.
Apps that pay you to Drive
16. Uber
Uber is the most popular driving app. Probably the first that comes to mind when talking about ridesharing apps.
According to Indeed, you can earn on average $45,330 per year. Uber is an app that can make you a full-time income, or you could treat it as a side hustle.
17. Lift
If you want to reach a broader driving market Lyft will help you capture the clients that don't use Uber.
Lift is an Uber competitor and they work in the same way. If your car doesn't comply with Lyft requirements, you have the option to rent one using Lyft's Express Drive Program.
18. Postmates
Postmates is a food delivery available in the USA and the major cities in Canada.
You have the option to withdraw your money instantly if you op to it.
It is easy to join their fleet. If you follow the requirements you can start delivering right away.
Uber acquired Postmates back in December 2020. Yet, the brand is still sought after their loyal driver.
Apps that pay you instantly to play
19. Solitaire Cube
Solitaire Cube is an app to earn money instantly by playing tournaments head to head with other players. They offer a free version where you can sharpen your skill before joining the pro league.
The real money is made in the tournaments and you have to pay an entry fee based on the prize that is going to be disputed.
Aside from money, you can earn gift cards, electro domestics and some claim even cars.
20. ClipClaps app
ClippClaps is an app that will pay you instantlly to play games. You will earn coins which can later be cash out to your Paypal account or select a gift car.
21. Bubble Cash app
If you enjoy want to earn money instantly and easy nothing beats Bubble Cash. This app will pay you to burst bubbles!! can you belief that? The true is that this is a legit app and yes you can earn money that way. You will have to watch some ads while you are on the app but that is a trade off. At the end that is how all this app make money.
Conclusion
There you have a comprehensive list of apps that will pay you instantly. If you one and there is not listed here, feel free to add it to the comments. I will check it out.
Hope you find the best app for you and that this post opens the door to your next money-making endeavors.
Related content :
10 websites to make $100 daily
10 game apps that pay you real money