Hey there! I just found this virtual coin-collecting app named Lucky Chip Spin App while surfing randomly through Google. I was so excited about it but after seeing their crazy rewards this is what I discovered.
What is Lucky Chip App?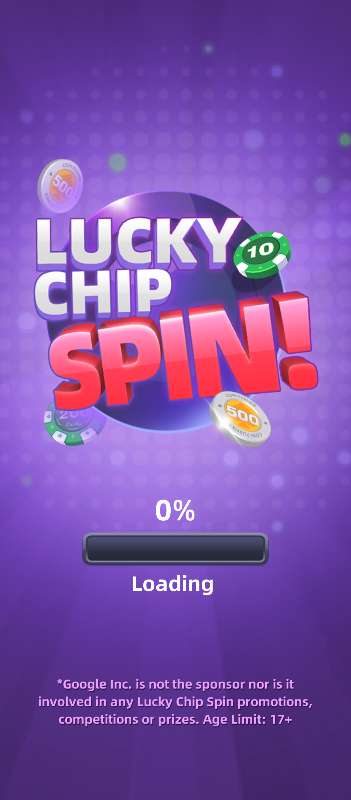 Lucky Chip Spin App is like one of those arcade games you would find in real life in casinos or arcade zones. You pull the lever, and the coins get pulled towards your cart, and those coins collected can be exchanged with real money. But the Lucky Chip Spin app does not seem to work like that.
How does Lucky Chip App work?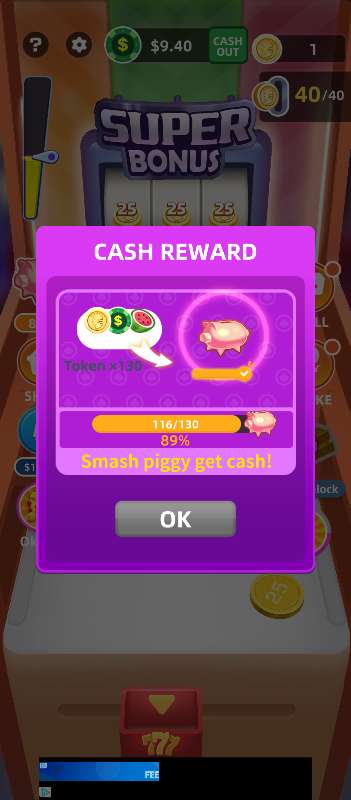 In the Lucky Chip Spin app, you must drop the coins on the cartridge, and the pusher mechanism, called a dozer, pushes the coins towards a tray. And then, you can exchange the coins you earn for real money through PayPal or other cash apps. Or at least that is what the Lucky Chip developers claim.
There are coins and green chips. Each green chip marked with 100$ would give you 1$ when the dozer pushes the chips to your cart. If any gold coin hits the 777 boxes, it will trigger the slot machine, and you will win 777$. In theory, you could transfer your earnings to your PayPal account.
Just like those arcade slot machines, if three symbols match, they will award you exciting prizes, cash, etc.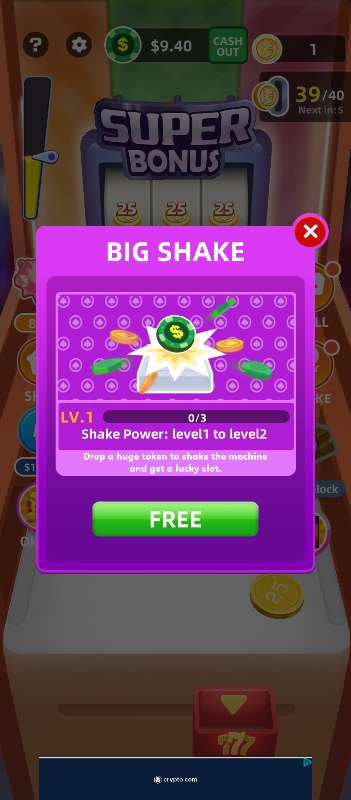 Can you make money on the Lucky Chip Spin app?
There are many other ways to earn more rewards in this app (NO REAL MONEY); for example, when you use Shake or Break the piggy bank, it will award you with more cash. You can accumulate that until you reach 300$. After that, you can withdraw from Lucky Chip to your PayPal account. Or at least that is what they claim.
Well, there is a prize of 1000$ for the players who collect the 36 fruits from the slot machine. Thus, Lucky Chip Spin app attracts millions by promising huge benefits and profits.
Those prices are like clickbait. Who can resist such juicy prices and rewards? Hopefully, after you read this Lucky Chip review, you will know what to do.
But don't get disappointed there are legit game apps that do pay out there.
Is Lucky Chip App legit or it is a Scam?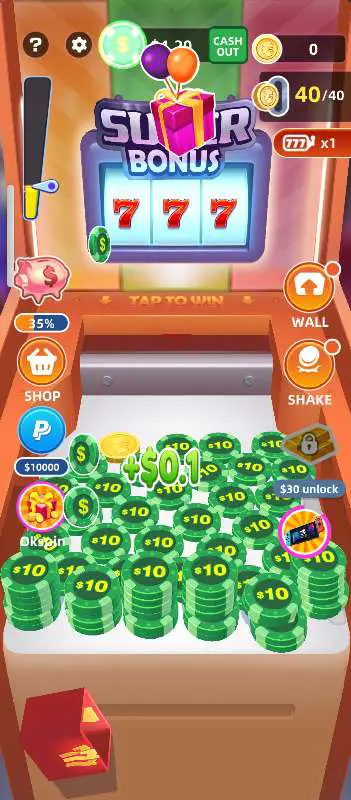 The Lucky Chip Spin app seems too good to be true!! The application is owned by the developer "Slot Game." However, doing my research, I couldn't find any company or developer's website with such a name.
This will be disappointing, but the truth is that Lucky Chip is just a simulation of the real slot machine game, and it does not give you any money in real life.
Lucky Chip is undoubtedly an addictive game, and it's getting viral daily because people always want to earn easy money. If being a scam means they promise you to pay, and they don't pay, then yes, Lucky Chip is a Scam. NO LEGIT  
Although it is available widely in different countries, if we go into the details, we can find that by installing this application, we are giving access to much of our confidential information. We don't know what the app developer would do with the information we keep in our phone storage.
My experience with the app
I downloaded this application, and I could not find any reviews of people using the app as it is not entirely launched on the Google Play Store, which seems fishy. Many application developers use this tactic to hide the reviews of users who disliked the app and have spoken the truth about it.
These fraud app developers launch these apps to profit from the people watching ads that pop up while operating the application.
They make it look like it is released as "Early access" to hide those upsetting reviews. Then, I came to know that something was wrong with this application and my reason for installing Lucky Chip was to inform you about my findings. Lucky Chip is a scam in disguise.
You wouldn't look at the risks when you see that the application is giving out great benefits. But the truth is that those earnings are unrealistic.
How to cash out on Lucky Chip Spin App
There is no way to cash out. Lucky Chip Spin App doesn't pay.
Lucky Chip makes money every time you watch an ad. The commission per click can range from $0.20 to $15. How come they are offering $300 in earnings? It doesn't add up to me. And that should be a huge red flag for you.
The dollars earned virtually in the application are just for fun, and it does not give you any real money, nor can you transfer it to your PayPal account.
Thus these virtual dollars you collect by playing this game are nothing but a hoax, and by all means, you won't get a single real penny by collecting all those virtual dollars.
If you have invested much of your time into Lucky Chip, I regrettably have to tell you that you have wasted all of your time on this application. That is provided you were expecting to cash out your coins. If you were doing it for the game itself, don't worry then.
Protect yourself from scam apps
Making money through online applications is possible, but not with Lucky Chip. Countless game apps do pay you. And there are the ones like Lucky Chip that feed your imagination with unreal expectations.
While applications on Google Play Store are somewhat secure, there's no complete guarantee. So, you must always be careful about what to install and what to not.
Fake apps are often viruses in disguise and could be uploading your private information like contacts and location in the background that must be kept confidential.
The "Lucky Chip" application hides its information just for the cause of earning money by showing people promising benefits and thus wasting their time in the end.
Many apps have the same fishing concept of collecting coins/chips and winning unbelievable awards. But the bitter truth is that you won't win anything.
My conclusion
Thus my conclusion over this app "Lucky Chip" is that you should be well aware of whether you are downloading an authentic app or not rather than wasting your precious time or losing personal information and money.
So when installing an app, the first step is going through the reviews and seeing if the app's users are satisfied.
But in the Lucky Chip app, the review portion is restricted because the developer is trying to scam people and hide their true identities.
The developers usually write the description of their app to perfection, and the words are such polished that ordinary people would find it authentic. So, any grammatical mistakes in the description might reveal the authenticity of the application.
You should also review the number of downloads the app has. Also, take notice of the permissions required by the application; for example: are you granting consent to the app to use your contacts or any other sensitive information.
Thank you for taking the time to read my Lucky Chip app review. I hope this post will help you choose the best safe and authentic apps out there in the Google Play store.
Lucky Chip Spin App payment proof.
There is no payment proof available for Lucky Chip App payment proof. This app doesn't pay. The money you earn is virtual. I am sorry to burst your bubble, but that is what you are here for.
If you are serious about making money, there are other activities you can do online that can make you as much as you are capable of desire and work for.