Have you ever wondered what jobs pay 1000 a week? This post will answer that question for you. Keep reading and open your mind to new opportunities that you are about to discover.
Before we start going over the list of jobs that will pay you 1000 a week, let's run some numbers.
How to make 1000 a week
To make $1000 a week is not that hard, especially if you live in Canada, the USA, or any other developed country.
If you break your weekly desired income into smaller junks, you will notice that your goal is easy to achieve.
To make $1000 a week with a job, you need a salary of $52000 a year. That is considering a standard working week and without taking into consideration the taxes you have to pay.
A job that pays $1000 a week would also mean a 26.67 hourly rate, which is not that massive salary after all, and it is attainable when you look at it that way.
To calculate how much you would have to pay in taxes and all your deductions, use this salary calculator.
This list of jobs that pay you $1000 a week is only scratching the surface. It will give you an idea, but the truth is that there are plenty of jobs that will help you make that much.
On the other hand, if you want to increase your current salary, you could consider starting a side hustle to give you that extra bust in income or start a business.
Jobs that pay 1000 a week
1. Bloggers earn 1000 a week and more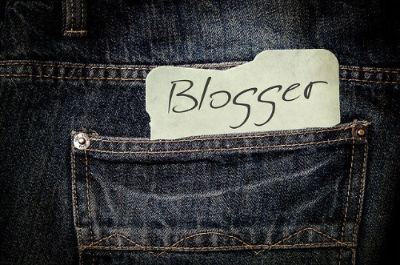 Blogging is one of the most profitable jobs you can do to pay you $1,000 weekly. It is not and fast way to start making money, but it is a sustainable way to earn money in the long term.
Depending on the niche you select and how well you set up your blog for success, you can start making money sooner than later.
Either way, if you apply the principle of compound effect and start taking small steps consistently, you can achieve great success.
Since your goal today is to make 1000 a week, you can achieve that if you give blogging a try. Best part? You don't need the experience to start blogging.
2. Dropshippers make 1000 a week.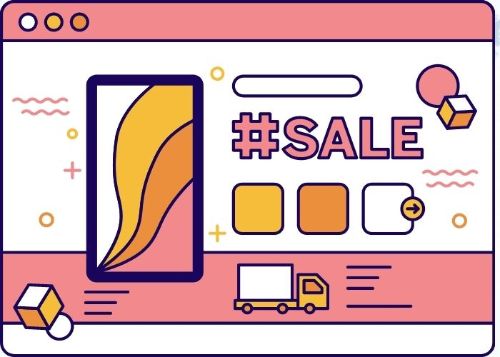 Dropshipping is one of the jobs that pay 1000 a week with no experience required. Maybe this is the right opportunity for you.
The eCommerce industry, of which dropshipping is part, is booming, and there is no sign of it slowing down any time soon but rather is expected to keep growing as more people turn to the online world to buy goods and services.
Dropshipping is more simple than it sounds to be. You create an online store where the products you display on your store are not your own. Afterward, you select products from manufacturers and display them in your store.
Once you make a sale, you buy that product from the manufacturer, and they ship the order to your client.
Creating an online store is an easy and intuitive process using platforms like Shopify. Once you have created your store, adding tools like Overloo will help you automate your process.
3. Promote other's people products using affiliate marketing.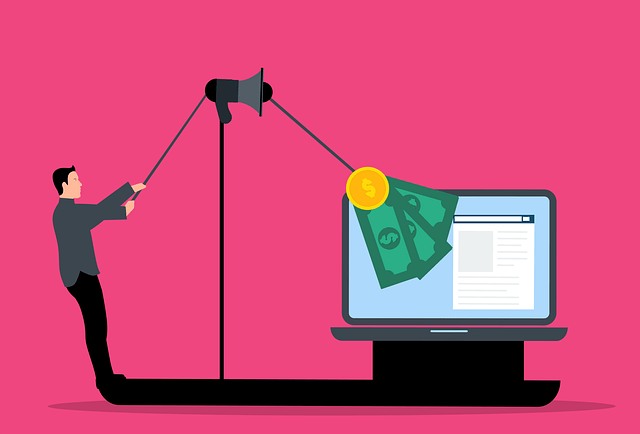 Affiliate marketing is one of the simplest yet most effective jobs that pay 1000 a week. No experience either is required.
As an affiliate marketer, you will promote products you trust and know to a specific audience. To find products start by joining affiliate networks like ShareASale, Amazon associates, or Awin, to give you an example.
To reach an audience, you can use social media, search engine optimization for organic traffic to a webpage you will create, or paid advertisement.
Here your creativity is the limit. You can find ways to promote your links no one have heard of if it works for you!
4. SEO specialists earn 1000 a week.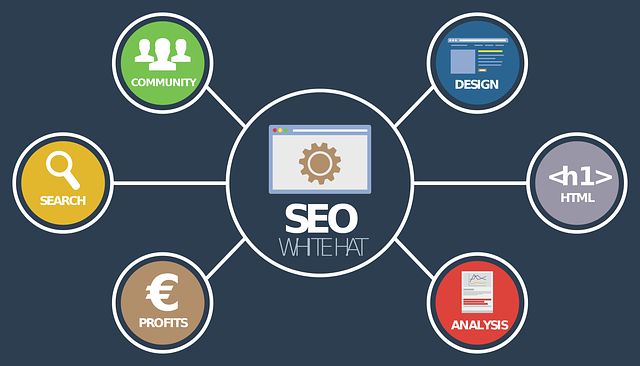 SEO jobs offer a huge potential to make 1000 a week and beyond. On average, a professional SEO earns $81103 a year, according to research conducted by the Search Engine Journal.
That median salary represents $1560 a week.
In case you don't know what I am talking about. SEO stands for Search Engine Optimization. An SEO professional performs tasks that involve optimizing websites to be found by search engines and increasing the rankings a website currently holds in a search query.
SEO skills are in high demand; as you can imagine, every business with an online presence competes for limited space on page one of the search engines.
Even though the term SEO may sound way too technical, it is not complicated to learn.
You can secure a job in this field and start making $1000 plus a week.
If this is something you would consider, you can find job listings on Indeed, Flexjobs, or even as a freelancer on Fiverr or Upwork.
You will need some experience to get started, but the most important thing is the knowledge and what you can do with it.
5. Entry-Level Computer Programmer.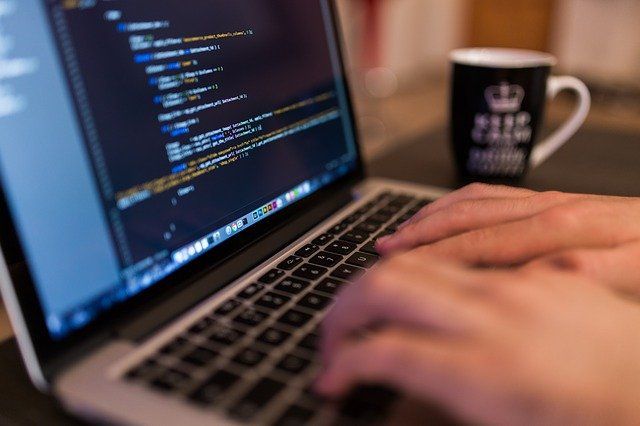 If you like technology and are willing to learn to program, you will have a skill where the entry-level positions are one of jobs that pay 1000 weekly.
However, if you already know to program, you can start looking for jobs in the field.
I have a friend who had studied mechanical engineering and had no clue about programming. Seeing the bright future of a career path in computer programing, he decided to learn the trade. Now he is working for Amazon, earning well over $100k a year.
To learn computer programming, you can check online learning websites like Edx.org and start learning immediately. Most of their courses are free, and you only pay for the certificate if you want to get one. Otherwise, you pay nothing.
Another way to land a job that pays $1000 a week as a junior programmer is to pay for a short programming BootCamp at a college or university if you have access to the funds.
6. Graphic designer jobs.

Graphic designer jobs pay 1000 weekly. To work as a graphic designer, you will have to sharpen your design skills.
Even if you don't have formal education, you can find design jobs. It is imperative, though, that you have experience in the field through internships, or having a portfolio of previous freelance jobs will help you get your foot in the door.
As a graphic designer, you will create, for example, brochures, logos, book covers, and others.
Some employers ask for experience, but if you are good at it naturally, you can get it by demonstrating your skills.
7. Web developer jobs that make 1000 a week.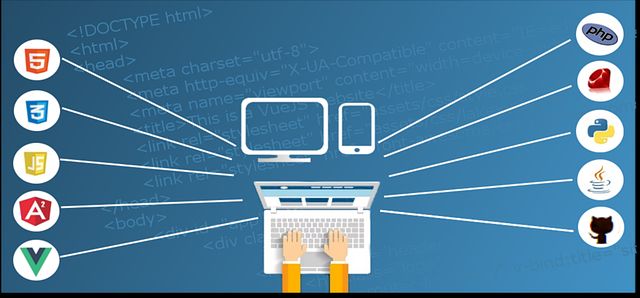 A web developer possesses a combination of computer technical skills paired with graphic design skills.
This combination will allow you to design nice-looking websites and make the design functional.
If you can create and maintain a user-friendly website and make it pretty, you can start making 1000 a week rather soon. And you won't be short of job opportunities that pay $1000 a week.
8. Digital advertising agent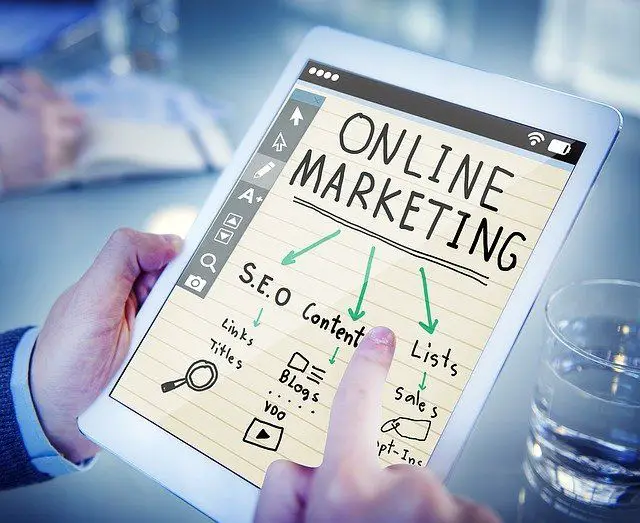 As a digital advertising marketer, you will help local businesses advertise online.
Advertising is a service that most small businesses outsource, and if you become a well-established reputable digital advertiser, you can make well over 1000 a week doing this job.
You can specialize in an advertising channel like google, Facebook, Pinterest, or even TikTok. All these platforms offer resources to learn to place ads effectively. Once you run a couple of campaigns and get familiar with all the terms, you can start offering your services.
9. Start a modelling job and make 1000 a week.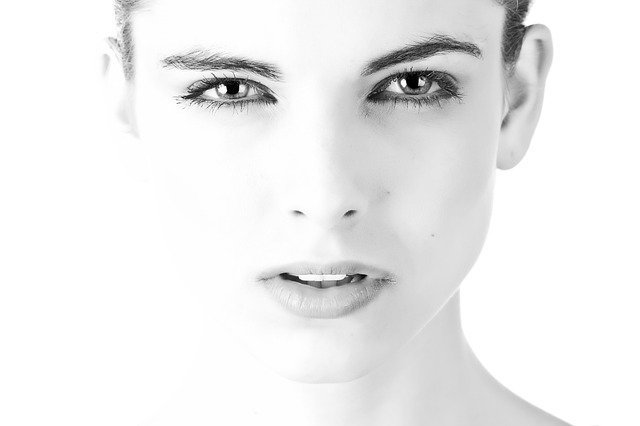 Suppose you want a glamorous job that pays 1000 a week with no experince; what better than modeling. Modeling can be a lucrative career path if you have the attitude and talent for it.
Is this something you would consider? Start by finding a great modeling agency to help you look for modeling jobs and train you. That is if you don't have the experience.
ModelScouts is a model agency that works with the most prestigious fashion industry clients like VOGUE or Dior.
10. Editors earn 1000 a week and more.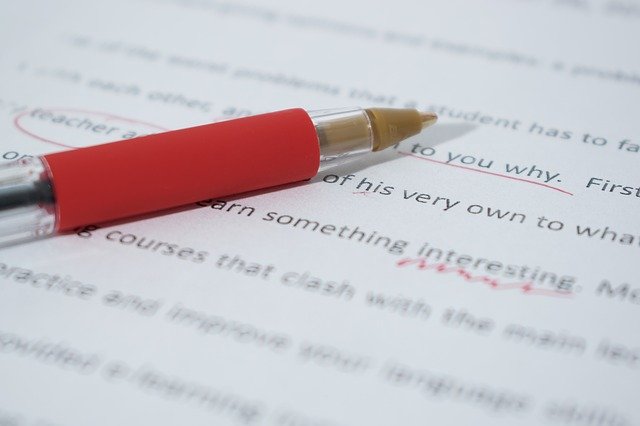 As an editor, you will create editorial boards, establish publishing schedules and decide what is published. Edit copy and oversees the overall editing activity of the company.
Editor jobs pay 1000 a week, especially seniors editors. You don't have to work for a magazine or a huge publication institution. If a business has a website, it may need an editor.
Try to look for positions in an industry that interests you, so you shine.
11. Salesperson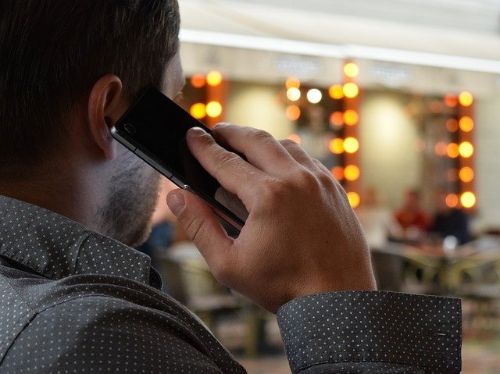 A sales job is probably one of the easiest jobs you will find that pay 1000 a week or more. A career in sales can bring you huge monetary rewards. This is the oldest of professions and is never out of date. As long there are societies, there will be job sales to fill.
If you don't have a background in sales or don't know where to start, you can consider taking some sales courses at Udemy to double-check if a sales career is for you before you jump in the water.
Selling is something we all should learn to do. After all, if you want to succeed in life, you have to learn how to better present yourself as the perfect candidate, and eventually, that is a form of sales.
Some companies will hire you without any experience, provided you can be trained.
12. Writer jobs pay 1000 weekly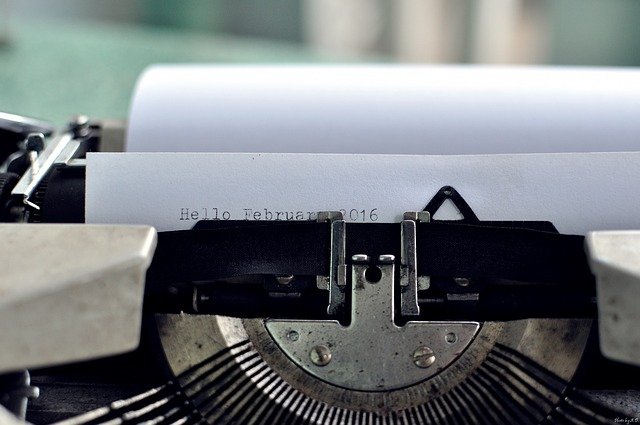 There is so much potential for writers that, believe it or not, these jobs pay well over 1000 a week and more with no experience.
As a writer, you can find freelance jobs, or a traditional job will do too if you prefer the traditional working lifestyle.
The most significant attribute you will need to succeed as a writer is a passion and impeccable writing skills. Given that you will spend a lot of hours writing, you have to love it after all.
If you take the freelance road, sites like Fiveer can help you land your first writing gig. For more profitable options, you could start pitching at job boards like Problogger or Blogging Pro.
13. Youtuber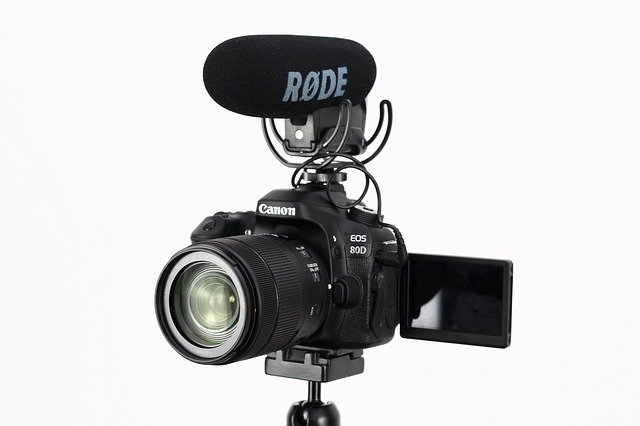 If you are creative and enjoy filming a video, you can find some success on Youtube and make 1000 a week with this job.
Millions of people have turned to youtube to earn a living. And there is an increasing number of people of have become millionaires thanks to this platform.
If this interests you, you can give it a shot and start your own youtube channel.
To monetize your channel, you need to have more than 4,000 valid public watch hours in the last 12 months and more than 1,000 subscribers.
But the possibilities are endless; even If you don't like to be on camera, you can start a youtube cash caw channel where you don't have to show your face.
Part time jobs that make 1000 a week
14. Bartenders or servers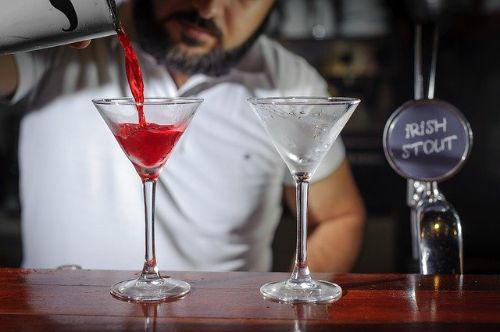 Bartending or serving is the perfect job to make 1000 a week if you have the character to perform this job.
You can start doing this job without experience. You will be trained at the beginning.
The base salary of a Server is below minimum wage, but that's for a reason. They can make so much more than that.
On a single night, you might end up making $200, $300, or $500; who knows. I have a friend who made $750 in a single day.
If you care about people and are a good server, you can easily make $1000 a week. These jobs are usually part time so that's another added advantage you can make $1000 a week part time.
15. Cleaning services
You can offer cleaning services part-time and make 1000 a week. Starting a cleaning business aka a job is easy to do. Busy business owners are willing to hire help to focus their time and effort on growing and managing their businesses.
You should check how much cleaning companies charge in your area. Next, print some business cards and knock on doors in the closest business area. I promise you will land a couple of clients and you can make 1000 a week part-time.
16. Delivery driver
Delivery drives are jobs in high demand, and you can do after part-time to make $1000 a week. Take a look at companies like Doordash or Ubereats. You can work part-time during the restaurant rush hours, and depending on your location, you can make a good income.
17.JavaScript developer
JavaScript developer is a fantastic job to make $1000 a week part-time. If you don't have the skills to work as a developer, you can take a three-month programming boot camp and add that valuable skill to your life.
18. Software Developer/Engineer
Experienced software developers or engineers, especially in high-demand areas like web development, mobile app development, or data science, can often earn salaries that exceed $1,000 per week.
19. Registered Nurse
Registered nurses (RNs) in certain specialties or with advanced certifications can earn competitive salaries. 
Positions in hospitals, clinics, or specialized healthcare settings offer earning potential of $1,000 per week.
20. Construction Manager
Construction managers who oversee large-scale projects, such as commercial or residential developments, can earn substantial salaries. 
The income can vary depending on the size and complexity of the projects, but it is not uncommon for experienced construction managers to earn $1,000 per week or more.
21. Air Traffic Controller
Air traffic controllers are responsible for managing and directing air traffic to ensure safe takeoffs, landings, and flight paths. 
The job requires specialized training and certifications. Air traffic controllers can earn high salaries, often surpassing $1,000 weekly.
22. Sales Managers jobs make 1000 a week
Experienced sales managers, especially in industries like pharmaceuticals, technology, or finance, can earn significant incomes. 
Commissions and bonuses based on performance can contribute to higher earnings.
23. Electricians make $1000 a week
Skilled electricians who have completed apprenticeships and obtained relevant certifications can earn competitive wages.
In some regions, electricians can earn over $1,000 per week.
24. Commercial Pilot
Commercial pilots who fly for airlines or private jet companies can earn substantial salaries.
Depending on experience, the size of the aircraft, and the number of flight hours, pilots can earn $1,000 per week or more.
25. Commercial Truck Driver
Experienced commercial truck drivers, especially those who transport goods over long distances or handle specialized cargo, can earn competitive salaries. 
The income can vary based on factors such as the type of trucking, distance travelled, and the driver's experience.
26 Dental Hygienist
Dental hygienists work alongside dentists to provide oral care and cleanings.
They can earn attractive salaries, particularly in areas with high demand or specialized dental practices.
27. Financial Analyst
Financial analysts help individuals and businesses make investment decisions by analyzing financial data. 
Experienced financial analysts, especially those working in the corporate sector or investment banking, can earn substantial salaries.
28. Real Estate Agent jobs make 1000 a week and more
Real estate agents earn commissions on property sales, so their income can vary depending on the market and their success in closing deals. 
Skilled agents who work in high-value markets or specialize in luxury properties can earn significant incomes.
29. Human Resources Manager
Human resources managers oversee personnel-related matters within organizations, such as recruitment, benefits administration, and employee relations. 
HR managers with experience and expertise in larger companies or specialized industries can command higher salaries.
30. Marketing Managers job that makes 1000 a week
Marketing managers develop and implement marketing strategies to promote products or services. 
In industries such as advertising, digital marketing, or technology, experienced managers can earn competitive salaries.
31. Pharmacist
Pharmacists dispense medications and provide healthcare advice.
With advanced degrees and specialized knowledge, pharmacists can earn substantial incomes, particularly in hospital settings or high-demand areas.
32. Physical Therapist
Physical therapists help patients recover from injuries or manage physical conditions.
Skilled physical therapists can earn attractive salaries, especially those with advanced certifications or specialized expertise.
33. Oil Rig Worker
Oil rig workers, such as drillers, rig managers, or technicians, can earn significant salaries due to the demanding nature of the work and the hazardous conditions involved.
34. IT Project Managers jobs make 1000 a week 
IT project managers oversee and coordinate technology projects within organizations. 
With strong technical skills and project management expertise, IT project managers can earn competitive salaries.
Jobs that pay $1000 a week with no experience
It's important to note that salaries can vary significantly based on factors such as location, company policies, and the local job market. 
Additionally, while these positions may not require prior experience, having relevant skills or certifications can increase your chances of securing a higher-paying job. 
Consider acquiring certifications or completing relevant training programs to enhance your qualifications and earning potential in your desired field.
35. Delivery Driver jobs don't need experience, and earn 1000 a week
Many delivery driver positions, such as food delivery or package delivery, can offer competitive pay. 
Companies often hire drivers with valid driver's licenses and reliable transportation, even without prior experience in the role.
36. Customer Service Representative
Entry-level customer services roles, such as call center representatives or customer support agents, can provide opportunities for earning around $1,000 per week. 
These positions require good communication skills and the ability to handle customer inquiries and resolve issues.
37. Security Guard
Some security guard positions, especially in high-demand industries like event security or corporate security, can offer competitive pay. 
Training and obtaining a security guard license may be necessary, but prior experience may only sometimes be required.
38. Warehouse Worker
Many warehouses and distribution centers hire entry-level workers for roles such as order fulfillment, inventory management, or packaging. 
These positions often offer hourly wages that, when working full-time hours, can amount to around $1,000 per week.
39. Administrative Assistant
Entry-level administrative assistant positions may not always require prior experience. 
These roles involve tasks such as data entry, scheduling appointments, managing files, and providing general support to the office. 
Salaries can vary depending on the location and industry.
40. Construction Laborer
Entry-level construction labourers assist in various tasks on construction sites, such as carrying materials, cleaning, or assisting skilled tradespeople. 
While the pay can vary based on location and specific projects, it's possible to earn around $1,000 per week in some regions.
41. Call Center Agent
Call centers often hire individuals with little to no experience as customer service representatives or telemarketers. 
These positions can offer hourly wages or commissions that, when combined, can reach the $1,000 per week range.
Last thought about jobs that pay 1000 a week.
As you can see, there is plenty of opportunities to make 1000 a week. I showed you what is possible.
Even if you don't have any expertise related to previous jobs, you can learn new skills and start looking for the right job for you.
Be willing to learn new skills or perfect the ones you already have and start making 1000 a week.
You can also consider starting a side hustle and complement your current income so you reach 1000 a week.
Other jobs ideas
31 Best stay at home mom jobs with high income