Chances are you have heard of Bidvine and are wondering what it is or how does it work. Here you will find the answer to your question. In the end, you will be able to determine if it is for you or not.
More than 36000 people turn to Bidvine each month looking to hire professional services like yours. Does that sound appealing?
Let's dive right into the subject!!
What is Bidvine?
Bidvine is a UK company connecting local services with their ideal customer. It makes it easier for business owners to find clients. With Bidvine the client comes to you ready to use your service.
On the other side of the coin, Bidvine helps you find local businesses to hire. If you suddenly need a plumber or clean your house you can turn to Bidvine to find the professional you need.
Although the app is mainly used in the UK, at the moment the company is doing efforts to expand to Canada.
Why do you need to use Bidvine? It is simple. Bidvine would be another anchor to your business or professional service. A different way your client can find you and validate your service. If your future clients find you through a great, it increases their confidence. Most of the time people need validation to make decisions that will impact their pocket. So, the more exposure your business has the greater the chances of making a profit.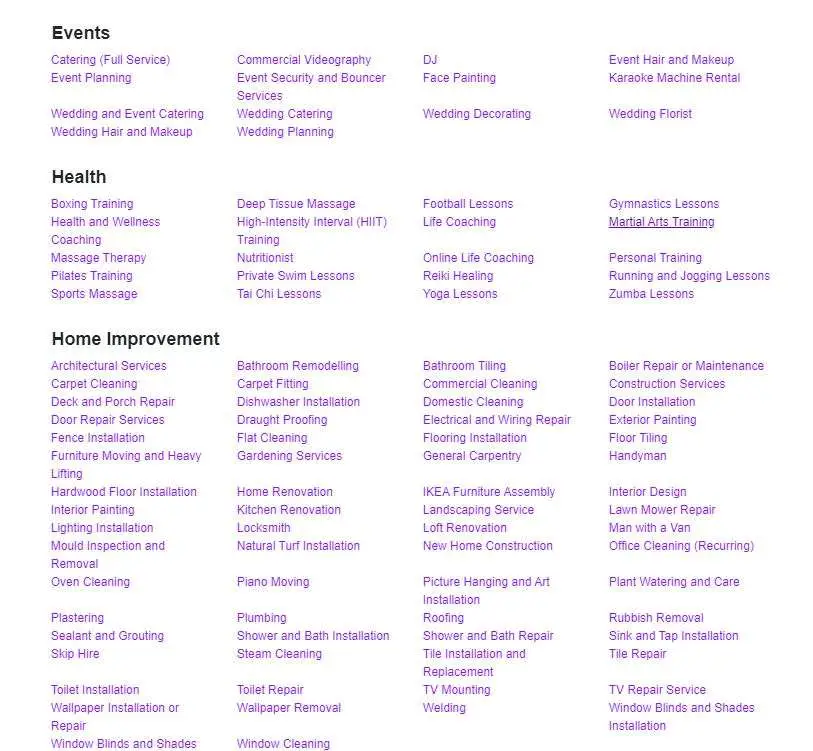 There are more than 800 services listed on Bidvine. From home improvement to Spanish lessons, even Esports Coaching!. So if you have doubted your skills are not suitable for Bidvine, think again.
How does Bidvine work for professionals?
Keep in mind that, Bidvine requires you to be at least 18 years old to use the platform as a business provider. The reason being is that you enter into a legal contract with the customer when you agree to provide a service.
People in your community who need services like yours post their jobs listing on Bidvine. Then you can browse the listings and place a bid on the ones that better fit your expertise.
Make sure you bid on a project you feel confident you can win. One of the tricky things about Bidbine is that you have to pay when you bid.
Create your profile
Start by creating your professional profile. Think that you need to sell your expertise to make it appealing to potential clients. Moreover, make sure it stands out. Include as many details as you like that would help your client choose you.
Do you have extensive experience?. Did you graduate from a prestigious college with excellent grades? Tell them about all the special things you have done for your clients. Don't be shy putting your profile together. You need to shine and brag about what makes you unique and the best at what you do.
Meet your ideal client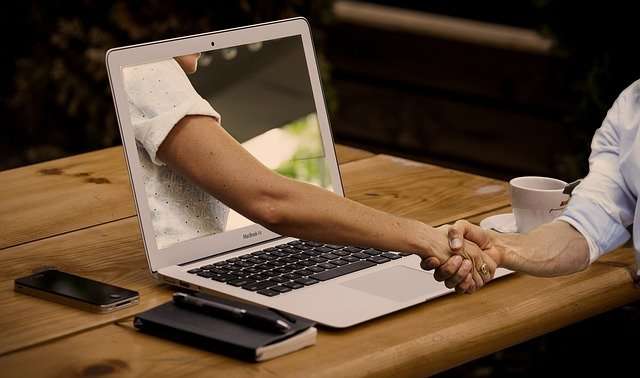 Now that you have a killer profile, it's time to start meeting your clients. You will start receiving leads based on your profile and your location.
Bidvine makes a good job qualifying leads and making sure you and your client are a good match.
People need to answer some questions when before advertising their service request. This process of curating your client is one of the best things Bidvine has to offer. It is like matchmaking.
Once you get a lead you may have a positive outcome and win a customer over.
Time to bid on a project you want and can do.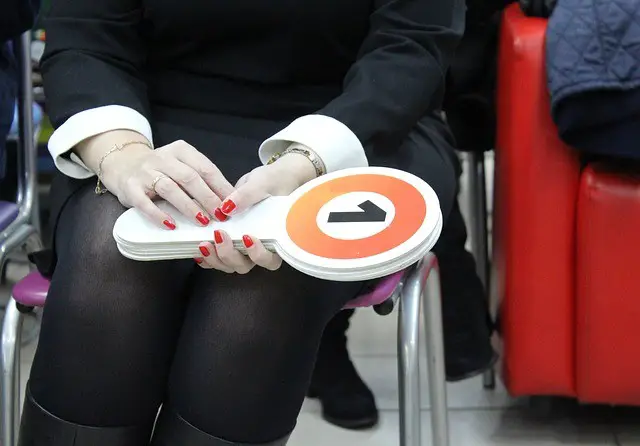 Creating an account with Bidvine and receiving leads is free. But, bidding does come with a fee.
Thus, you will need to bid smart so you don't end up expending more than you make.
The fee to bid will be determined by the size of the project you will bid on and the services that you will provide. There is no flat fee, be aware of that.
Once you have the app you can see the current bids on your bidding screen. You can send to the customer details like your current rates, plus any extra information you see fit.
In terms of rates, you can decide how you want to receive compensation, either hourly or a fixed rate.
In case the client misses your bid and 4 days have passed, Bidbine will refund the fee they charged you.
You can set the BidMatch services to send bids automatically. This way, you will only pay when the customer contacts you.
Keep in mind that the fee is applicable even if you don't get hired.
Get hired, get paid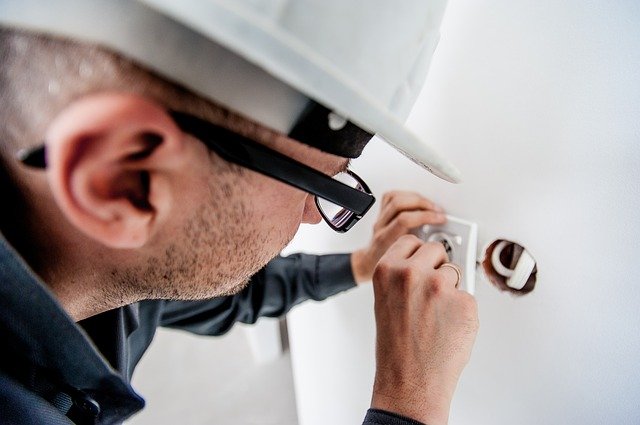 Once you have been selected for a project, it is time to communicate with your new or repeating client.
You must stay in touch with the client to set project detail and requirements. You can use either the Bidbine app or by phone
Bidvine is an intermediary. They make money when you pay them to bid. Fairly enough, they don't collect payments for you. You don't have to pay them anything of your hard-earned money.
The customer pays you directly, so make sure you clearly state beforehand how do you collect payments. That is your responsibility.
Collect review!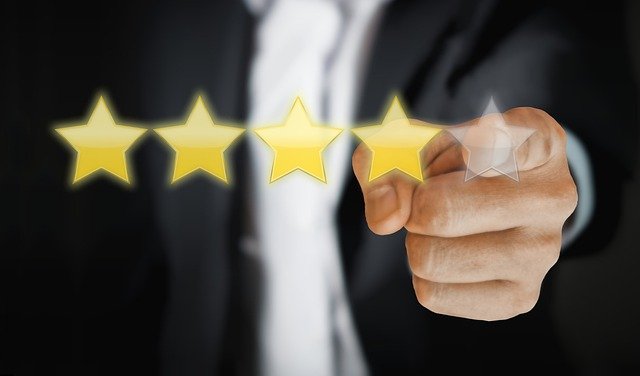 Most of your success on Bidvine will be determined by the reviews your clients leave once you complete a project.
Reviews make you look trustworthy in your client's eyes.
People look at reviews before making a decision. You know what I am talking about. I am sure you have gone through the same winding process several times.
That's why it is harder to get hired at the beginning without review. But hey, everybody starts there!!
So, you make sure you excel at your business once you get hired to collect good reviews on Bidvine.
It doesn't hurt to ask for a review at the end of the service. If you ask, people are more likely to give you one. Keep that in mind.
Bidvine Facts
How much does Bidvine cost?
Bidvine is free to join for everybody. If you are looking for a service you get to post the service request for free.
If you are a professional, downloading the app and receiving bids is free. You only pay when you place a bid. There is not an established fee. It depends on the service you will provide, and the project itself.
How do I get paid on Bidvine?
It depends on the terms you select and agree on with your client. In fact, it is up to you to determine how you want to receive payments.
What is Bidvine Credit
Bidvine credit is a commission your earn when you refer a professional to the platform. This is another way to make money on Bidvine
Let's say your brother is a plumber. He signs up to Bidvine using a referring code you gave him. Once he purchases on Bidvine to bid on a project you receive $12 credit on Bidvine.
Bidvine Pros and Cons
Bidvine Pros
No restriction on services you can offer.
You don't have to pay commission to Bidvine once you get hired.
Bidvine Cons
No guarantee you will get a client after bidding.
Geografical restrictions.
Final thoughts
Regardless of having to pay every time you bid, I think Bidvine can be a good add-on to your business. You should not rely entirely on the platform to bring clients in. At least not until you have gathered some reviews and have learned how to successfully bid on projects and get hired. It is better to diversify your sources of new clients.
You know now how Bidvine works. You can decide if Bidvine is for you or not. If you decide to go for it, I wish you all the best in your new endeavor.
Related content:
How to make money on Redbubble