I recently came across a friend of mine who is 64 years old and was looking to do a job that would potentially make a decent income with some flexibility. That's when I thought of Postmates. And I set myself to the task to discover if is Postmates worth it? And how it could help him make money.
Researching Postmates, I found some interesting facts that help my friend find a side job that allowed him to enjoy his semiretirement while still making some money.
I want to share my findings with you. Later on, I will update this post to share my friend's experience in his endeavor of driving for Postmates.
What is Postmates?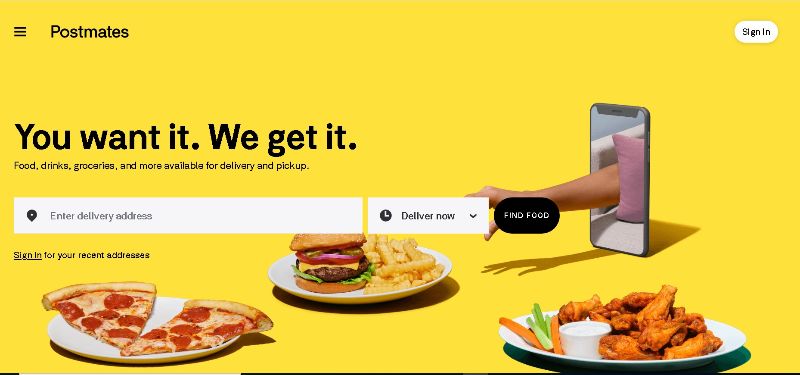 Postmates is a food and goods delivery app that allows you to make money by joining their delivery fleet.
Postmates have established itself as one of the pioneer's companies in the delivery apps market, offering on-demand delivery services since 2011. As a consequence, they have a good share of the market.
Since then, the company has spread its wings, and now it is available all across the USA, the major cities in Canada and Mexico.
Uber recently acquired Postmates for $2.65 billion, and the two companies have fusion together.
Delivering with Postmates is an excellent alternative to traditional part-time jobs if you want to supplement your income or make a living.
If you are in a situation where you need to start making money right away; Delivering for Postmates may be worth it and could be the answer to your problem.
Or, this gig could help you achieve your financial goal of increasing your income to either invest it or create your nest egg.
It doesn't matter if you have a car or no. You can deliver using a bike, a scooter, or even walking if you feel like you could.
Having the option of instant payment, you don't have to wait to withdraw your money.
How to make money with Postmates
To make money with Postmates you need to start by joining their fleet. Nowadays, if you try to sign through their website, you will be prompted to the Uber Eat website to complete the signing process.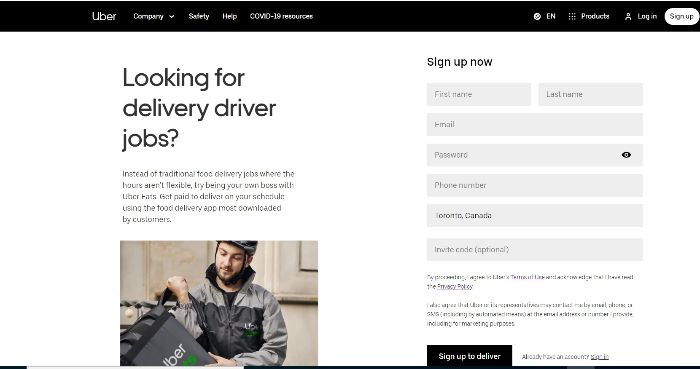 Likewise, if you have a Uber account, you can sign up to deliver with Postmates using the same credentials.
When you are filling your application, you can select how you want to deliver.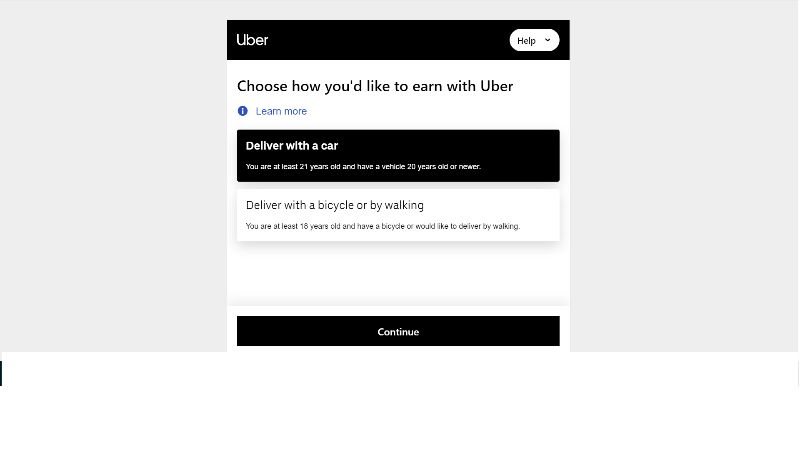 You have the option to deliver with a car if you are at least 21 years old and have a vehicle 20 years old or newer.
Or you can opt to deliver using a bicycle or by walking provided you are at least 18 years old.
The next step is to send your documents. Postmates asks for proof of work eligibility. Additionally, you will need to send a picture of your driver's license if you selected the driving option. If you are going to ride a bicycle or walk, you don't have to show this proof.
You will also have to provide them with your vehicle insurance and registration.
Postmates conducts a Motor Vehicle Record Check and a Criminal Record and Judicial Matters Check before having you on board.
The background check is what can slow down the process of joining the fleet. After your background check is clear, you can start delivering for Postmates and making money.
Make sure you download the Postmates App(now Uber Eats app). There is a version available for Android and IOS in the app store. The Postmates delivery app is not available anymore. They are slowly transitioning to Uber Eat
How does Postmates work, and is it worth it?
The truth is that if you try to find the Postmates app right now, you won't find it.
Postmate was absorbed by Uber Eat, and they are the same company now. They are slowly transitioning to Uber Eat.
But Postmates websites will send you to sign for the Uber Eat app, which essentially is the same.
You don't need to schedule your shift. Once you are ready to start delivering, you go online and receive alerts and accept delivery.
The app shows you a map of the shortest route to the restaurant or store where you will pick up your order for delivery.
There will be times when you will have to wait for the order to be ready; others, you will pick it up and head for delivery.
Whether or not delivering for Postmates is worth it will depend on your particular situation. If you have something to do that will generate more income than working for Postmates, then Postmates may not be worth your time.
However, I believe Postmates is worth your time and effort if you are looking to make a decent side income. After all, you will earn above minimum wage for a job that can be fun and enjoyable.
Not only that, if you want to be your own boss and make food delivering your full-time job, you can do that as well, delivering with Postmates.
How much do you make on average with Postmates?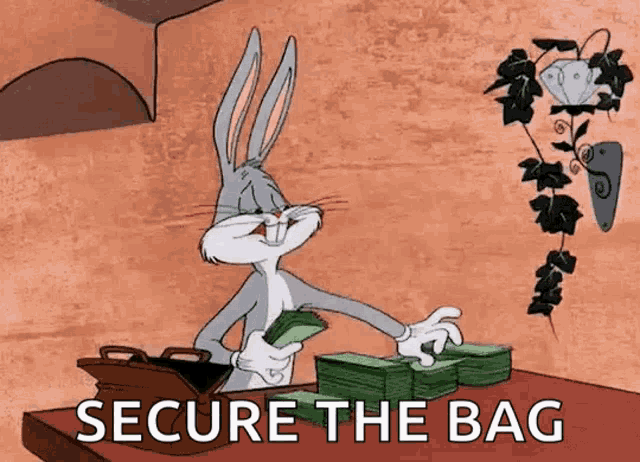 Let's keep looking into reason to determine if Postmates is worth it. Finding out how much money you can make driving for them will help you clear your doubts.
According to Ziprecruiter, as of May 28, 2021, the average annual pay for a Postmates driver in the USA is $38089 a year.
That means that the hourly average rate is $18.31, which represents $732 a week and $3174 a month.
On average, you can exceed $500 a week. So you can make $500 a week with Postmates and more. Of course, you need to go out and deliver.
In the low end, drivers are making as low as $15000, whereas there have been reports of high earners making as much as $64500.
Factors like how busy your location is, how many drivers are competing for the same orders, and how many tips you get will condition your earning potential.
Getting pay on Postmates
As a Postmates driver, you will get paid weekly through direct deposits. However, if you need to cash out earlier, you can request Instant Deposits from the app.
If you withdraw daily, a $0.50 fee is applied. Not a significant amount if you have in a hurry.
The payment rates vary from one place to another, but there is a minimum base pay of $4 per delivery in general.
There is a Base pay for every pickup and delivery of $1.00 per action.
You also get paid for every additional minute you wait for an order to be ready at $0.10 per minute.
The miles you travel from the restaurant to the delivery location represent another $0.60. Which for a long trip, you can make up to $8.
As a Postmates, you also keep 100 % of tips. They can add up really quickly.
Postmates pays you for waiting to pick up orders. And on top of that, you will earn money for miles traveled and how many orders you complete.
They also run incentive campaigns where you receive a $200 cash bonus if you complete a certain amount of orders in a given time.
Postmates let you keep all the tips you get, which can significantly bust your income.
How to earn more with Postmates
Believe it or not, there are things you can do to increase your earnings on Postmates. Making more money with Postmates is in your hands, For example:
1.You can accept multiple orders. You can either pick up multiple orders from the same restaurant or a different one.
Once you have accepted one order, if you receive a notification for a new order, you can take it, and after you deliver the first order, you can head to deliver. This way, you maximize your time, and you don't have to wait from one order to the next.
Tips will make a significant portion of your income, and you can work the odds to good tipping.
Even though tipping is not mandatory, the Postmates app suggests that the client leave 20%tip of the total sale. This works in your favor, but it will also help you if you are courteous and caring. Communicate with the customer and keep them in the loop.
Be active during peak time. Restaurants have a predictable workflow. There are times when business drives, and that's when you will make the most money because you will fulfill more orders. You can identify the peak time in the app, and as you get the experience, you will notice the cadence.
The rush hours can vary but take as a reference every day from 11:00 a.m. to 2:00 p.m. and 5:30 p.m. to 9:30 p.m. as the busiest times. The peak time usually coincides with lunch or dinner time except for weekends. On weekends you can be busy fulfilling orders the whole day. Sunday afternoon starts to wind down, at least in my experience.
Work in hot spots. You can find out in the Postmates app what areas are the busiest, and you can set to work on a hot location where there are chances of more deliveries. A hot spot doesn't necessarily have to coincide with your neighborhood, but if you are delivering using your car broaden your reach won't be difficult.
In general, I would recommend you join more delivery networks like Doordash. That on top of Postmates. In that sense, you will cover more restaurants, and the chances of making more money are better.
After all, it doesn't hurt to have more options. You will be out there anyways.
Does Postmates pay for gas?
Working for Postmates, you become an independent contractor. You are your own boss, and you need to look after your expenses.
Therefore when you calculate your earnings, keep in mind that Postmates doesn't pay for the gas, so you need to account for that expenses. You also have to consider the wear and tear of your car or bicycle since you will also have to pay for any maintenance.
It would help if you tracked your mileage so you can deduct them from your taxes. You can use an App like Quickbooks to keep track of all your driving gig-associated expenses. It will help you greatly when the taxing time comes.
Do I need to pay taxes if I deliver for Postmates?
When you join the Postmates fleet, you become an independent contractor.
It is your responsibility to pay your taxes and keep a record of your expenses and earnings.
Don't forget to set aside the funds to pay for your taxes in a different account, so you don't get in trouble when you pay them to come and don't have the funds available.
That's why it is a good idea to have an accounting app like quick book handy.
Conclusion.
I have shown you some facts that will help you decide whether or not Postmates is worth your time.
Postmates is worth your time even you do it part-time, and of course, if you can do something more profitable with your time, then no, don't waste a moment.
By delivering food, you can make money in a couple of hours a day. I encourage you to give it a go and decide for yourself. After all, you won't honestly know if Postmates is for you until you give it a try.
Keep in mind that how much money you make will depend on how busy your location is and how much competition there is.
A couple of friends who deliver food for Uber Eat and Doordash are having a blast on top of making money, and they both have full-time jobs unrelated to the delivery industry.
If you have a service you can offer, you should check Bidvine.
I wish you well, and if you find Postmates worthy after you try it, remember to stop by this blog and leave me a comment. Keep me posted 😉
Related Post:
31 Best stay at home mom jobs with high income