Learning and mastering your money early in life will be the best decision you will ever make. I want to influence your future success; that's why I have crafted this post with the best ideas to show you how to make $1000 as a teenager online without a job.
Tips to help you succeed online as a teenager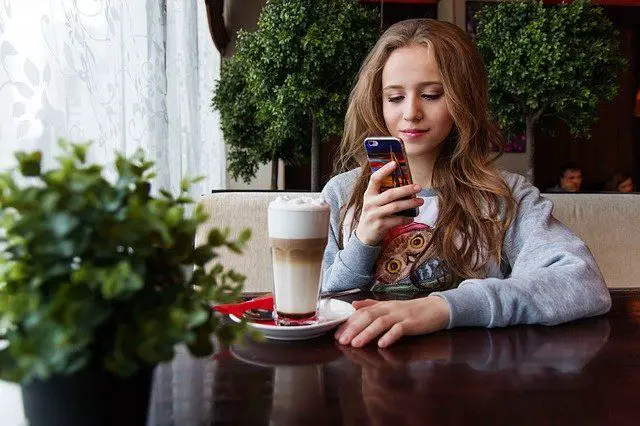 Get a Paypal account.
When you sign for any of the options listed here to make money as a teen, you will need a Paypal account to withdraw your funds once you make money.
Paypal requires you to be 18 years or older to open an account. However, that doesn't mean you can't have access to the platform.
Your parents or legal guardian can set up an account for you.
Keep track of your money.
Now that you will make money, you also better learn to manage it. One of the best money management principles is to know how much you make and much you spend.
Save and invest part of your earnings.
If you start saving and investing early in life, you will be a millionaire sooner than later.
The rule of thumb is to save 10 percent of your earning, but since you probably don't have to sustain a house or pay for rent, I would encourage you to save as much as possible.
Then invest your money. Nothing fancy or risky.
Stay safe
I want to make sure that you understand that there are risks online. And you need to be careful and aware of that. Also, make sure you only use trusted websites.
There are scammers, identify thefts and bad people in general that can harm you, so you need to open your eyes.
To mitigate those risks, I encourage you to disclose your online activities to your parents fully. You can together prevent any bad thing from happening. Your parents can see something that you might miss.
They must know what you do online. Bring them on board. It could be an excellent opportunity to bond with your parents and as you enter the online world, you might end up teaching them one thing or two 😉 And I am confident they will be happy to help.
Additionally, be sure not to overshare your personal information. It will help if you create an email separate from your regular email. Likewise, make sure your antivirus is up to date.
And remember this, if something sounds too good to be true, it probably is.
Should you give your parents money?
Once you start making money online as a teen, you would want to give your parents money. I wouldn't even doubt it for a second. That is, of course, if they need it.
If they don't need money, then don't worry. But it doesn't hurt to ask and share.
Now let's start making money, shall we?
15 ways to make money as 14 years old or older
Making money as a young teen online is possible. Here I have outlined my favorite ways for you to get started. You can make $100 a day, or $200 a month or $1000 a week, maybe a million if you set your mind to it. The following list will teach you how to make $1,000 as a teenager.
1. Complete small tasks
Sign for websites that pay you to complete tasks. You can make $1,000 as a teenager online by watching videos, searching the web, signing up for websites, downloading apps or testing AI.
Swagbucks is one of the most popular GPT websites, and their age requirement is one of the most flexible. You can register if you are older than 13 years old. Perfect for teens.!
I have covered everything you need to know about how to make money with GPT sites Here.
2. Get paid to click ads
A handful of websites pay you to click ads, and some allow teenagers to join their network.
Clicking ads is one of the simplest ways to make money online. Every time you find yourself looking at your phone, remember that someone will pay you to click ads. Make the most of your online time.
These websites offer several payout options for your convenience. If you don't have a PayPal account, you can opt to cash out with gift cards from Amazon or any other store. Otherwise, remember that you will need help from your parents to create a Paypal account.
If you are into bitcoin, this is also a chance to earn some extra satoris since some PTC sites pay you with bitcoin.
If you want to know more about how to make money online by clicking ads, go here. You could make $1,000 as a teenager online clicking ads.
3. Fill online Surveys
Surveys are also available to teens. After all, companies are serving your age group, so they need to hear your opinion.
Filling surveys is one of the most popular online money-making activities. Depending on how much money you are looking to make online, Surveys could be a good choice if you want to substitute your weekly allowance, for example.
How much money you could make answering surveys will depend on several factors, including how often you receive invitations to give your opinion.
4. Start a blog and make $1000 as a teenager online.
You can create a blog and make money online as a teen that way. Being 14 years old or older, you can create content to target people your age. What better way to reach your generation than from someone who is living the same experiences.
To start, decide what niche you would like to make your blog about. Make sure there is plenty of interest in your subject so you can build a business around your blog.
You don't need special skills to create a blog since It's relatively simple. This tutorial will help you set up your blog step by step.
In fact, you could make $1,000 as a teenager online with a blog. On top of that, all the skills you'll learn building will give you an edge to future online earning opportunities.
5. Review music and get paid for it.
Listening to music and writing reviews can be combined to make $1000 online as a teen. Sites like Slice the Pie will pay you to review songs.
Music producers and artists rely on your opinion to launch their records. That's why they are willing to pay for it.
The better and more in-depth your review is, the more money you make to slice the pie.
6. Become a Brand Ambassador.
As a brand ambassador, your function will be to bring new customers to the Brand you will work for.
A good starting point is the Boostapal Ambassador Program which is designed specifically for teens.
You will earn $10 per student you bring to the program. Additionally, you will get paid $5 per adult that joins with the student you brought. You can spread the word through all your social media accounts or print flyers. Make sure you include your referring code.
This gig can help you earn $1,000 as a teenager a month if you put in the time and effort.
7. Make money testing websites.
Making money as a website tester can be a fun, easy way to make money online as a teenager even make $1000 as a teenager.
There are many platforms out there looking for testers of all ages. After all, companies need people to test the functionality of their website and collect feedback to improve customers' experience.
With UserTesting, you can earn $4 for every 5-minute test, $10 for every 20-minute test, and between $30 to $120 for live interviews.
8. Voice-over acting
Voices.com is always looking for voice-over talents. If this is your thing, you could make $1000 as a teenager online lending your voice for such projects and it is free.
Although they don't allow people younger than 18 years old, they allow your parents or legal guardian to register a membership for you. as long as your parents manage the account, you are good to go.
As a voice-over actor on voices.com, you could earn from $100 to $250 for 30 seconds or less. It all depends on how large the audience that the finished product will reach is. The medium where your voice will be used also influences your earnings, meaning radio, TV, or internet video.
9. Create and grow a Youtube channel
Youtube is a mine gold. There are so many 14-year-olds, even younger, making money on the platform, and It is mindblowing to see their income reports. It is not a way to make money fast, but its potential is huge to make money online as a teen.
What works on youtube is being consistent and keyword research. It used to be easier to get tones of view a couple of years ago.
However, there is still an opportunity, and you better get started now. Even if you don't feel comfortable in front of a camera, you don't have to show your face.
If you watch youtube, you may have noticed some channels that never show a face. You hear only the voice of someone explaining the videos. They make money too.
You don't need a viral video; you need lots of videos that have some views. That's why you need to upload regularly to build your portfolio. The more videos you have, the greater your chances of making money.
You will need a computer and a device to film the videos. I use Davinci Resolve to edit my videos. It is a powerful editor and easy to use. However, If you have a smartphone that can capture quality videos, you don't need anything else.
Your income potential is unlimited. To be safe we can say that you will make $1,000 as a teenager.
10. Make money on Tiktok.
You probably have a TikTok account, and if you haven't started to increase your following, you should do that.
Tiktok can help you make $1000 as a teenager online if you have a good number of followers or if you grow a following.
One thing that teens are doing right now to make money on Tiktok is growing an account and then selling it. Depending on the niche( for example, gaming or fashion)you select will rely upon how profitable a sale you can make.
Once you have learned how to grow a TikTok account, you can offer consulting services for a fee to help others replicate what you did.
Or can create a course and sell it to people interested in creating a successful TikTok account.
11. Create an online store
Regardless of your age, creating an online store can be a profitable venture. Platforms like Shopify will require you to be 18 years or older, so you will need to bring an adult on board to help you sign and consent to your account. Other than that, you can run all the operations by yourself.
If you offer good customer service and sell quality products, people won't care if you are 14 years old. It is up to you to run a top-notch business. Being a teenager is an added advantage since thinking outside of the box comes naturally for people your age.
Now back to the online store, what can you sell to you make $1000 as a teenager online? The sky's the limit, honestly. I do recommend that you sell products that people are currently actively looking for. Also, the products you choose shouldn't be easy to find in a regular store like Walmart.
Think of a product that you love and would like to improve. You can contact manufacturers and modify them. If you need expert advice, like an engineer, you can always hire someone on Fiverr or Upwork.
12. Print on demand to make money
Another option is to print on demand. You will still need to set up an online store if you want to use different print-on-demand sites. You would use apps like Printify or Lulu Xpress, which are integrations that Shopify offers.
Print-on-demand is a great business model to make money online as a teen since you don't have to hold inventory or take care of shipping.
You need to come up with creative ideas to imprint in the products you decide to showcase in your store. You can sell anything from T-shirts, phone covers, mugs, pillows, framed posters, beach towels, aprons, and more.
If creating a store will hold you back, then try Redbubble. It is a simpler alternative and a great way to make money as a teen doing Print on Demand.
13. Dropship and make $1000 as a teen online
Similarly is Dropshipping, but in this case, you will source the products directly with the manufacturers. When someone purchases in your store, you buy the goods on the manufacturer's website, and they fulfill the order.
Applications like Oberlo make it easy to source the products to integrate into your store, find reliable manufacturers, and your dropshipping business easier in general.
Dropshipping is a super simple yet effective way to make $1000 as a teenager online. I am pretty sure you can earn even more than that.
14. Make money on Etsy selling unique items.
You could also create a store and sell your creations on Etsy. This Platform is the destination for people looking for unique handmade items. So if you can do creative crafts, you can make money as a teen there.
Examples of things you could sell include candles, wedding gift baskets, lip balms, handmade soap, perfume, organic shampoo, or beauty products.
You will have to put your own twist to stand out and find creative ways to bring people to your store. The more people you can bring, the greater your chances to make $1000 as a teenager online.
One way to bring to your Etsy store is by paying for ad space in either Google or Bin.
Or you could use Pinterest to create a following and get people interested in your products.
15. Sell your unused stuff.
Chances are you have stuff lying around that you haven't used in a long time. Selling them is a good idea to make quick cash.
You can even ask other members of your family if they want to sell their unwanted stuff. Giving you extra things to sell, and at the same time, they might even appreciate you helping them get rid of things that may be just collecting bust.
When you get serious about making money like this, you will find opportunities no one else would think about. Your mind will shift, and you will start thinking like a business person.
Decluttr.com can help you sell your tech. Whereas, on thredup.com, you can sell used clothes.
How can a 13 year old make $1,000 dollars?
All the previous ways I mentioned on how to make $1,000 as a teenager apply to you as well if you are 13 years old. If you ever decided to give blogging a go, you'll know why I mentioned 14 years. or how to make $1,000 as a teenager.
There are so many opportunities online and offline to make money as a 13 year old. You just need to take action and choose the one that resonates with you the most.
It is also worth mentioning the long-term potential the way you choose to make money has. You may be looking today to make $1000, but if you learn and develop a skill that will serve you for the years to come, you can make 1000 every day for the rest of your life.
If I were in your shoes, I would learn digital marketing and start an online business. It is not easy, but with the right mindset and all the time you have in your hands right now, you can do great things!!
Conclusion
There you have how to make $1000 as a teenager online for free. You are all set to get started. You could start and try as many options as you like. I would master one way to make money and then move to the next one.
You won't get short of ways to make extra cash, that's for sure. Good luck in your new adventure, and have fun making money online.
If you are looking to make some pocket money here and there, this list of game apps will pay you real money.
For the fastest ways to make money, follow the link.