Pinterest was a complete mystery to me before I started learning digital marketing. Every time I found a successful blogger, they always talked about how Pinterest drove massive traffic to their sites. I couldn't get my head around Pinterest until I realize that if I wanted my business to make money, I needed to break the resistance and finally understand and master Pinterest once and for all. So if you're going to make money with Pinterest, stick around. I will show you how you can master the game.
Facts about Pinterest that will help you understand how to make money there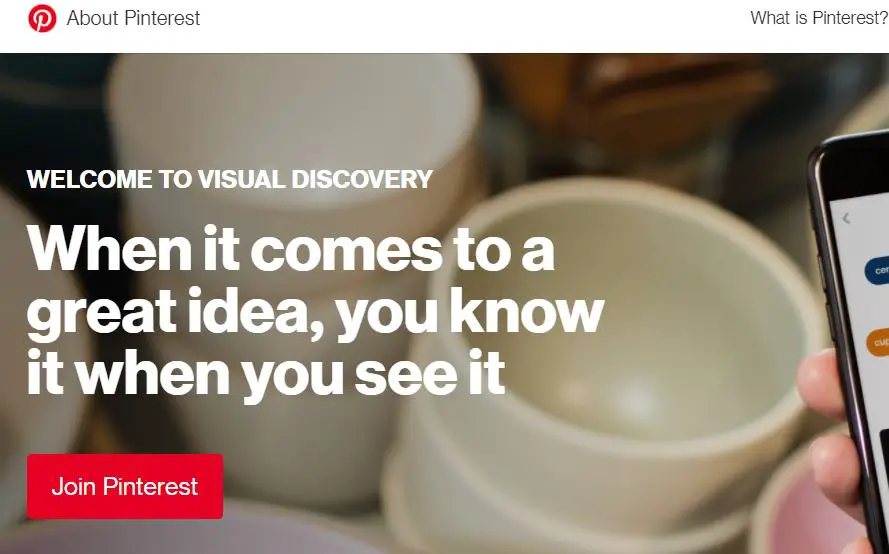 Let's see some facts that you might not be aware of or might have some misconceptions as many people have, which will help you understand why Pinterest is such a great platform to make money.
Contrary to many people's belief, Pinterest is not a social network but rather a visual search engine. That means Pinterest users are there to search for ideas and discover new ways to improve their lives. They have the intent to try and buy new things.
Pinterest surfaces the right idea to the right people at the right time based on people's interests and search behaviors. Connecting people with the pins they are more likely to engage with.
Your chances of making money on Pinterest are huge. Meaning you get to access a highly engaged audience of more than 367 million each month.
If you are wondering how many followers do you need to get paid? Since Pinterest is not a social platform, the number of followers you have doesn't determine your income potential. What truly matters is pins saved, your number of impressions but most important of all is how many people click a link to your page, which will eventually make you money.
The size of your website or company does not determine your success on the platform. You can easily outrank big brands by following Pinterest's best practices, creating engaging Pins, and pinning regularly.
Can I get paid from Pinterest?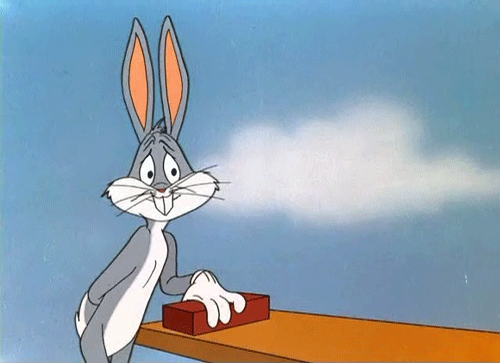 No, you don't get paid using Pinterest or Pinning in any way. You can apply the strategies I have outline here and start making money on Pinterest.
How many Pinterest followers do you need to get paid?
You don't need millions of followers to monetize your audience. Since Pinterest is a search engine, the number of followers doesn't matter much. However, pay close attention to engagement, which is your most important Pinterest statistics. You can have 2k monthly views, and if 1k people visit your site or affiliate link, you beat an account with a 10k monthly view and low engagement.
Is a Pinterest business account free?
A Pinterest account is entirely free. You convert your personal account to business, and you are all set. Just make sure to hide your private boards. You don't want to mix your stuff and get your audience confused.
Know lest start discover the 6 best strategies to make money on Pinterest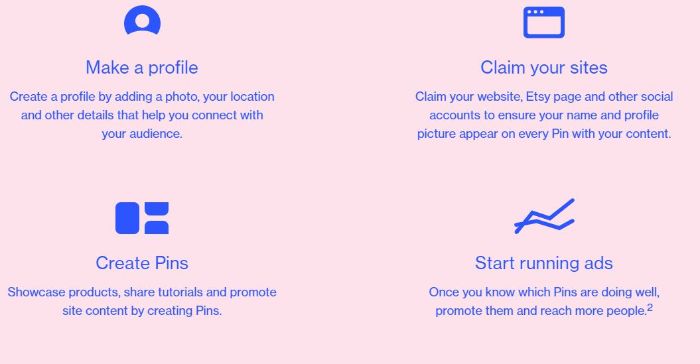 1. Start a blog
Starting a blog is the perfect, easier way to make money on Pinterest. Although having a blog is not a requirement to make money on Pinterest, it will bring you better results because it is more sustainable in the long run. Learning how to make money on Pinterest with a blog will help you acquire invaluable skills to serve you well in life.
People are more likely to buy something from someone they know and trust. That's your blog role, letting people know who you are and how you can help them genuinely.

As soon as you have your blog up and running, you can start optimizing your Pinterest business profile, so their algorithm starts picking up on your content.
Optimize your blog for SEO
You must invest the time to learn Pinterest SEO and google as well. SEO means search engine optimization; if you have never heard the term before, it is the practice of optimizing your content and website to be search engine friendly indistinctively of whether you are optimizing for Pinterest or google.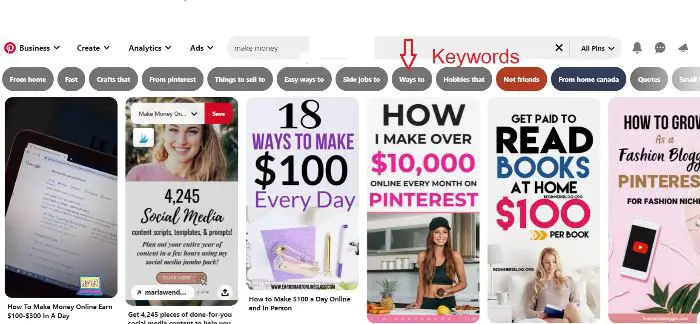 Pinterest SEO involves optimizing your image's text and description so Pinterest knows what your pin is about and can present it to pinners when the term is searched for in its platform.
I know there is a lot to learn, but it is not that complicated. Once you understand all the techy terms and how they will help you make money on Pinterest, you will value your effort.
Starting a blog is simple, and anyone can do it, and Pinterest can help you monetize your blog faster than any other traffic source.
However, it does take time to see the financial results. If you are willing to take the leap and work hard, starting a blog, can bring you immeasurably life-changing results.
There are hundreds of successful bloggers taking advantage of Pinterest. Head to the platform and search for income reports, and you will find enough proof to convince you that blogging can make you money. Bloggers report their income as a marketing tactic, and for new bloggers is energizing to see what others have accomplished.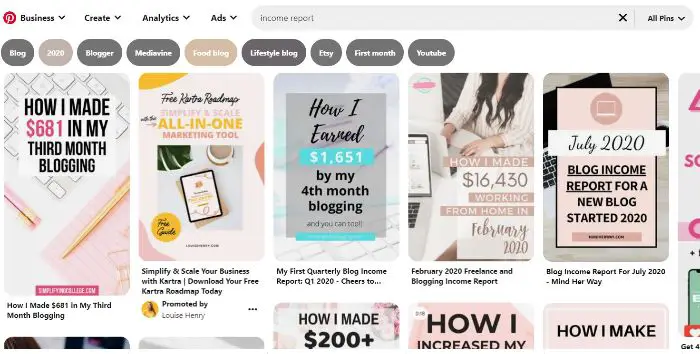 So if you are not in desperate need of quick cash, give blogging a go and start shaping your future earning potential.
2.

Drive traffic from Pinterest to your e-commerce store
By now, you know that Pinterest is a great channel to bring traffic to a website. In the same sense, you can get traffic to an e-commerce store using Printerest, which can translate into money from sales derive from your digital store.
Regardless of the platform that your store is built-in, either Shopify, Etsy, WOODcommerce, and so on, Pinterest can help you grow your traffic.
Either organic or paid traffic can help you boost sales, and the more people you can get to interact with your products, your chance to make a profit increases. That is why learning how to drive traffic from Pinterest will make you money.
Essentially you will use the same strategies that if you were to bring traffic to a blog, but this time you direct it to a store.
97% of top searches on Pinterest are unbranded searches, which means people search for sneakers, not Nike sneakers. You can reach your audience and influence their buying intent early before they've made up their mind. They find what they love. You grow your money.
Pinterest can also help you bring traffic to your Redbubble store to make more money there. 500
3. Pinterest virtual assistant
Another way to make money on Pinterest is by becoming a virtual assistant. If you find your way into Pinterest and become an expert, you can start using your skills to help business owners maintain their Pinterest presence and charge for it.
As a Pinterest virtual assistant, you will be primarily managing other businesses' accounts. Your main functions will be pinning regularly, creating pin descriptions, pin design, or managing advert campaigns. Overall you need to produce results for your clients based on their goals.
You can expect to make $15-20/hour for an absolute beginner, while the rates for a Pinterest expert can go as high as $75-100/hour.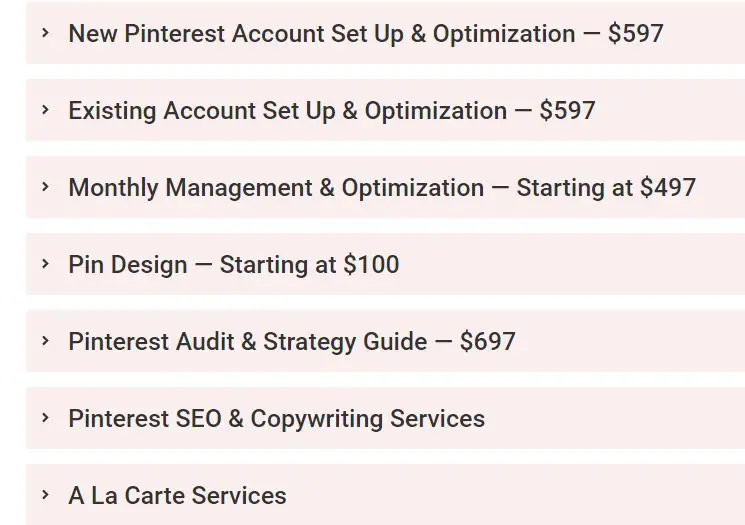 There are excellent courses out there to get you started. My favorite Pinterest expert is Amy LeBlanc's. Her lessons are easy to follow, and they work!!.

After taking her Pinterest Rank Boots free course, my Pinterest impression went up to 10k as soon as I implemented them. She also has resources to help you set up your virtual assistant services. Check her out.
4. Become a Pinterest auditor.
Some people prefer to learn all by themself and won't hire a Pinterest virtual assistant; however, you can offer Pinterest auditing services. This is like consulting, but you will check your client accounts are set for success. You will corroborate that their boards are optimized for SEO, their Pin designs are good quality, or if they are using the right pining strategies.
For a personalized service like that, you could charge anywhere from 500, provided that you are confident that your clients will see results after they hire your services. You can also make an auditing checklist and sell it. Amy sells hers for $697.
5. Make money on Pinterest with affiliate marketing.
Whether you have a blog or not, you can make money on Pinterest using affiliate marketing.
Affiliate marketing is when you associate with a business or brand to promote their products or services. You get a percentage commission of the sales that originated with your affiliate link.
An affiliate link is an URL that will direct your traffic to the product you are promoting. Once your visitor clicks the link, a piece of software is inserted into their browser. That piece of software is known as a cookie, and it helps someone track where the client came from. Eventually, you get paid for initiating the sale.
To find affiliate partners, you will need to register with affiliate networks or contact directly the brands you want to promote. Affiliate networks are the link between you and the brands or businesses you will promote. It's up to you what option to use. Once you get to know the company, you decide what works best for you.
Be aware that some affiliate programs won't allow you to post the affiliate links directly to Pinterest. That is something to consider if you will place the links without direct them to your website first.
6. Convert your Pinterest knowledge into digital products.
Once you have dominated Pinterest strategies and have driven results for you or your clients, you can start teaching what you have learned, and you can make money that way with Pinterest.
People are willing to pay you to cut their learning curb and get results. Creating and selling your digital products can accelerate your success and make you a lot of money. Pinterest is one of the best channels to drive traffic to a new website. New bloggers and even seasoned ones will be willing to pay you for your expertise to grow their businesses. If you can pack your knowledge into an ebook or digital course, I am confident you will have great results.
How to make money on Pinterest without a blog.
You can make money on Pinterest without a blog. Most of the strategies I have shared here are valid money-making options; however, your best bet is affiliate marketing, and Pinterest allows you to pin using affiliate marketing links.
Firstly select the products you want to promote. Do exhaustive research about the profitability of the niche. Answering questions like how many people are actively looking for this product will help you determine your money-making potential.
Secondly, Find affiliate programs and start applying. Make sure to read their policy so you don't infringe any agreement by pinning their links directly to Pinterest.
Third, create a Pinterest account and optimize your boards for the niche you select. Create SEO-rich boards and descriptions.
Once your profile is optimized for SEO, dive into the psychology of what makes headline catching and start creating the best copy for your Pins. And don't forget to include keywords on your pins images as well.
Lastly, don't forget to include the affiliate links.!!!
In a nutshell, this is what you will do to make money on Pinterest without a blog.
Select a well-researched niche and product
Find and apply for affiliate programs
Create a Pinterest account.
Start designing eye-catching pins.
Develop an irresistible keyword-rich copy
Optimize your boards for SEO.
If you need more resources to help you make money you will find more here.
Conclusion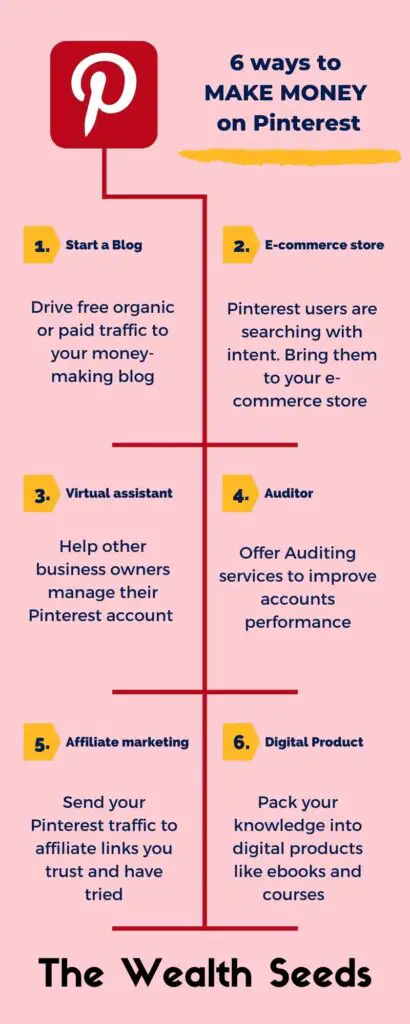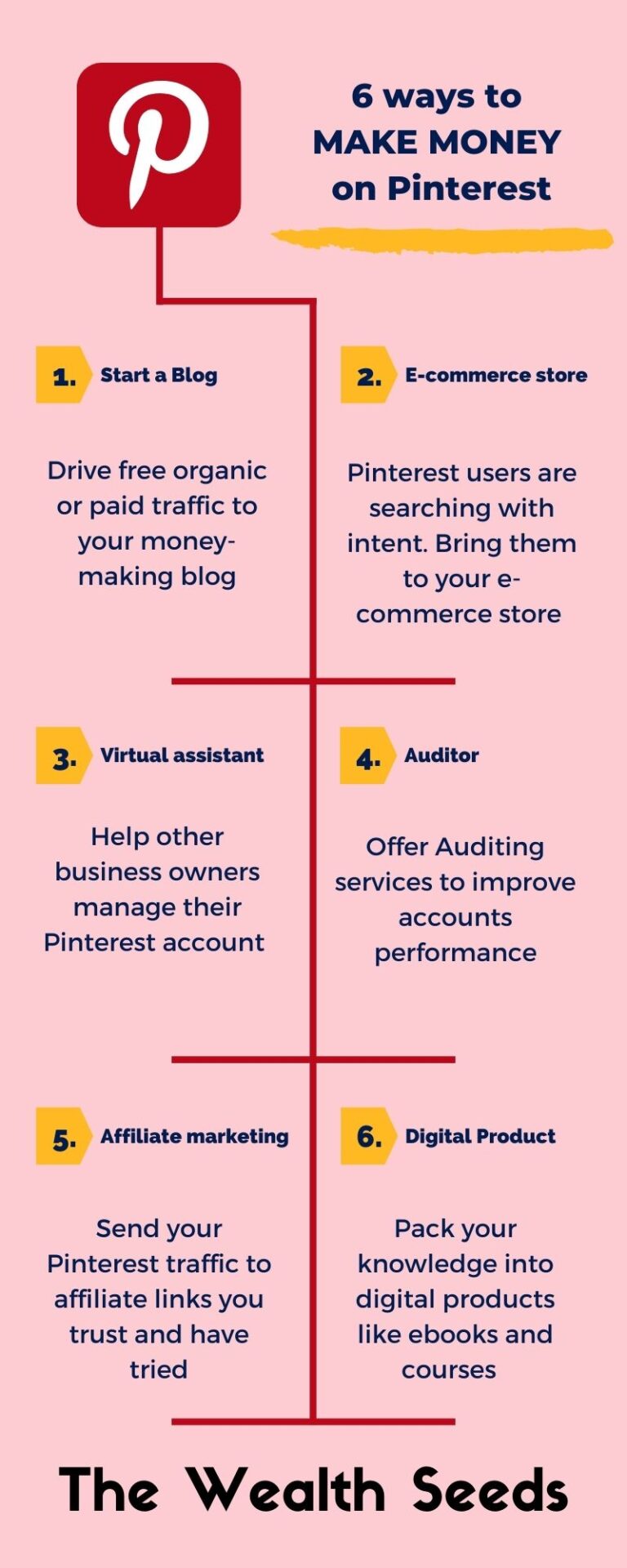 As you can see, Pinterest can be a great source to make money, and it well worth the effort to learn how to use it for profit.
I would start focusing on SEO and creating great content, and you will have fantastic results. Good luck to you and come back to tell me how much money you made 😉
Related Content: