Have you been wondering what ClipClaps app is and if it's legit or not? Have you heard it's fun but don't know much else? Well, this is the place for you. I will explore what ClipClaps is, how it works, whether it is legit or not, and any pros and cons that come with it, so keep reading to find out more.
This post may contain affiliate links, and we may receive compensation when you sign up at no cost to you. Please read the disclaimer for more information.
ClipClaps app review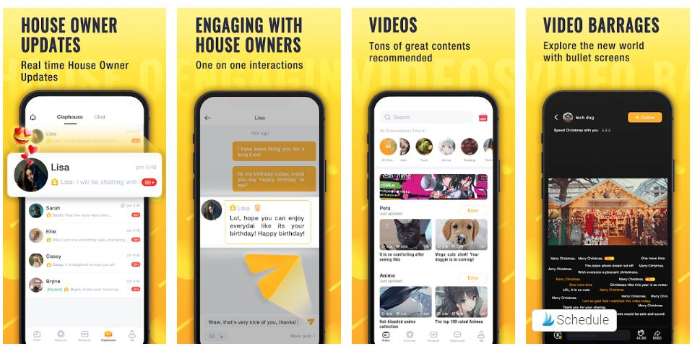 The following ClipClap review is my opinion based on my experience. These apps sometimes can change. That's why I check my content frequently so you have the most up-to-date information.
Let's get started.
What is the ClipClaps App?
ClipClaps is a video player and game app that allows users to gain "Clapcoins" and raffle tickets for each video watched, uploaded video, and the games you find within the app. The "Clapcoins" and raffle tickets translate to real-life cash and rewards that you can redeem for Paypal money or gift cards.
In other words, ClipClaps is a reward app where you could earn some extra money for doing things like playing games or watching videos. Much similar to GPT sites, but you have it right on your phone.
ClipClaps is available to download in Google Play for Android devices and on the App Store for iOS phones.
On both platforms, the ClipClaps app has outstanding reviews of around 4.3 stars and it has been downloaded more than 10millions times combined.
ClipClaps is owned by GRAND CHANNEL ENTERTAINMENT Ltd. They answer any complaint or question you might have. So keep that in mind in case you ever need to contact them.
How Does ClipClaps App Work?
As soon as you download the ClipClaps app, you can begin gaining rewards by watching videos, uploading videos, and playing games within the app. When you're watching videos, there is a bar at the bottom of the screen with a treasure chest.
As you watch, the bar will fill and reach the treasure chest, which contains rewards in the form of Clapcoins and raffle tickets. You can also earn Clapcoins by Playing games and uploading videos. 
Additionally, you will earn Clapcoins passively when you receive "claps" on the videos you have uploaded. The more claps, the more Clapcoins you will receive at the end of the day.
There are also a few other features, such as financial planning, where you can "invest" Clapcoins and make even more Clapcoins off your investments.
There are also daily bonus spins that allow you to spin a wheel for more rewards. So there is plenty of room to earn extra cash. 
Yes, I get it that doesn't answer your question if Is ClipClaps app legit. We will get there
 How Do You Make Money on the ClipClaps App?
You can make money by investing your Clapcoins to make more, spinning the bonus wheel, uploading videos, and receiving "claps" by watching videos or playing the in-app games.
Each of these methods will earn Clapcoins, which in turn, you can redeem on Paypal for real cash, or you can make raffle tickets for things like Amazon gift cards. 
Pretty simple right?
How and when can you withdraw your earnings
You can cash out at $0.10, which is relatively fast compared with other similar apps. Before you get too invested in the app, link to your Paypal account and make sure everything is working correctly. Try for yourself that the ClipClaps app does pay. 
 Your second cashout will have to wait until you have earned $10.00. 
There is plenty of proof about people who have successfully withdrawn their earnings. So, if you ever were concerned about wasting your time and not receiving payment, this won't be the app that will let you down.
How Much Money Can You Make?
Unfortunately, ClipClaps is not the place to go for a reliable money-making side hustle. Unless you spend a ton of time on the app, it is a long haul and a tough grind to make more than a few dollars every few weeks.
It is definitely an entertaining app because the videos are fun to watch, and the games are fun to play, but the real-life payout is pretty minimal.
If don't have big earning expectations you will be ok. There are few reviews where people spent a year to reach $10.! That's crazy.
Is it Legit and Safe?
The ClipClaps app is definitely legit and safe because you do earn real rewards that you can deposit into your Paypal account.
However, there are several mixed reviews about how easy it is actually to earn enough money to make the process worth it. Which doesn't make it any less legit or turn it into a scam.
But yes, the simple answer is that ClipClaps is both legit and safe to use. 
However, I always like to take extra precautions when dealing with online businesses. For example, don't treat ClipClaps like a bank. If you have reached your cashout limit, don't leave it there and transfer it to your Paypal account.
Never share sensitive information that can compromise your identity. Usually, companies go the extra mile to ensure their data is safe. That doesn't mean they can't be hacked and your personal information gets in the wrong hands. Just
They offer in-app purchases so keep that in mind.
ClipClaps app pros and cons
Pros
The pros of the ClipClaps app are that it is a fun app where you can access enjoyable videos and games and make some money while you're at it. 
It requires minimal effort to watch videos or play games, and if that is something you already spend a lot of time doing (and not getting paid for it), then ClipClaps might be the place for you! 
There is a wide variety of content that can make it fun for anyone. 
 Cons
It is difficult and extremely time-consuming to make significant amounts of real-world money on ClipClaps.
 If you are looking for a side hustle that will make you some quick cash, ClipClaps is most definitely not the place for you
What other people are saying about ClipClaps app
There is a mixture of reviews. Some people love Clipclapas, and others hate it.
The good reviews restate that the app is super fun and that you, in fact, get paid.
Even the five stars review says that it can take a long time to earn and to withdraw. But eventually, you can get your money for real.
The bad reviews start around that the app can have bugs and that the ads can be annoying.
Ads are the way ClipClaps make money, so that you can expect a lot of them.
 Is ClipClaps app Worth it?
ClipClaps is a fun app that is an easy way to make a little bit of extra cash. It's tough to make enough cash to justify spending your time on the app if it's not something you already enjoy.
 However, if playing games and watching videos is something you like spending a lot of time on, it's worth checking out because you will get paid some real-world cash for the time you spend there. 
Clipclaps app alternatives
There are a lot of other apps that work similarly to ClipClaps. Some are better, others not so bad. These are the ones I have tested:
Final thoughts about ClipClaps app
There you have it, ClipClaps app review. You discovered that ClipClaps is a legit app that will reward you for your efforts.
Keep in mind that if you are looking to download the app thinking you can make decent money with it, that's not the way to go.
Your meaning potential is relatively low, and you will have to invest a lot of time to get to $10. There are far better ways to allocate your free time to making money online. You could, for example, start a money-making blog.