If you recently came across and as promoting Cash'em All app and are wondering if it is a legit app this post is for you. I am about to unveil everything you need to know about Cash'em All app.
I was in the same spot as you now and downloaded the app. This review will show you what I learned and what you should discover too.
Let's get started
Cash'em all app review 2021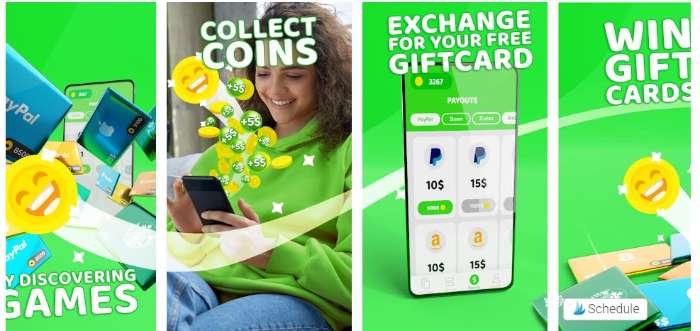 What is Cash'em all?
Cash'em all app is a free game app that rewards you for playing games. It is available to download on the Play Store only for android devices on Google Play. 
It is an easy-to-use app that doesn't require in-app purchases.
Cash'em all app is part of the JustDice company, which belongs to the Applike Group. The company was founded in 2015, and it has over 500 million monthly users distributed along with all its apps portfolio. The company headquarters is in Hamburg, Germany.
The app has been downloaded more than 10M times and reviews 4.3 stars with over 580 thousand contributions. 
How Does Cash'em All app Work?
Cash'em all is super easy to use. Download the app and get rewarded for your time playing or installing apps.
It has a minimal design that can give the wrong impression that it may be a scam app. But hey!!, control your emotions, and keep playing. Don't let simplicity full you;) 
They will ask you to verify your identity once you download the app. Although it is not a requirement to play, you need to verify your identity to withdraw your earnings.
Once you have enough coins, you can withdraw your earnings to Paypal, or you can select a gift card from the retailers available.
You can also earn money referring your friend and family. You will make a percentage of their earnings for bringing them to the app. 
Who can join?
The content in the app is rated for teens. So teens and older can join the app. 
To take full advantage of the money-earning power of the app, you will need to register and provide your email address. Additionally, you will need to take a selfie.
The selfie serves as verification to prove that you are, in fact, a person and not a robot.
This practice is becoming more frequent as app developers try to prevent fraudulent use of their mobile apps. 
What Games are available on Cash'em All app.
There is a wide variety of fun games on Cash'em All app. Among the games you can find on your offer wall are:
Casual, Strategy, Action, Puzzle, Adventure, Arcade, and so much more.
You won't get bored playing one game. they are always adding new ones, so you are covered.
Can you make money in Cash'em All?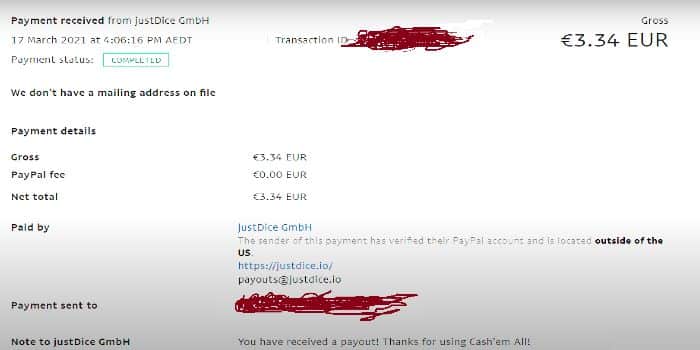 You certainly can earn money with Cash'em All. There is a lot of proves out there that shows that the app really pays. However, it is a lengthy earning alternative. You can't expect to earn a living using this app. But you can make your beer money, that's for sure.
Also, the coin accumulation ratios decrease over time, making it challenging to earn more as you increase in levels. Meaning that the more advance you become in the game, you will earn less. 
If you want to change this pattern, a good hack is changing games and trying new ones frequently rather than sticking with a particular game for long periods.
This decrease in earnings as you level up is typical in this kind of game apps. I haven't seen one that doesn't behave in the same way.
How much money can you make in Cash'em All
Based on other Cash'em All app' users previous earnings, you could be able to reach $40 to $50 bucks at the end of the month.
Once you start playing, you will be tented to believe that you can consistently earn at the same ratio. But that is not the case. As I explained earlier, your earning frequency decreases over time. 
It could take you as long as 13 hours to make $5, which is insanely slow despite being free money. But what really matters is that they do pay you. There is no doubt about it. 
Cash'em All app is a legit app that pays you. 
Given all the variables involved in earning process, it is hard to say precisely how much you can make. You cannot predict how much you will earn because it will depend on the country you live in, how often you play, the tactics you use, how often you switch to a new game, etc. 
Hacks to earn more on Cash'em All app
So by now, you know that as you become an expert on a game, you start earning fewer coins.
The solution to keeping earning coins consistently is to try new games. Don't get stuck playing the same game; otherwise, you won't make as many coins as you earn at the beginning.
Another hack to earn more is to make use of their referral program. Once you install the app, you can get a referring link to share with your friends.
You will earn a percentage of whatever money they make, which is excellent! The more people you refer, the more you make.
How do you get paid?
Once you have earned enough coins, you can withdraw them to your Paypal account. 
Depending on your country of origin, you can also opt to receive a gift card from Amazon or any other retailer available to you. 
To make $1, you need to earn 9898 coins. 
Your payments can take up to 24 hours to hit your Paypal account, but your money will show up. 
Is Cash'em all Legit? or Is it a Scam?
There is no doubt that Cash'em All is a legit app, and it will be able to withdraw your earnings without any complications. 
If you ever run into a problem, you can always contact the app developer. They will answer your questions. There is also a chance for you to contact the owners if you need to. 
The owner's Indeed profile is available on the Applike Group website.
Is Cash'em all  Worth It?
If you are going to play free games anyway, why not make some money in the way. As long as you don't have huge expectations like quitting your day job to play game apps, Cash'em All app is worth it.
Of course, each person has unique circumstances. If you need money right away, this is not the answer to your problems. 
Likewise, if you want to make substantial live changing money, this isn't the solution either. If this is your case, you should try blogging instead. 
Cash'em All app Pros and cons
Pros
Easy to get started
Proven to pay
Low minimum payouts
Free to use and no in-app purchases
Huge variety of games 
Referral program available
Cons
Low earning potential
Slow earning process. 
Cash'em all atlernatives
Last thoughts on Cash'em all app
There you have it!! This Cash'em all app review has covered all the details you need to make an informed decision about if Cash'em all is or not for you. But one thing is clear Cash'em all is a legit app.
All in all, I think it is a great app. There is plenty of information about the company and its founders, making this app a legit option to earn money online.