So you are indecisive about downloading the Spin for Cash 777 app. I get it, I know how it feels. This Spin for Cash app review will uncover everything you need to know.
The internet can be an intimidating place, especially when it comes to finding trustworthy information.
But my mission is to uncover all the legit money-making opportunities for you. I try the apps first, so you feel confident that you won't be ripped off.
I have been playing Spin for Cash and want to share my findings with you.
Let's get started!!
Spin for Cash App!-Real Money Slots Game & Risk Free, Review
What is the Spin for Cash 777 app?
Spin for Cash 777 app is a slot game mobile application that allows you to win real money entirely free.
There is no in-app purchase or need to add any of your financial or personal information, making Spin for Cash risk-free to a specific point. More on this later.
The app is owned by SHAPE KEEPER CO., LIMITED, a Hong Kong business headquartered in the USA.
You can download Spin for Cash on Google Play. It is not available for iOS devices.
How do you earn money on Spin for Cash?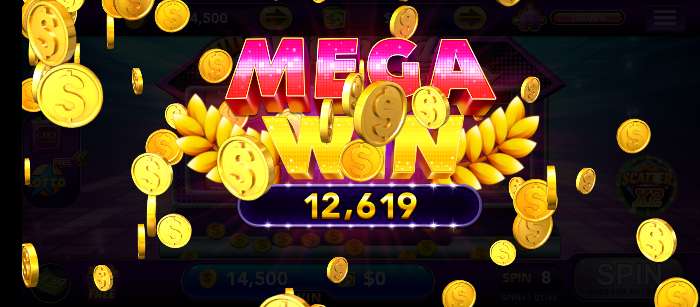 You make money on Spin for Cash playing slot games. As the name suggests, you spin and earn cash.
When you start playing for the first time, you will get a classic-looking spin game. You hit the spin bottom located at the end of the screen, and you are playing!!
You get ten spins for free, and when you use the last spin, you have to watch an ad to recharge your spinning count.
The ads won't pop up every time.
You control the ads you watch; however, the more you watch, the more money you earn.
When you reach a milestone in the game, they introduce you to a new game so you don't get bored. The graphics are fantastic and fun. It can be addictive.
When you earn a high price, you can play roulette to multiply the winning by watching an ad.
During the game, you can earn coins and cash. And there is always a pop-up for you to make more coins and cash.
Likewise, you discover cards, and after you have uncovered 24 cards, you earn $100.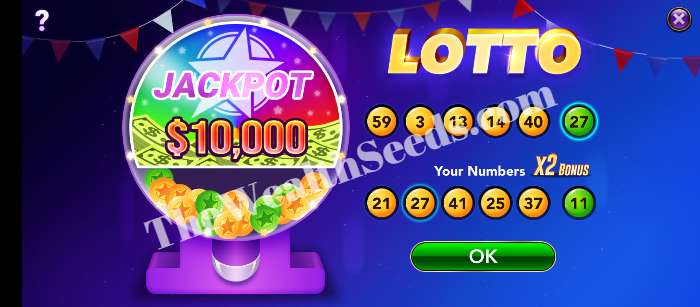 Another way to earn at Spin for Cash is by entering the lotto draw for a chance to win a $10,000 cash prize.
Can you truly make money playing Spin for Cash?
Yes, VIRTUAL MONEY, that's the simple answer. I started playing while I was walking on the treadmill. In 30 min I made $33.21 and 1.8M coins. Not bad, right?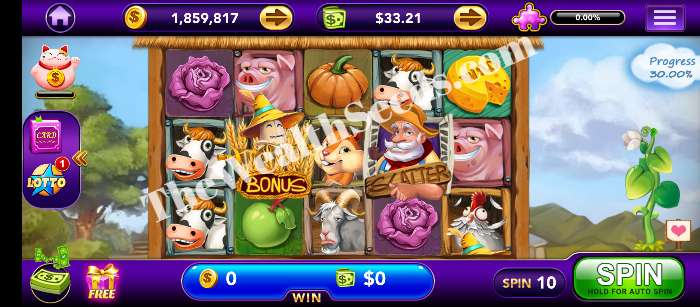 You can see my earnings at the top of the image.
The thing is that you won't be able to cash out your money. The first big earning are going to be big, so you get excited. Then it will take you forever to reach $99.99.
How does Spin for Cash make money?
You may think that all sounds too good to be true, but it is not. All the game apps make money with display ads. Spin for Cash should be able to pay you. They make good money every time you watch an ad. Other game apps do pay.
Spin for Cash partners with advertising companies like Google, Facebook, Instagram, or any other, and they earn money every time someone in the app interacts with the ads.
That's how they can pay you to play games. It is a win-win situation for everybody involved. Some apps pay more than others, and there are some that don't even pay.
How do You Get Paid on Spin for Cash App?
There is a minimum threshold to cash out your earnings.
To redeem your cash, you need to have earned $100. For coins, you need to have a balance of 10M coins. These numbers might seem like a lot, but at the rate you earn on this app, you will make $100 really fast. Of course, provided you spend time playing and using the app.
I am not saying that you will get rich playing slot games. If that is your thought, I encourage you to look for other ways to make online money more profitable-like for example, creating an app yourself or starting a blog.
Anyway, once you have reached those amounts, you can transfer the free money to your Paypal account. Or, if you prefer gift cards, they also allow you to cash out using gift cards.
Who can download and use the app?
If you are 16 or older, you are legally authorized to use Spin for Cash.
There are no geographical restrictions. However, your earnings potential will be directly affected by your location. That is because advertisers in countries like the USA, Canada, UK, or Australia tend to pay better than in other parts of the world.
Is it safe?
Spin the Cash is safe to use and download. There is no in-app purchase, so they will never access data like your credit or debit card information.
Only when redeeming your earnings will you need to verify your identity to access your PayPal account.
Regarding the personal information they collect from you, they declare that they will only use it when the law allows it. And they follow USA data protection laws.
They also have to comply with Google regulations to have the app available on the Play Store. So you are ok. They got you covered.
However, always keep an eye on any weird activity you find or request you receive. No one is except to be hacked, and Spin for Cash is not the exception, even though they go to great lengths to protect themselves and you.
Is the Spin for Cash app worth it?
Only you have the answer to this question. If you like playing slot games and earning virtual money. then yes. But don't do it for the money. It will probably take you an eternity to reach the cash-out requirement if you ever do.
Chris Swazzy is an app user that has been playing for 6 months, and the app stopped giving him rewards when he reached $99.99. He hasn't been able to earn that 0.01 cent!! That has a lot to say.
I couldn't find a single review that says that they had been able to cash out their earnings. I am playing myself to give the app the final verdict.
One thing is true, the graphics of the app are terrific!!
If you are interested in making money, on this website, you can find plenty of resources to set you on the right path to achieving financial independence, and playing games is not one of them.
How much can you earn?
Whereas it is easy to earn on this app, your earning won't be significantly high. I challenge you to install the app and make your first $100.
Many reviews say that after you reach a certain amount, the game will stop earning or break. I did see a decrease in cash prizes as the games changed.
Let's leave this question open. I will come back to see how long it took me to reach the cash-out amount and the withdrawal process.
Progress playing Spin for Cash until cash out
First Day playing Spin for Cash
I earned $33.22 and 1.86M coins. That was for 30 minutes while walking on the treadmill.
Second-day playing Spin for cash.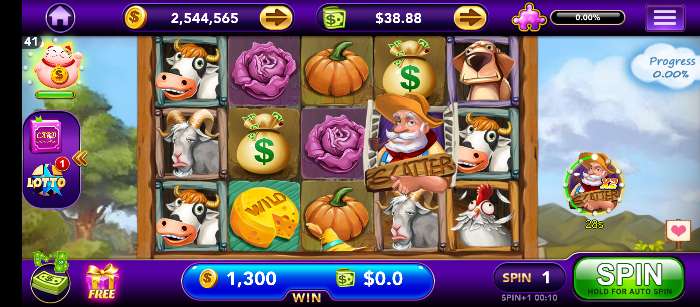 So I decided I would try to earn those $100 required to cash out on this app. I did exactly as the first day and spent 30 minutes playing slot while walking on the treadmill.
Let me tell you this, it was frustrating. I only earned $5 after spending 30 min spinning and watching ads. It is not bad, but compared to the day before; it is quite different. If this pattern continues, it is going to take forever to reach the cash-out amount.
The coin earnings were not that bad. In fact, it almost doubled the amount I earned the day before. Coins earned 2.5M.
Now I am thinking about all those bad reviews the app has. It may end up being true after all. But let's don't jump to the conclusion yet. Stay tuned!
Third day playing
I am disappointed with this app. I read all the 5-star reviews, and I couldn't find a single piece of feedback from someone who said they had cashed out their earnings.
People get excited when they start earning and leave a 5-star review; everybody is looking forward to the cash-out day.
Final thoughts on Spin for Cash app review
I tried and played as much as I could, and I wasn't able to reach the cash-out limit. Spin for cash!-real money slot pays? I don't think so.
777 Spin for Cash is no of those game apps that fill you with false expectations of big wins to then disappoint you. If you are looking to know if is 777 cash slots legit when it comes to making money, the stray answer is not.
But don't get discouraged. There are many other apps that do pay you. It is not something I would want to do for more than a week, but if you like playing anyway, you better go with an app that will truly pay you, like Bubble Cash which I have tried and tested.
There you have it, my honest review of the Spin for Cash app they simply don't pay.