This article is a PlaySpot app review. I will explore what PlaySpot is, how it works, and whether or not PlaySpot App is legit.
On the PlaySpot app, you can watch videos, take surveys, and play suggested games to earn real-life rewards via cash, PayPal, or Amazon gift vouchers. The app generates a ton of content, giving you a lot of variety to choose from. But the number of ads you will have to watch in the process is a significant downside to the app. 
What Is PlaySpot?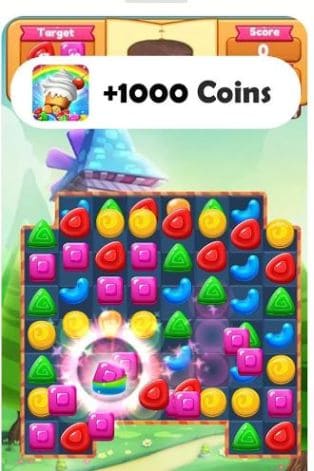 PlaySpot is fundamentally a money-making game app. These kinds of apps are known as GPT apps(get paid to). The app offers tons of games to play, videos to watch, and surveys to take, all of which earn in-app coins. You can exchange the coins for real dollars or Amazon vouchers. 
It takes 5,000 in-app coins to earn five real-world dollars. To make a twenty-dollar Amazon gift voucher, you will need 20 000 coins. 
Generating that kind of gain can be long and arduous if you only do it for the money. This app is not for you if you wouldn't be doing it for fun without the prospect of earning cash. 
PlaySpot is similar to JustPlay App. You have to download another app every time you want to play a new game. Additionally, you earn for downloading another app.
How to make money on the PlaySpot app?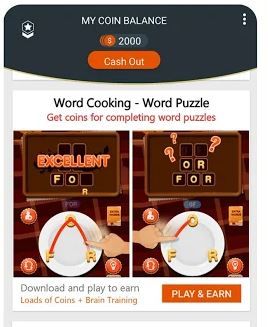 Like many other money-making apps, the goal is to watch, play, and interact with as much content as possible. That is because every interaction gains you more coins, which can become real-world cash.
However, one major downside of this app is the sheer volume of ads you will encounter. Every 30 seconds or so, an ad will pop up, even if you're in the middle of a game or something else. 
It's an ad-heavy platform, so if you can't stomach that much advertising, this app is not for you.
You will receive a free 1000 bonus coin when you sign up. 1000 coins translate into $1.
Another option to earn on Playsport is that after you reach 9000 coins you can upgrade to Pro level and get higher pays.
How much can you make on PlaySpot?
You shouldn't have high earning expectations with Playspot. The way they money is by showing you ads. Then they share some of their earnings with you. Although they can make a lot of money, your earning potential playing these app games is limited.
If you are persistent and consistently playing you are lucky if you make $10 on PlaySpot. And this is pretty much the norm in all these apps.
How long does it take for PlaySpot to pay out
You can cash out as soon as you reach the minimum cash-out threshold. The minimum amount you can withdraw in PlaySpot is $5.
How to withdraw your money?
As soon as you reach $5 dollars you can transfer your earnings to your Paypal account or select an Amazon or Google Play voucher.
It is really simple you just hit the redeem my point bottom and the app will guide your through the process of withdrawing.
Is the PlaySpot app Legit?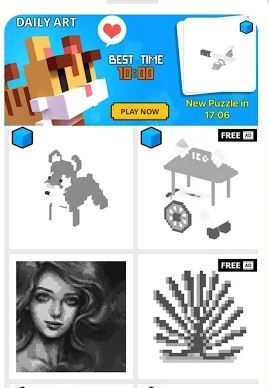 Yes, PlaySpot is a legitimate app. If you play enough, you will get enough coins to cash out, and the app will legitimately pay you in to your PayPal account or through an Amazon voucher. It takes 5,000 coins to gain five dollars or more for the other real-world rewards. 
The simple answer to the question of whether PlaySpot is legit or a scam is that yes. It is a legitimate app that will legitimately pay you real-world money. It is not a scam.
What Are the Pros and Cons of PlaySpot?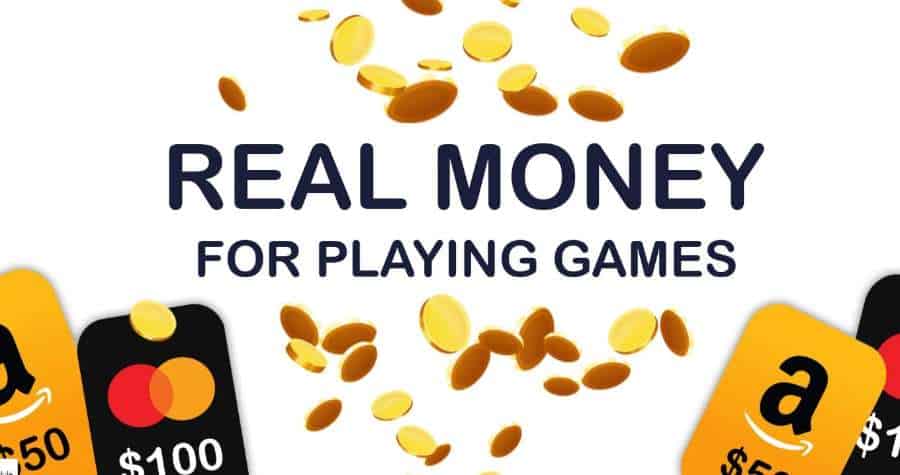 Pros:
The app is legitimate, and you can make real-world money with it.
If you already spend a lot of time playing games and watching videos on PlaySpot, you can get paid to do it. 
If you like trying new games all the time, the app will continually generate unique content for you to try out. 
Cons:
The app is designed so that your earning margin decreases significantly over time. You can make a lot of coins as you start playing a game. Those number trickles down to almost nothing. It is a long and slow process to gain enough coins to cash out when you only earn one or two coins per game.
There are SO many ads in this app. Pretty much every 30 seconds, you will see another ad, even if it interrupts what you are doing within the app. Clearly, PlaySpot generates revenue through ads, and you have to be willing to watch a ton of them if you're going to get enough coins to cash out. 
Because it takes 5,000 coins to cash out and can take the better part of a day to earn even half that, this is not an app where you should expect to make a lot of cash. 
The in-app games are not high quality and not games you would necessarily want to play again. Maybe one game in every one or two dozen you play is exciting or worth returning to. 
The terms and conditions state that the app can remove your account at any given time for any given reason. If you don't play enough games or engage with the ads they show you, They can delete your account (and your earnings). This is definitely a red flag.
Is PlaySpot worthy?
This app is probably only a good fit for a rare few. If you play games a lot in your spare time and want to try out a bunch of new ones, then PlaySpot might be worth a try. However, the time it takes to generate 5,000 coins or more for a real-world payout, combined with the insane number of ads you will have to watch, definitely makes this app low on my money-making options list. 
The reality is that PlaySpot is a legitimate paying app where you can make real-world cash if you play long enough and consistently enough not so your account remains active.
However, the cons outweigh the pros of this app. Although you can make real cash, getting there is pretty long and rough for the minimal payout. But still, PlaySpot is legit.
Final thoughts
If playing games, watching videos, watching ads, and taking surveys is something you would be doing anyway without getting paid, then PlaySpot might be worth looking into.
Getting paid for something you would be doing for free is a serious perk. 
If you want to make enough cash to consider this app a side hustle, then PlaySpot is not for you. The sheer number of ads you have to watch (one every 30 seconds) is enough to make anyone crazy. 
The ads are a distraction and a serious interruption and take away from the experience of using the app and gaining coins from it.
Also, the grind of needing the better part of a day to only make half of what you need for a payout is a considerable downside. It takes way too long (with WAY too many ads) to make enough coins for a real-world payout.