If you have ever wondered how to get free PayPal money instantly without having to complete annoying surveys, this post is for you.
Here you will find websites and apps that will pay you without doing anything other than sign up with your email to their site and other options to get PayPal money right away. Stay tuned. This gets interesting
Borrow money from PayPal and get money instantly.
One option to get money from Paypal is borrowing it. Yes, you can borrow from Paypal.
There are several options available to borrow from Paypal, depending on your current situation.
If you are looking just to get access to, let's say, $200 right away, you could borrow it using Paypal credit.
Paypal Credit works as a line of credit. You can use it to purchase from millions of stores that currently accept Paypal.
It is easy to use, and the application process is relatively straightforward, and there is no annual fee for Paypal credit.
Once Paypal approves your account, you will receive a minimum $250 credit line to start with. You better never miss a payment, or you could be penalized for late fees of up to $40.
The beauty of Paypal credit for you that are looking to access money instantly is that if you need to make a purchase of $99 or more, with Paypal credit, you don't pay interest if you pay in full the purchase amount within six months starting from the day you make the purchase.
However, keep in mind that you need to make minimum monthly payments. Also, be careful to pay it within the term. Otherwise, you end up paying interest starting the purchase date.
And it gets better; that offer is valid for every purchase of $99 or higher it is not a one-time offer. You can use it many, many times. If you have borrowed money before, you know that borrowing is not free and is definitely no ship. So Paypal credit is a fantastic opportunity to access free money immediately no catch and without surveys.
How can I get PayPal 20 fast?
The fastest way you can add 20 to your Papal account is by signing into any two sites listed here, offering $20 and 25 to sign up. Such is the case of Swagbuck and Ibootta.
Another way is to invite two friends to open a Paypal account using your referral code that way, you make $10 per friend, and they earn $10 too. There is a maximum of 5 friends you can invite, keep that in mind.
Top websites to earn free Paypal money instantly
The other option you have to get free Paypal money comes down to signing up for the websites listed here. They all offer different incentives to sign up with them and earn free PayPal money. None of these websites are surveys, so I've got that cover for you.
1. Swagbucks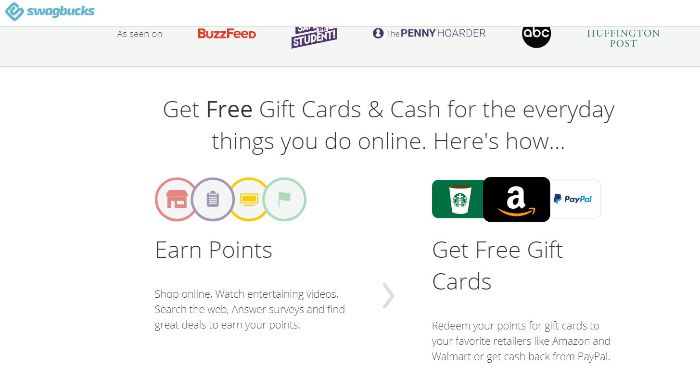 Swagbucks is a GPT website that will pay you free PayPal money instantly, no surveys, just to register on their website. Right now, you get $25 free on your PayPal account, doing close to nothing.
You can redeem your free PayPal money, or you can stay active on the platform and earn more money.
People make, on average, from $20 to $300 a month using the options Sawgnukcs offers to make money online.
If you want to stay around and give it a try, you can earn money online by watching entertaining videos, shopping online, searching the web, and finding great deals to earn SB points no catch no surveys.
Then you can convert your points into PayPal money.
2. Rakuten
Rakuten is a cashback website that is giving free PayPal money these days. You get $5 when you join their shopping site. You get free money instantly no catch.
They are one of the largest cashback websites; the chances are that you may have seen their TV ads if you live in Canada or the USA.
Besides shopping and getting cashback on your purchase, you earn by referring people to the website. This is the most effective way to make money on Rakuten since you make $25 for each people who join through your referral.
3. MyPoints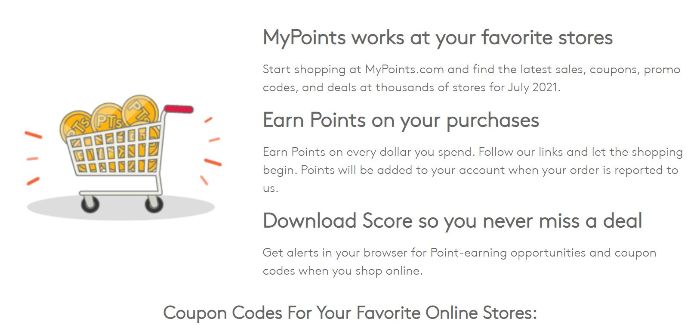 You can make free Paypal money instantly with MyPoints without surveys. Right now, they are offering a $10 welcome bonus. Perfect if you are looking for free money just to sign up.
MyPoints is a Cashback reward website that can help you make earn free PayPal money no catch.
When you register with MyPoint and start shopping in your favorite online stores, you get up to 40% back.
Stores like Walmart, Best Buy, Home Depot, and Amazon are among the 2000 retailers available in MyPoints that offer juicy rewards.
You don't need to take surveys to make money online with MyPoints.
4. Timebucks
Timebucks will pay you free PayPal money instantly without surveys. They don't have an approval process which means you can start making money instantly.
You could earn $10 to $20 daily depending on how much time you have to Watch Videos, Install Free Apps, Follow people on Instagram, VotePolls, Referrals, and more!
Timebucks has a referral program ideal for earning free money since the only thing you do is send people to their websites. There is no catch to this. You get free money instantly.
For every friend you invite, you earn a 15% free commission on your friend's earnings. Additionally, if they advertise, you earn 5% on their advertising deposit.
Likewise, you have the opportunity to earn one of their free cash bonuses by participating in their daily competition, which is another chance to get free PayPal money by doing nothing.
5. Honeygain
Honeygain is giving away free PayPal money when you join them instantly and without surveys. More specifically, you receive a $5 welcome gift.
If you are wondering, How you can get PayPal 5 for free? When you join Honeygain, you instantly get $5 without lifting a finger and without surveys.
So what's the catch? HomeGain is a free app that is available on any PC or mobile. When you download and install it on your PC or mobile devices, you will share your unused internet data, and they will pay you for it.
If you worry about your online safety for sharing your data, don't. Honeygain doesn't gather sensitive personal data that can compromise your privacy.
You can add up to 3 devices and earn up to $20 monthly for doing nothing just getting free money instantly, no catch.
6. Ibotta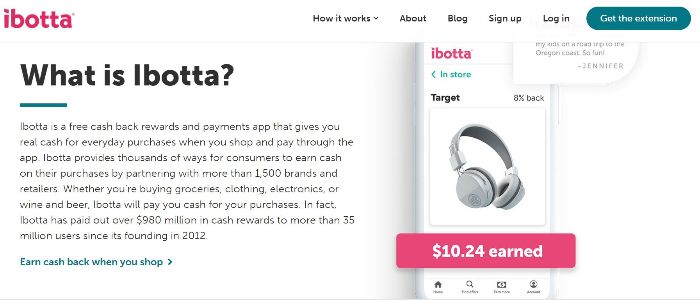 Ibotta is a free cashback rewards app to get free Paypal money when using the app instantly and without surveys.
At the moment, they are offering a $20 welcome gift that you can deposit directly to your Paypal account.
Apart from that, Ibotta will help you earn cash on every purchase you make through their app. It works smoothly. You do your grocery or clothing shopping in the same stores you normally go for shopping online or in-store, and you get instant cashback on your purchase. Cool right!
7. Receipt Hog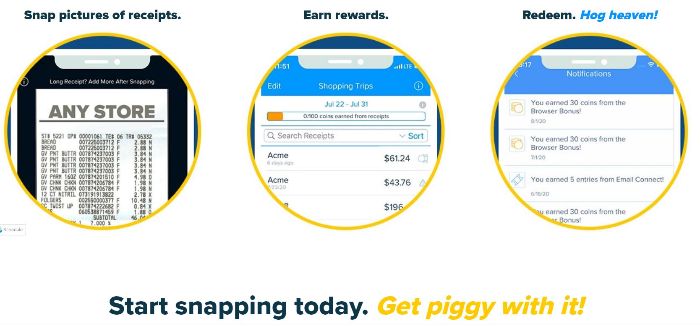 It can't get easier than this to earn free PayPal money. With Receipt Hog, you earn by taking pictures and uploading your receipts to their app.
So you actually turn your receipt into free cash no matter where or what you shop.
Remember that many a little make a mickle. You better start saving your receipts today 😉
8. Fetch rewards

Fetch Rewards is similar to Receipt Hog in the sense you also get paid to scan your receipt. However, Fetch Rewards lets you earn money on your online purchases as well.
The app is top-rated and has more than 5M downloads. You could use both apps to make free money with your receipts.
You also earn for every referral you make. I am sure your friends will love to make free money with their receipts.
9. Free $5 PayPal instantly with FusionCash
FusionCash is a website where you get paid to complete tasks like listening to the radio, watching videos, completing homework, and doing internet searches. Although they do have surveys available, it is not a requirement that you take them.
To add $5 to your Paypal account for free no catch; you just need to sign up as a new member to their website.
For more easy Paypal money, start referring friends and family to FusionCash, and you could earn $1 to $5 each time.
Free $10 PayPal instantly
10. Paypal

Paypal itself will give you free money every time you refer someone and join their platform. In fact, you both make free money. You earn $10 per friend or family who joins and expend $5, and they get $10 free as well. It is a win-win situation.
Note that this offer varies from time to time, so make sure to check if it is still outstanding.
Other ways to earn free Paypal Money instantly without surveys
So far, we have covered some websites that will instantly pay you Free PayPal money no catch.
Let's be more creative and cover other ways to get free and easy money.
Earn easy Paypal money by walking
11. Sweatcoin
Sweatcoin is probably the most popular app that will pay you to walk. It can't get easier than that.
If you are into fitness and walk regularly, why not make some extra bucks for doing what you usually do?
Per 1000 steps, you get 0.95 Sweatcoins which can then be redeemed as Paypal money. Little by little, you can make a lot. You can also add up and start inviting friends to the app, and you will make more free money. no catch and without surveys.
12. Optimity
So you don't get short of options to get paid by walking here, there is another walking app. Optimity Will pay you gems if you reach your daily walking steps.
Ninety gems equal to 1cent. It is not a lot, but it is something.
Earn Paypal money by losing weight.
If you have some pounds to shed, you could get free PayPal money while you get healthy. The following apps will help you keep in shape and make money.
13. HealthyWage
HealthyWage is a weight loss challenge app that will pay you if you lose the amount of weight you set up to lose as your challenge.
There is a monthly fee of $25, but you could win up to $10000 if you lose those extra pounds. You will have to weigh the pros and cons to see if it is worth it. I think it is if you're serious about losing weight.
14. Do affiliate marketing
Affiliate marketing is promoting products or services that other people create on your website or social media channels. If those companies make a sale thanks to a customer you sent,
you get a commission.
You can receive your payments via Paypal. Affiliate marketing is a free way to make Paypal money.
There are hundreds of affiliate products you can promote. I recommend you create your website. For a step-by-step tutorial on how to create a website, go here.
Affiliate marketing is a profitable business model that can generate a decent income or help you make thousands of dollars every month.
How to get free PayPal money without surveys
15. Download Bubble Cash
Bubble Cash is an app that pays free Paypal money to burst bubbles. There is no catch to this. You play, and you get free money to instantly Paypal. It won't be a significant amount of money, but it is something better than nothing.
The best part is that you get free money without surveys.
16. Coinpayu
Coinpayu is a PCT site that will pay to free money to Paypal instantly. They offer several ways you can earn free money, from signing in and promoting their site to watching videos and ads.
I only recommend things I know work for sure. I have been using Coinpayu since 2019, and I have always gotten my money.
The only catch is that if your account gets inactive for more than 6 months, they cancel it, and you lose what you have earned. That happened to me, lol; I had $15 and lost them because I forgot to withdraw it. Keep that in mind.
17. Play Solitare cube and earn free cash, no catch
Solitaire Cube offers various ways to earn free money, from tournaments and competitions to simply showing up. You can make free money no catch.
Conclusion
There you have it! How to get free PayPal money instantly without surveys no catch. It is possible, after all. I would advise you to look into ways to earn more. If you would spend some time on these sites doing the small tasks they have available for cash, you could make more money. After all, free money is a one-time thing to do; Then, you will have to keep looking for ways to make money.
Related content: