I remembered my college days and all the thing I did to make money. Who didn't juggle to make some extra bucks during those money dry times? Luckily for you, you have taken the first steps and started looking to make money in college.
The ideal way to make money for you in college would be a gig that complements your study field. For example, if you study arts, the right course to make money would be doing something related to the arts. What do you mean? Selling craft is related. You get the idea. You practice what you are learning and at the same time earn some money as a student.
I have put together a list of things you can make to start earning while studying, and none of the ideas includes a job.
So let's dive right into the subject.
1. Rent your car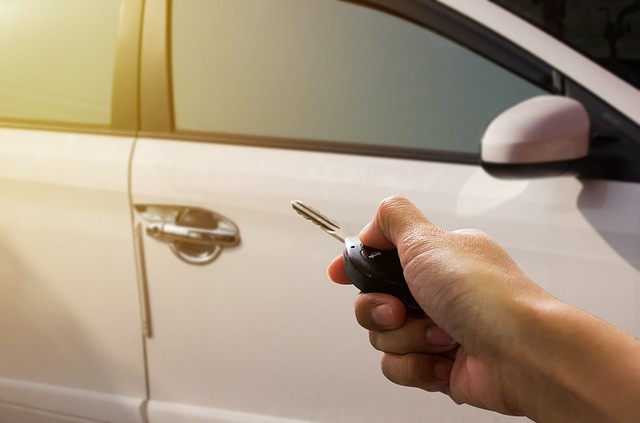 If you have a car, you can rent it out during the week while attending school. There are online platforms like TURO that work like a renting agency that does most of the heavy lifting for you and bring people interested in your car right to your listing.
How much you can make from renting your car would depend on your car conditions, the city you live in, and how many competitors are there.
However, if you are creative and find a way to stand out in front of your competitors, there is nothing to worry about.
2. Answer Surveys
Filling Surveys can help you make some pocket money and help you pay for that coffee you go for at the weekend. It won't make you rich but you don't have to leave your bed to make money this way. Not bad, right?
There are a bunch of sites that can help you make money answering surveys. They are all free to join and are a legit way to make money.
You might think it sounds too good to be true, but it is. However, if you find someone offering you to make a living filling survey, you better run for your life; no such thing is possible.
If you want to find some legit websites to make money with surveys, go here: Surveys for Money
3. Make money on real estate in College
You can start as early as you want in real estate. There is no age requirement limiting from doing real estate.
The strategy you will use to make money on real estate while in college will depend on your situation and your college location.
You can opt to buy a place to live and rent the rest of the house. In this way, you might end up living for free while someone else pays for the property.
Another option is to invest in a real estate investment trust (REITS); however, It will be more passive. As a result, you have less potential to make money since you need more capital to make a healthy return on your investment. But if you have the funds, this could be a good option for you to make money passively while studying.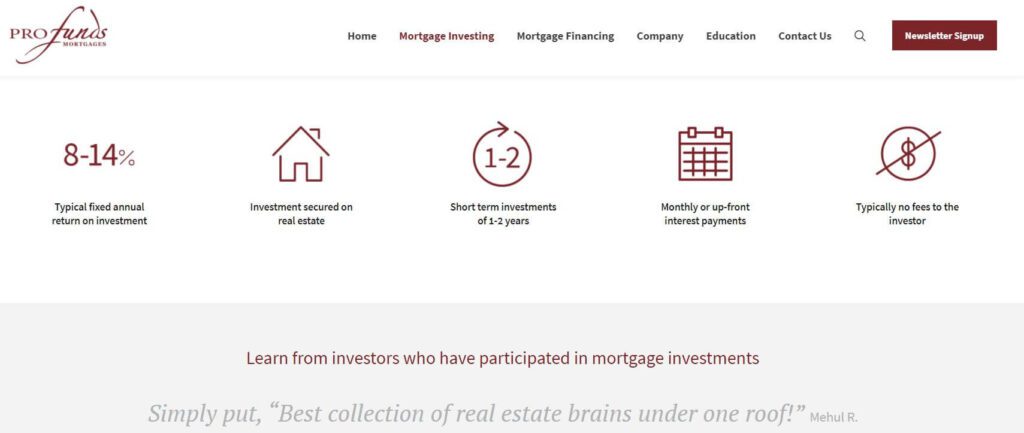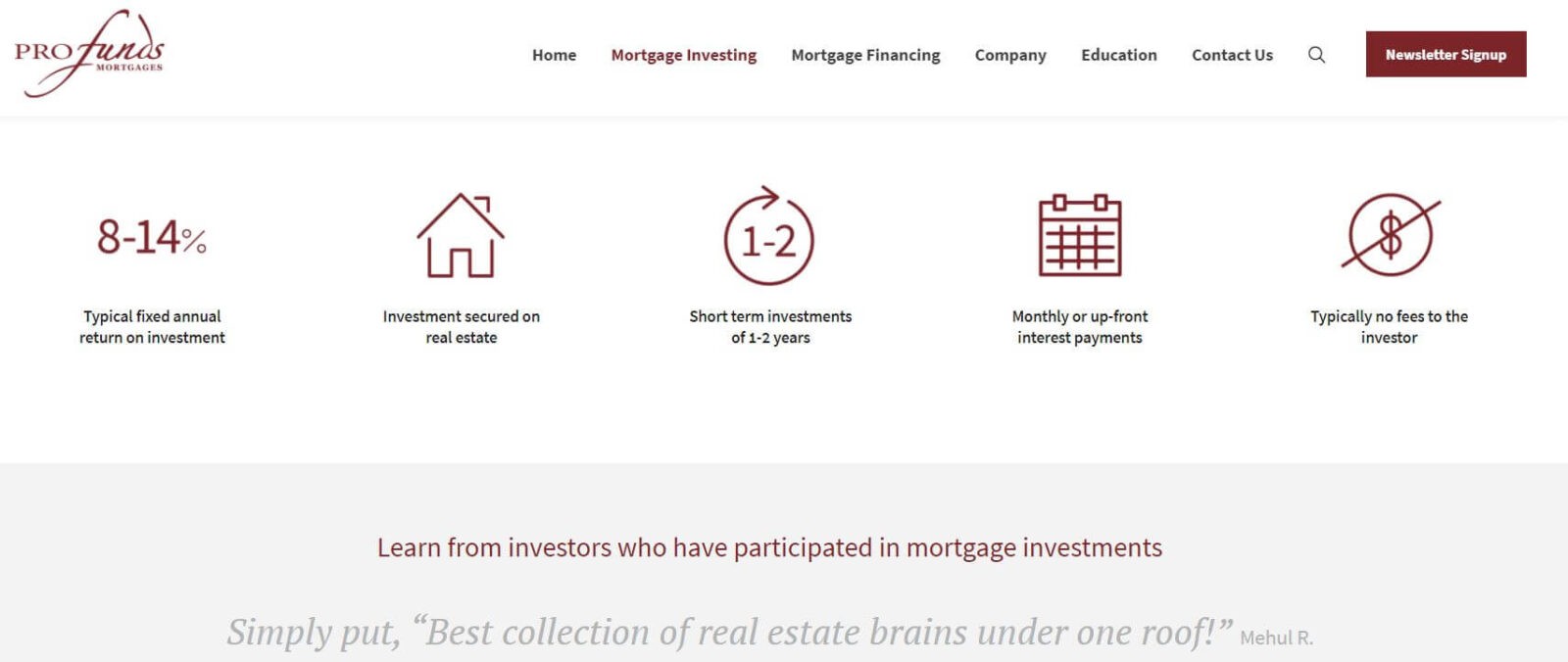 You can also take part in private lending. If you are in Canada, I would recommend you take a look at www.profunds.ca; they always have great opportunities for investors and are a reliable, well-established company.
4. Take tasks on TaskRabbit
Taskrabbit is an online service platform that connects people looking to complete tasks like cleaning or painting with Taskers, which is how they call the service providers.
If you are handy or have any of the skills required to do any of the tasks listed on the website, you can start making some money with this platform's help.
There are as many as 50 task categories you can perform in TaskRabbit, so you won't be short of skills or aptitudes to take on a task and make some money—anything from Furniture Assembly to sewing and cleaning you can do here and get paid for it. You set up your own schedule, and you are in charge of your time. No commitment is necessary.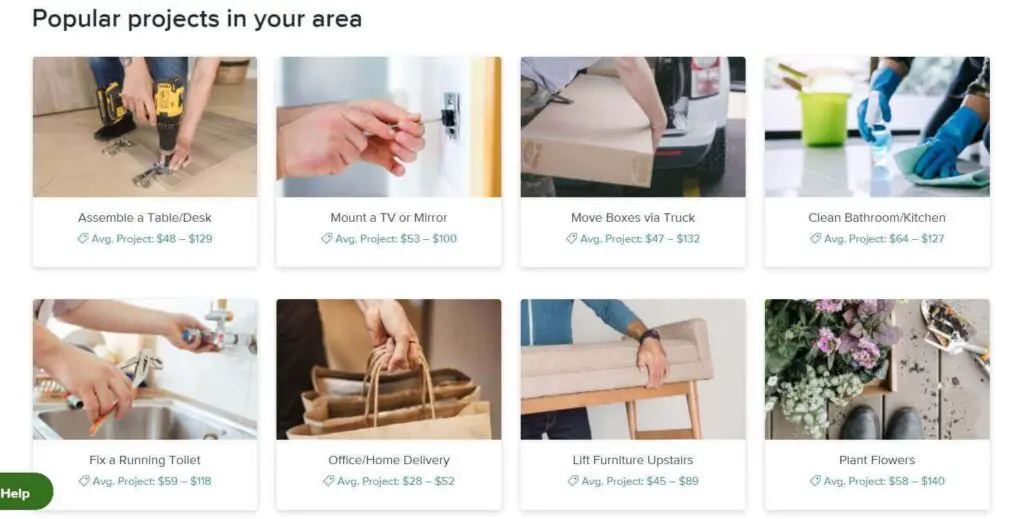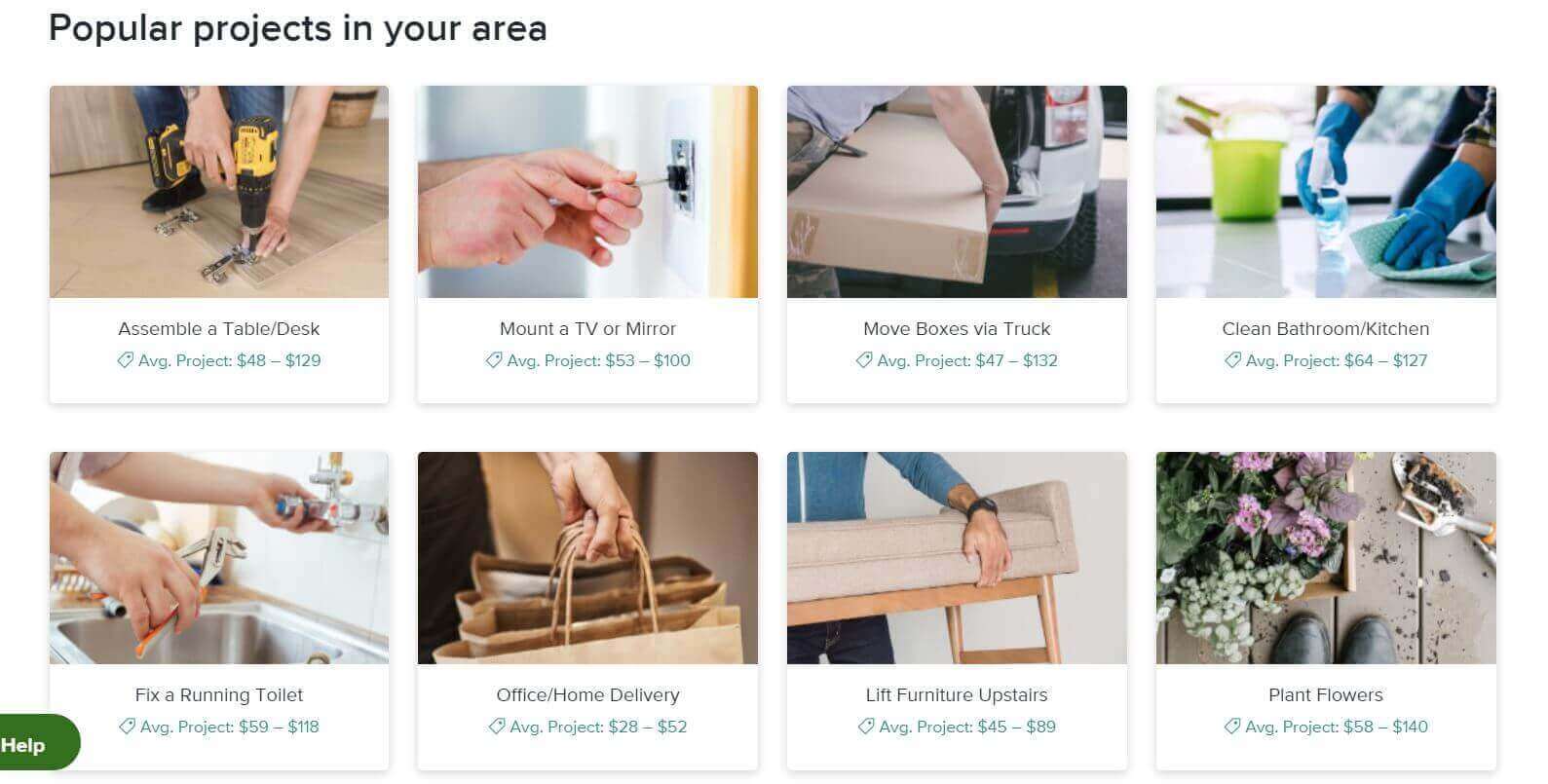 Again, how much you make will depend on your market, and the time you have available to complete tasks. Regardless of whether this will make you lots of money, it is a good option to add to your money-making toolbox.
5. Do freelance works.
What is that you are studying? You can start taking advantage of your newly acquired skills and knowledge and start taking freelance jobs. For example, you can offer services like graphic design, web design, programming, digital marketing engineering; you name it.
However, I would recommend you to do something that is aligned with your study field, so you practice and make money simultaneously.

Fortunately, platforms like Fiverr.com or freelancer.com make it easy for you to find clients and already have the audience looking for what you have to offer.
I said easy but don't take it so literally; you always have to put some work refining your online profiles and standing out in front of the competition. Maybe landing your first gig will take you some time. But it is possible, and there are people out there making a living freelancing. So why wouldn't you be able to make some money to help you out while still in college?
6. Buy and sell online businesses.
If you like technology and know a bit about digital marketing or are simply willing to learn, you can make money buying and selling websites.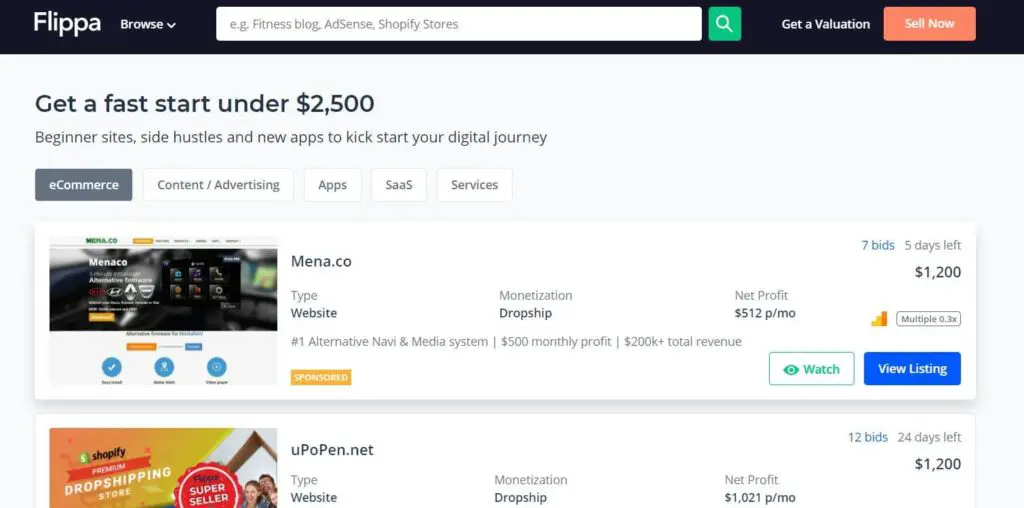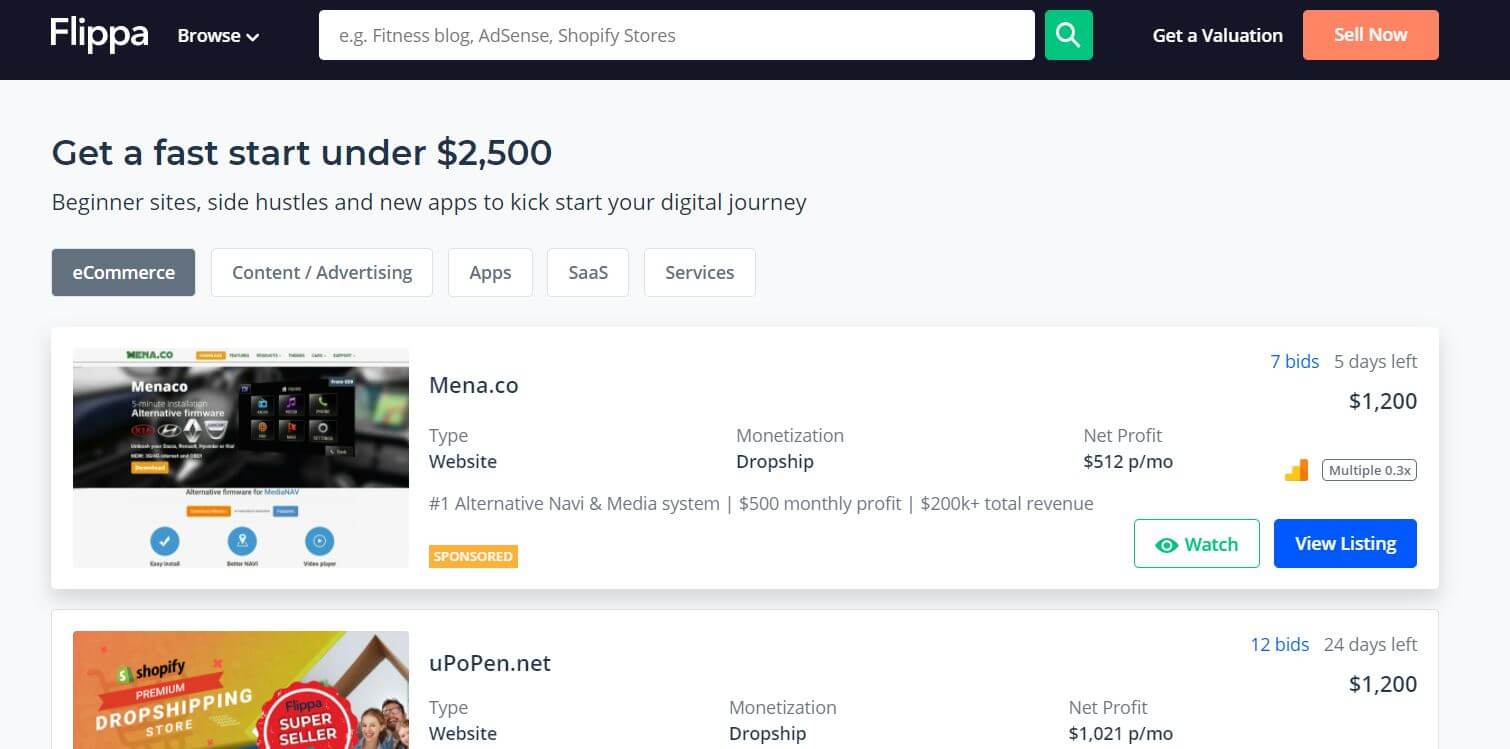 Head to flippa.com and register to receive their latest website for sale and start diving into the world of trading websites. You will need to invest some money; of course, how much you will make depend on how much money you have to invest. But you can start really small to start rolling the ball.
Let's say you buy a small blog that is generating just a small profit.  Assuming you are knowledgeable about the subject and can add value so that traffic and profit increases. You can resale it for a profit or keep it.
7. Start a YouTube channel.
You can start a YouTube channel to help others facing the same challenges as you in college.
Starting a YouTube channel doesn't require a huge investment. If you have a smartphone, you can start recording with it and even edit your videos.
You can make money on YouTube with ad revenues once your channel has 1000 subscribers and 4000 watched hours in the last 12 months.
Another way to monetize your channels is through affiliate marketing.  That is, you insert a link that will direct people to someone else's products. You make a commission when the people that clicked on your link purchase the product.
Of course, you will have to talk about that product and show your audience how it will benefit them. It's better if you have tried the product yourself to know what you are talking about. At the same time, you will sound more convincing.
You can also sell your merchandise like t-shirts or coffee cups.
In addition to all that, you can collaborate with brands and make money by promoting their products. You don't have to have millions of subscribers to be an influencer.  Some brands preferred to work with micro-influencers because they tend to be more effective and have more loyal followers.
8. Catering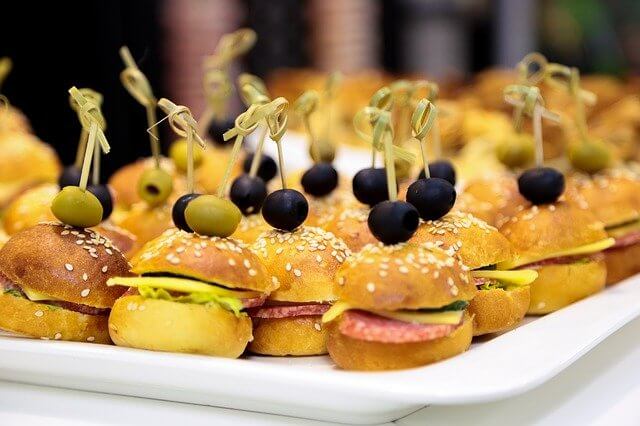 Do you like cooking? What about turning that awesome recipe into a catering business.?
Anyone appreciates good home-style food, especially when we are far from home. You can serve 5 meals a day to start low and see how it works. Charging $10 per meal, you can make $50 daily less the food cost, of course. That is not bad considering you still have to cook and feed yourself.
If cooking turns out too complicated, what about baking? That would be another alternative; I would even try snacks like popcorn. Take my experience; for example, I used to sell avocados, powder milk, powdered drinks, and my list goes on, all that while I was in college.
9. Start a blog.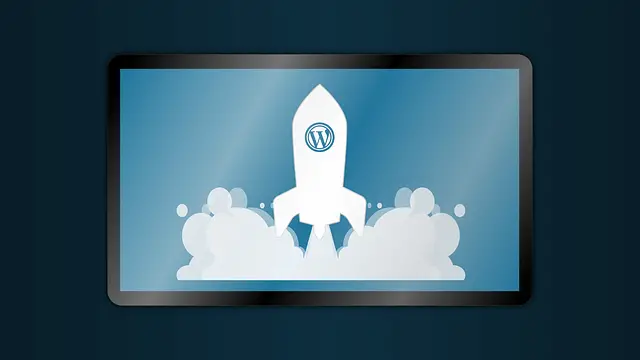 Yes, you can make money with a blog. It takes time, so if you need to start making money right away, a blog wouldn't be the answer to your problem. However, if you are willing to wait and learn what it takes, a blog can be a profitable business that can serve you well during your college years and afterward.
A blog needs a small investment and only a couple of hours a day, depending on the niche you chose for your business. If you select a small niche that you can dominate, you can start seeing the rewards within months.
There are many people out there teaching how to start a blog, and the truth is that most of what they teach is pure noise. I Don't have a guide yet on how to start a blog, and I am learning myself.
After reading lots and tones of content on creating a blog, I discovered Solo Build it for WordPress through a marketer I found on Youtube, and it is pure gold. They are a membership site, a community that will help you start in the right way. This is all you will need.
10. Start a print on demand online store.
You have a competitive advantage starting a print on demand store since you know better than anyone what is trendy for your group age and in the college world.
Imagine your fellow student wearing hoodies or t-shirts you designed or drinking coffee on a mug you brought to life.
Print on demand is super easy to start and requires little investment. You can validate your idea before jumping all in, and there are ways to do it.
You use Shopify free trial to create your store and start taking orders right away. Prin on-demand Services like Printify.com or Printful.com integrates with Shopify to automate your store and business in a way you won ever have to touch a product.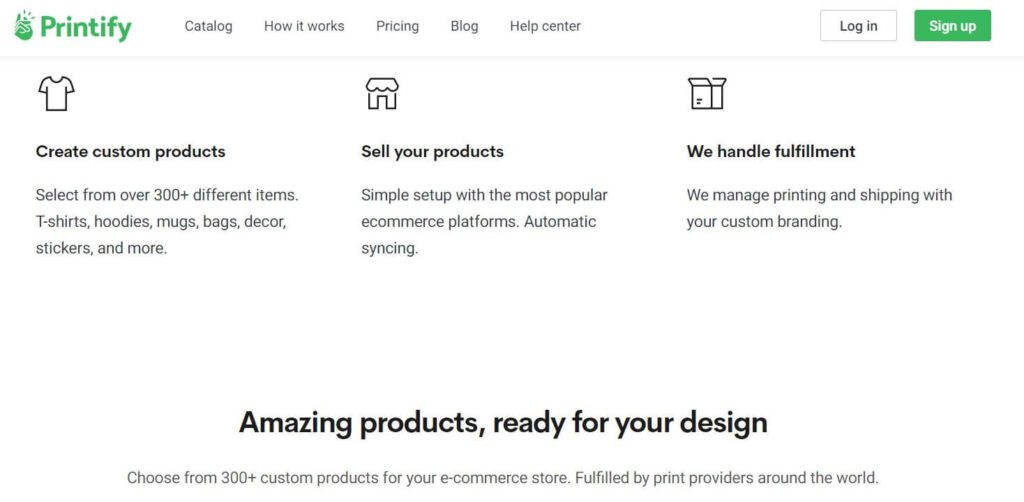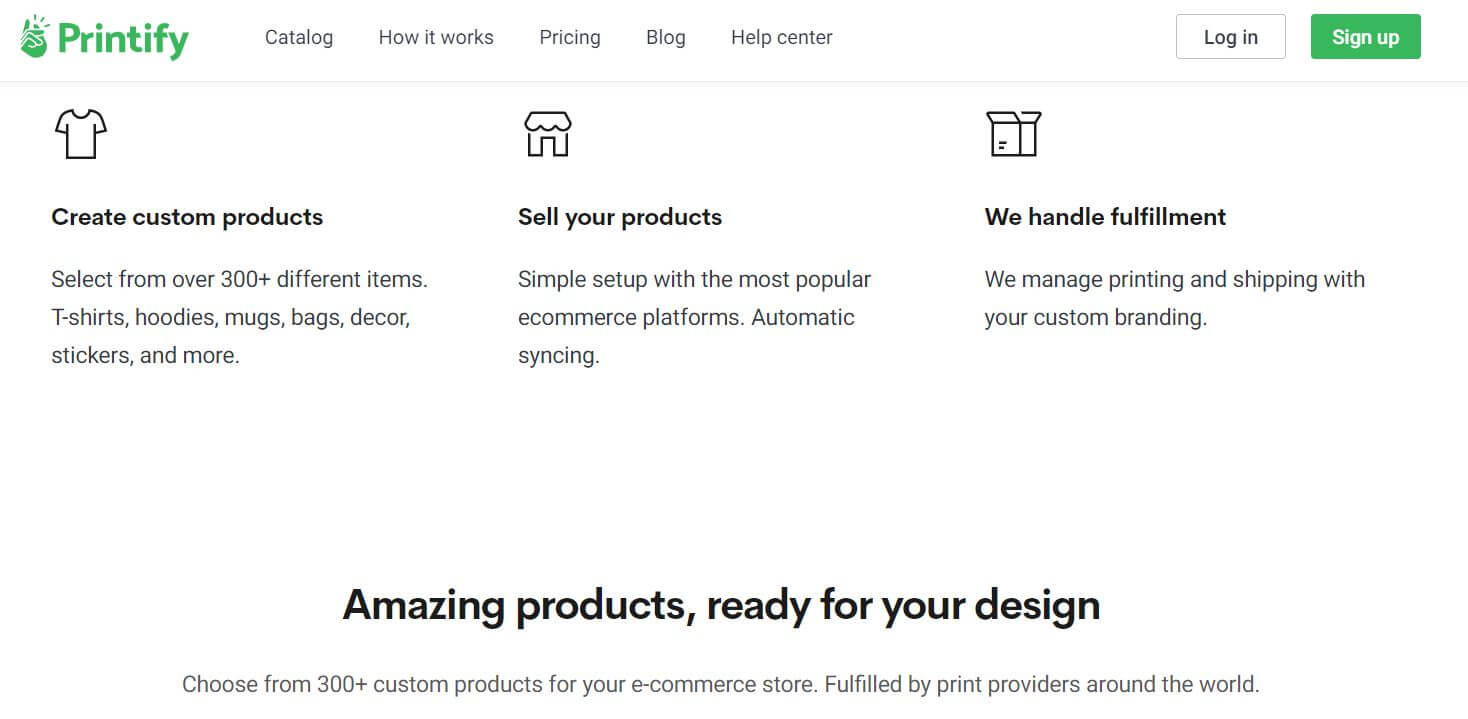 If you want more info Shopify has a step by step tutorial on how to start a print on demand business.
Conclusion
Just a word of caution, my friend. Sorry I have to lecture you. I know you need money; because I have been there; however, make sure to prioritize your studies over making money if you are fully committed to finishing college successfully. College doesn't last forever, and you will have more than enough time to make money after you have finished.
Take this from someone who did exactly that. I started making money selling goods door to door, and I loved it. It happened inevitably that I started missing classes and failing exams because I wasn't dedicating enough time to study. My family wasn't in a position of helping me financially, and I had to cover all my expenses; those were tough times. I had to leave college and missed a year.
When it was time to come back, I still needed to make money, but studying was my priority, and study I did.
Unless you know for sure you will be the next Bill Gates or Mark Zuckerberg, finishing college is your best bet.
Let me know in the comments which money-making idea you will consider. Do you know someone who is making money in college?
You may also like:
How to make $1000 as a teenager online
10 websites to make $100 a day working from home
Best PTC sites in 2021 – Best GPT Sites